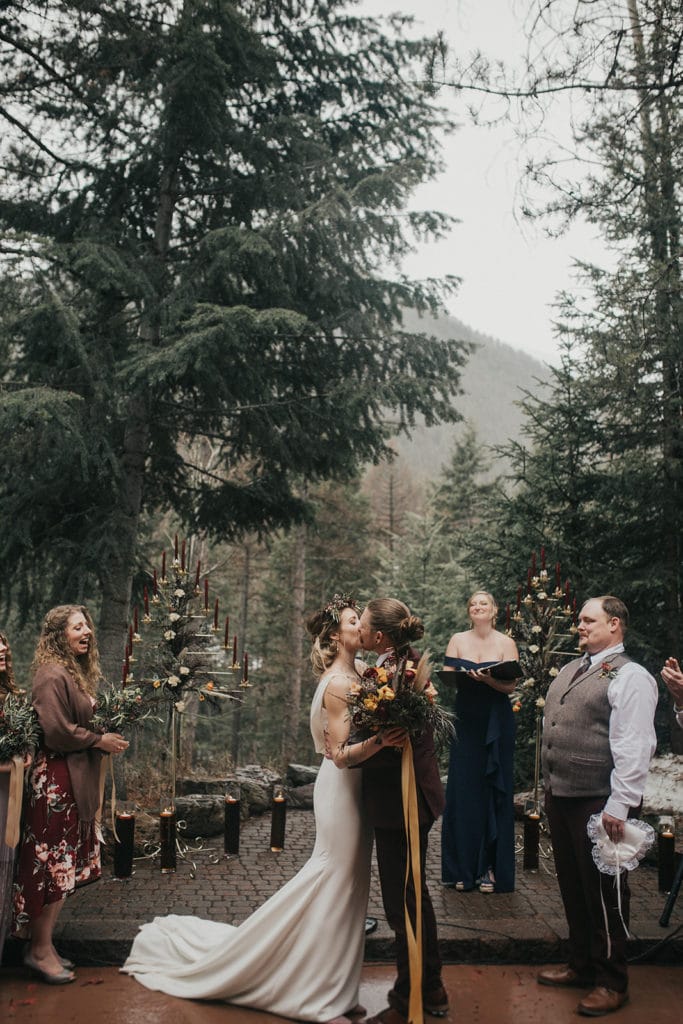 We chatted with Jill Thomas, one of our former brides whose wedding florals featured vibrant colors with a bohemian edge. From the planning process to artistic direction, Jill offers couples advice on finding their personal floral style.
Jill and Ryan's Wedding
Jill and her husband, Ryan, took inspiration from their love of snowboarding and the outdoors. In her own words, the couple's wedding at Glacier National Park had a "beautiful natural backdrop of snowy peaks. … It was quaint and beautiful and really added a vintage feel to our moody, misty, woodland wedding."
We definitely agree that their venue, the Izaak Walton Inn, just outside of Glacier was absolutely gorgeous.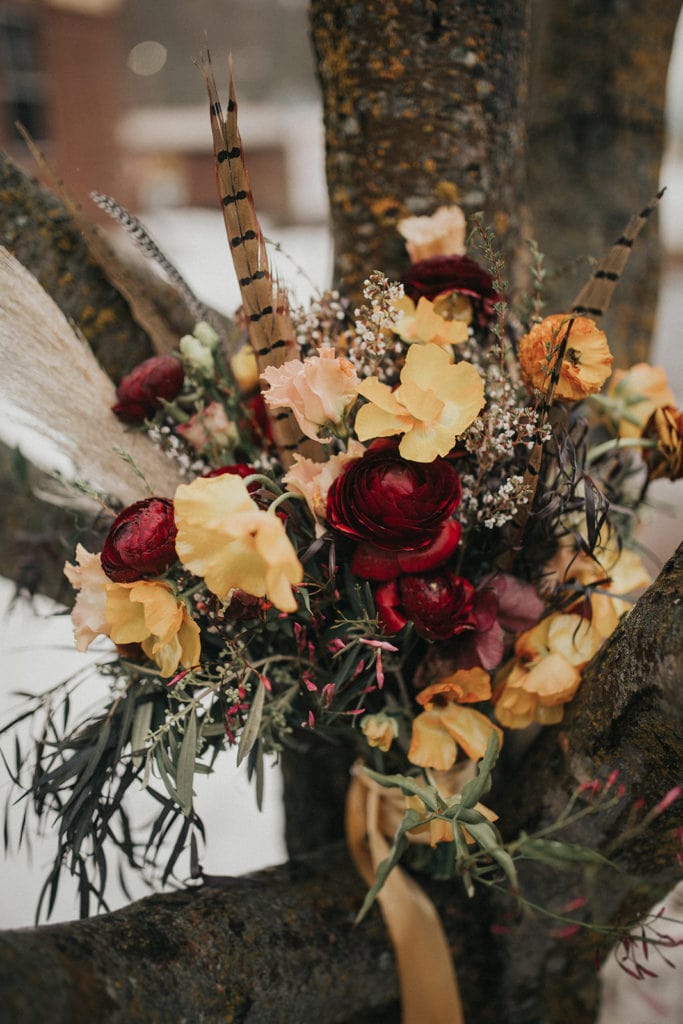 The Design Process
Jill met Melissa, the owner and lead designer of Earth Within Flowers, while wedding dress shopping.
Of Melissa, Jill says, "She is very intuitive and an excellent listener. I really felt she could interpret and translate my vision for my special day. I definitely had some specific ideas and not a whole a lot of direction. Melissa so perfectly brought it all together for me like she was reading my mind!"
At Earth Within Flowers, we love being able to connect with our clients when developing their personal floral style. Jill describes how she and Melissa worked together to achieve Jill's bohemian, earthy style. Jill says that she loves "more natural, ruddy colors and textures. Melissa's choice in flowers and deep vibrant colors perfectly represented the moody style I was wanting. We worked specifically with both feathers and flowers, which looked incredible together."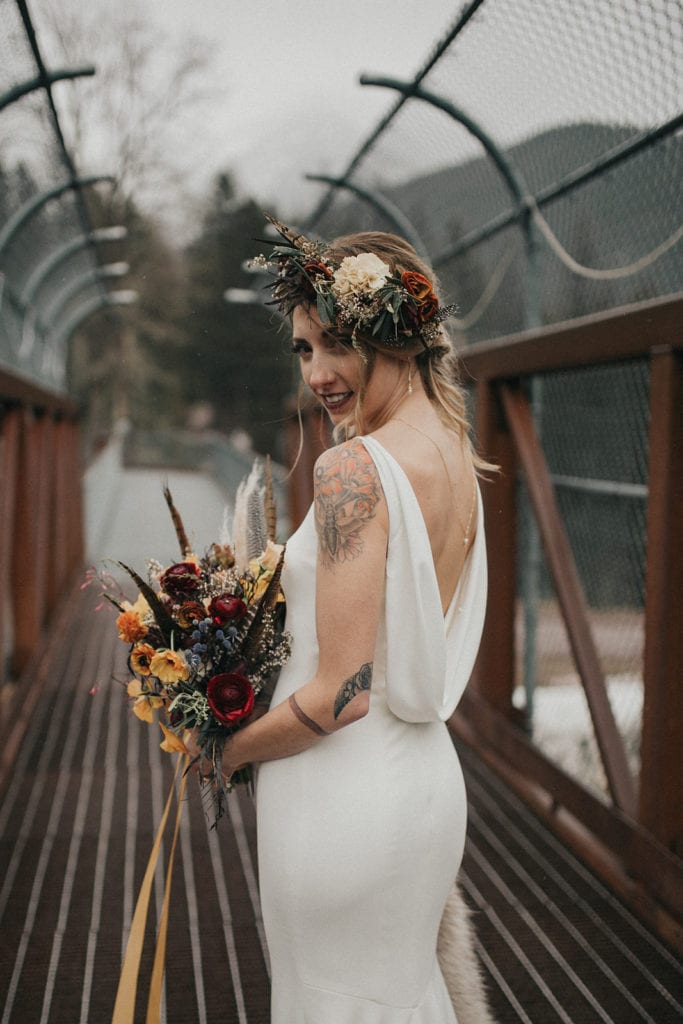 Advice for Couples
Jill's "biggest bit of advice would be to find a florist you can connect with. It can be hard to translate what you see in your head, so finding someone who can interpret your vision is invaluable!"
---
Planning your wedding? Now is the time to get in touch and book your consultation for your 2020 wedding flowers! We are excited to chat with you and hear your vision!
Photos by Brizzy Rose and Emma.