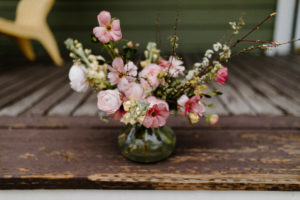 Flower Arrangements for Delivery
All of our flower arrangements are inspired by the textured, poetic beauty of Montana. We often take notes from afternoon hikes and the blooms we find along riverbanks. The lush, mountainous landscape of our surrounding area always makes its way into our designs. We love to work with both fresh and dried flowers, allowing the creative freedom to experiment with different moods and styles.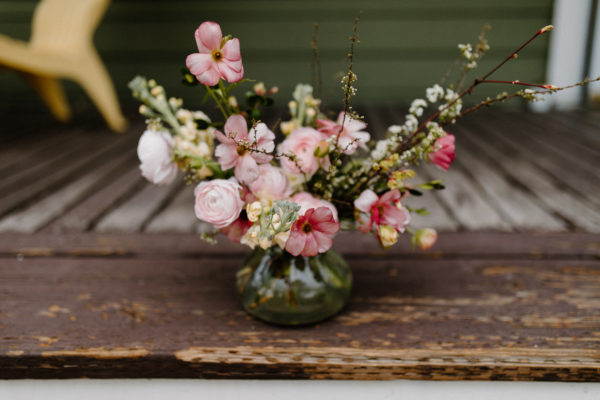 Wedding Floral Design
My name is Melissa Emily, owner and florist of Earth Within Flowers. Our Northwest Montana flower shop turns to the simple, delicate beauty of nature and the diverse seasons for inspiration. Our flower shop is based in Missoula, MT but we travel to Glacier National Park, Whitefish, Hamilton and as far as Bozeman.  We value sourcing our flowers from local farmers and natural areas to fully grasp the beauty of the Montana landscape.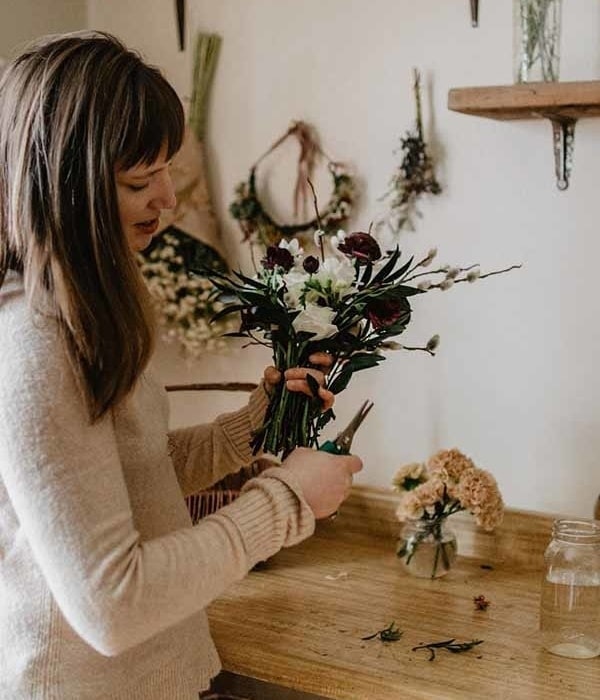 For us, each flower tells its own story, and we love to incorporate this meaning and language into our floral designs. Eight years ago, we began our floral shop in the urban gardens of Brooklyn, NY. Now, we are entering our sixth year of business in Missoula, where we continue to share the beauty of seasonal blooms in Northwest Montana.
On your wedding day, give yourself the gift of the freshest, most stunning flowers the Montana has to offer. Montana bursts with unique wild foliage and flora and has an ideal growing climate for unique cut flowers. When wild harvesting flowers, we choose blooms that will look particularly magical and effortlessly blend into the natural landscape.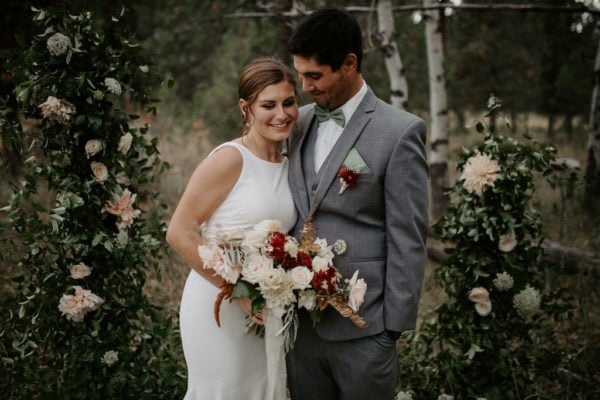 Full Service Wedding Flowers
Being a part of the entire wedding flower planning process is our specialty. Throughout the wedding flower planning process, you can expect a sweetly personalized experience from our flower shop. I love being involved at every part of the way, including the consultation, design and delivery process, making your floral design investment custom-tailored to your unique style and needs.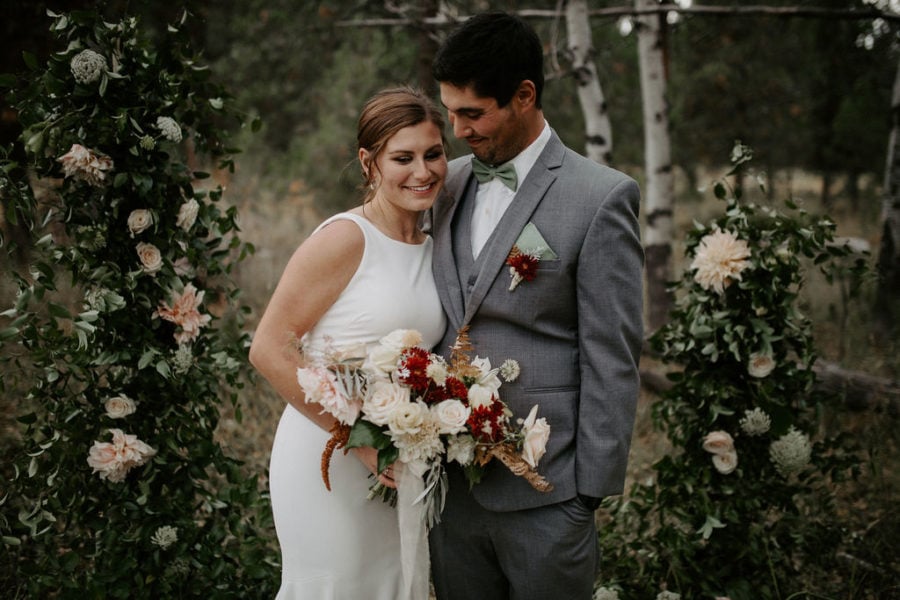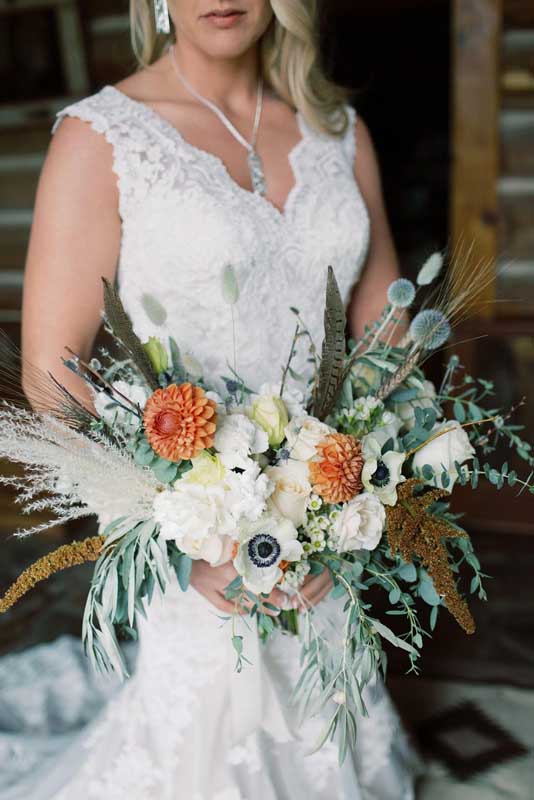 A La Carte Wedding Flowers
Sometimes all you need is a bouquet and a boutonniere. Our A La Carte wedding flowers are perfect for couples with minimalistic budgets or couples who are looking for a simple straightforward floral planning process. This menu allows you to pick and choose arrangements based upon various floral arrangement price points and sizes. Using your inspiration photos, wedding colors and budget priorities, we will design lovely custom arrangements for flower delivery or pick-up the day of your event in Missoula, Montana.

"Keep some room in your heart for the unimaginable."
– Mary Oliver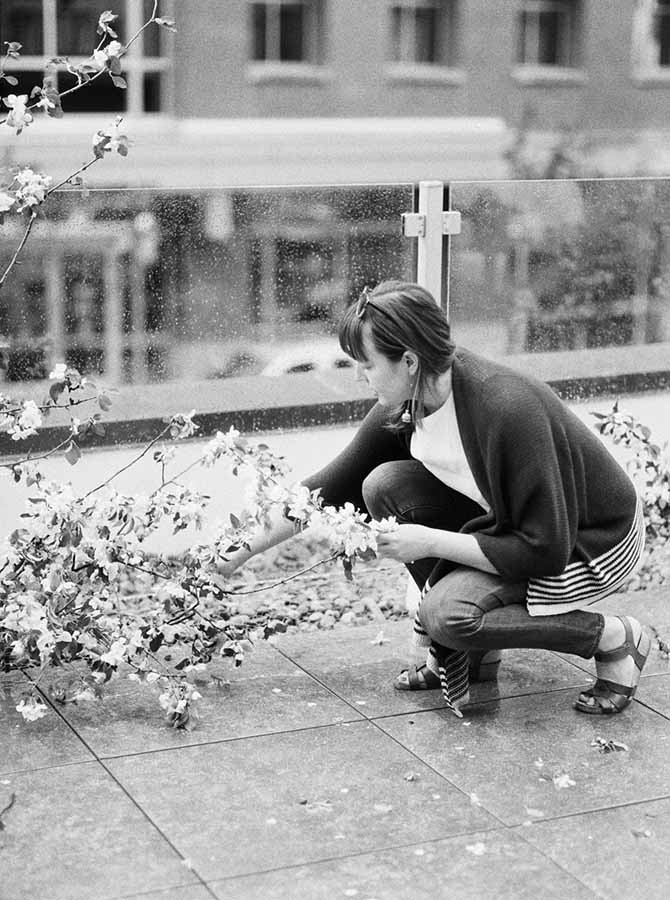 Online Floral Design Courses
As florists, we view floral design as a deeply healing creative practice.  Our classes have brought so much joy and accomplishment to our community. Many of our workshop attendees become regulars to to master their design skills. We hear time and again about how creating with flowers and herbs has become a grounding and mindful ritual. Our upcoming online classes are meant to guide you on your floral design journey. These have been created with you in mind, so that you can refer back to your courses whenever and wherever you like. Join us from your dining room table or your sun-filled flower garden for uplifting and unparalleled instruction from Melissa Emily in Missoula, MT.
Interested in joining our virtual classroom? Find more information about our upcoming online classes here.