Tying the knot? Here at Earth Within Flowers, we understand how overwhelming wedding planning can be, especially narrowing down your florals and decor. With countless options to choose from, it can be tough to know where to begin. Have no fear, guys and gals, because we are here to help with a 5 step guide to choosing your wedding flowers. In no time, you'll be (effortlessly) saying "I do!"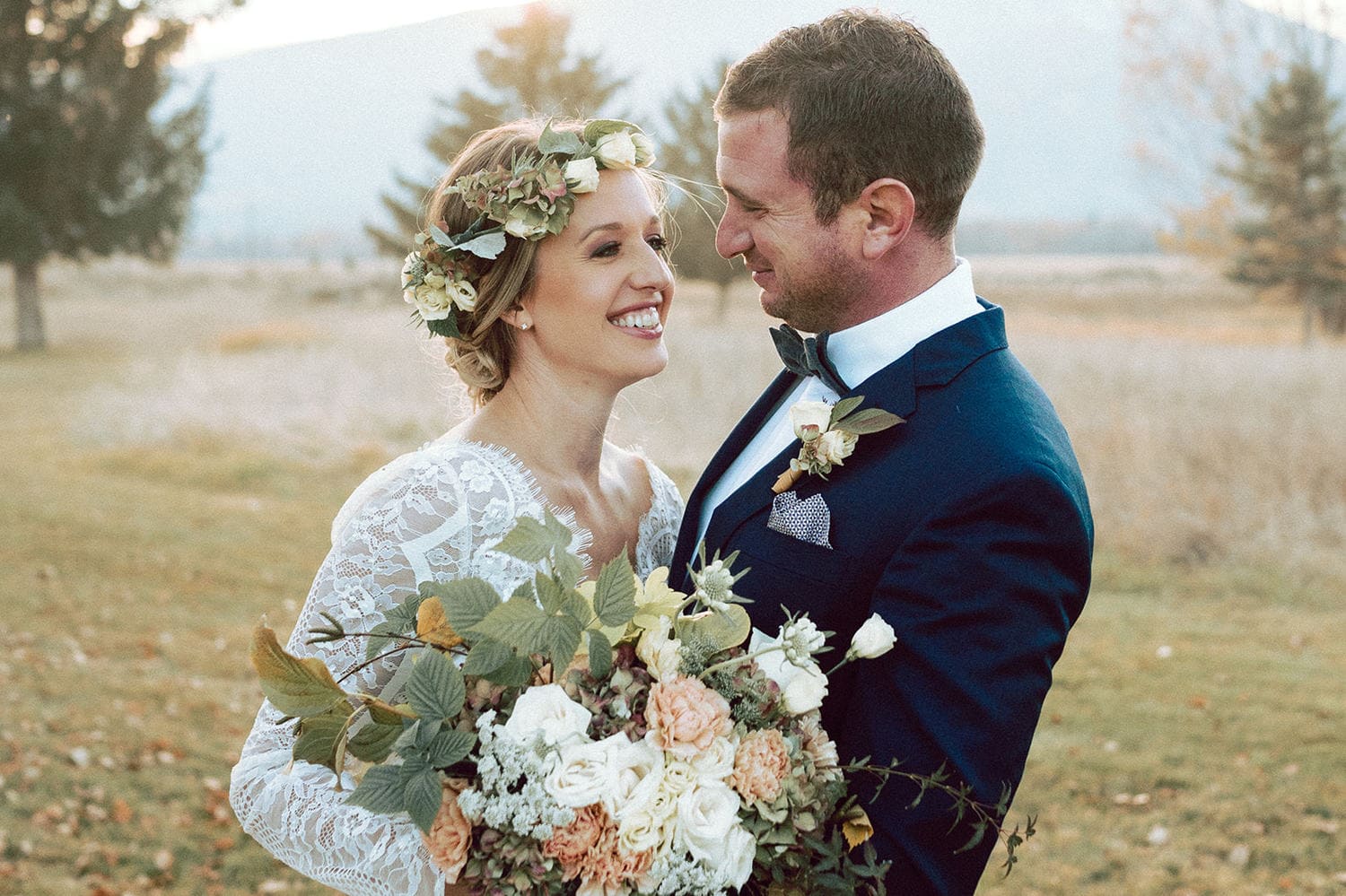 Photography|| Ashley J Photography
A 5 Step Guide to Wedding Flowers
1. Wedding Attire
The wedding gown is the first step to knowing the direction you are headed in style-wise! It's a quintessential part of your wedding day. Style, designer, and price are all things to consider when searching for your picture-perfect wedding dress. For all of your wedding gown questions, look no further than Velvet Bride. Velvet Bride is a bewitching bridal shop here in Missoula, MT that offers exquisite wedding gowns, veils, and accessories to brides-to-be. Schedule a bridal appointment with a bridal stylist who will help guide you towards the perfect gown. To learn more about wedding gowns, peruse Velvet Bride Collections. Even if you are an out-of-towner, these collections will help you discover a style of gown that's right for you! Once you've chosen your gown, the choice of your bouquet shape, size and texture will be a much easier decision to make. A more embellished dress for instance might require a more simplistic bouquet with more greenery for instance.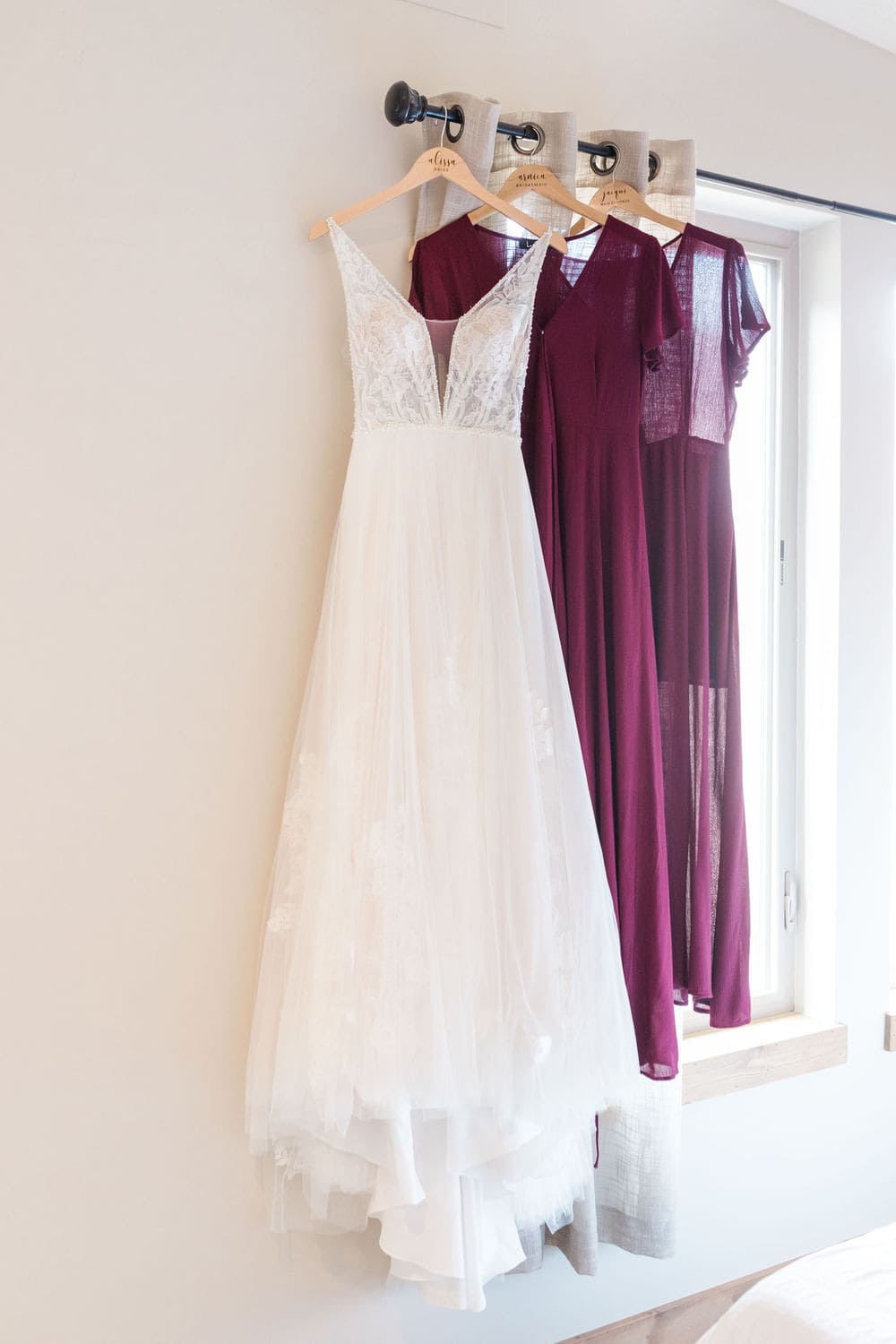 Photography|| Paige Marie
2. Choosing a Color Palette
Not sure about a color scheme? Leaf through these magical color templates for inspiration. Choosing a color scheme will make your additional wedding decor and floral design decisions a piece of cake.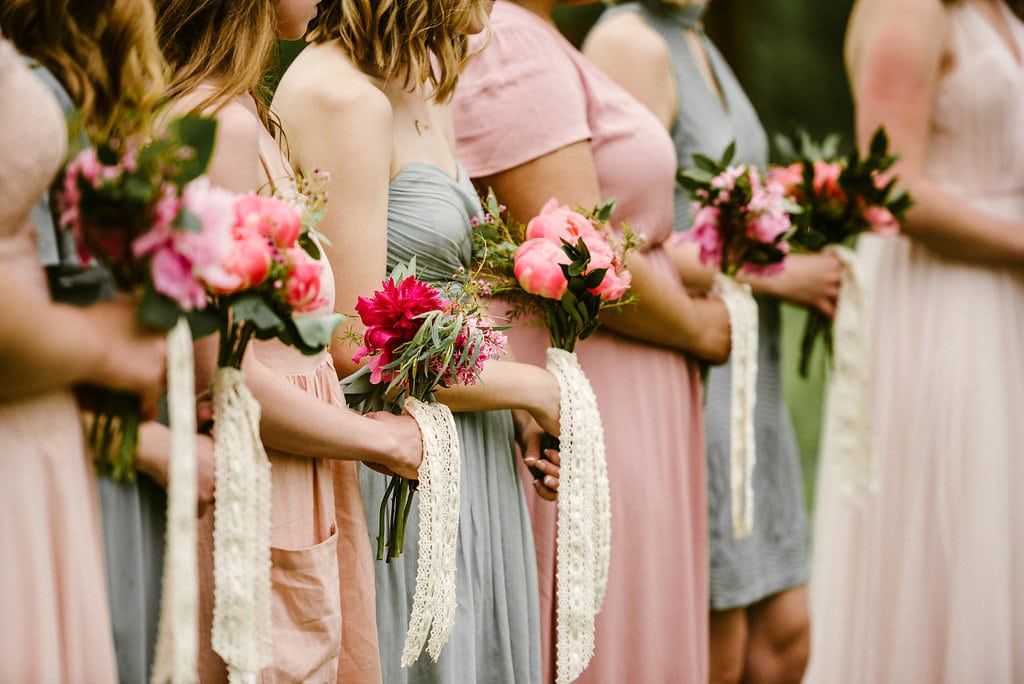 Photography|| Ashley Caitlin
3. Choosing Your Budget
Budget is an important thing to evaluate when dreaming about your big day. Determine what is most important to you: ceremony or reception flowers, or perhaps they are equally important. Know where to save and know where to splurge! Consider your overall decor budget and how much you can allocate towards flowers. Perhaps you would like to hire a professional to do your bridal party and ceremony flowers and have your artistic Aunt Linda take care of the reception centerpiece arrangements. We offer both Full Service and DIY bulk options for your day and can do a combination of the two!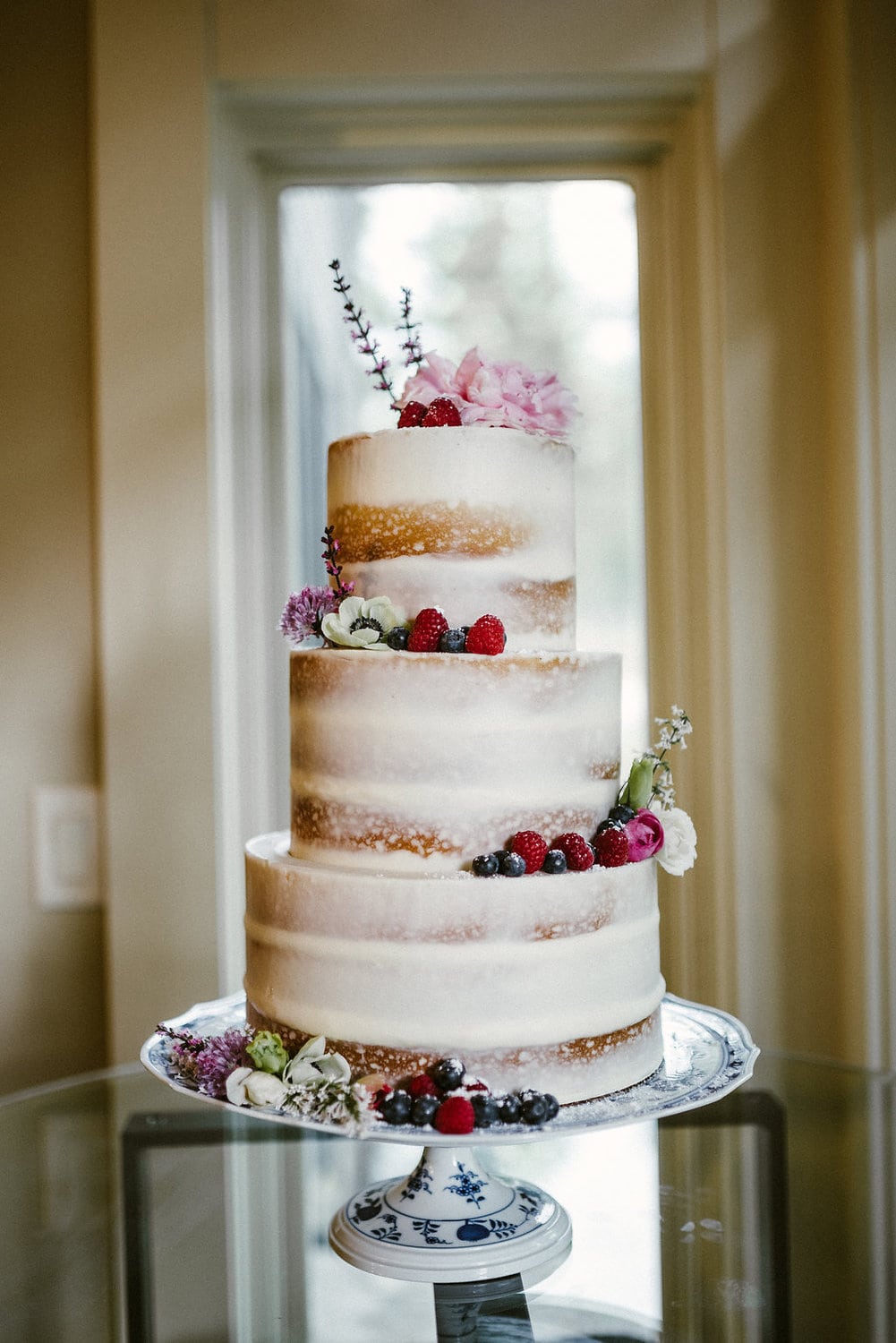 Photography|| Ashley Caitlin
4. Bridal Party
The first thing to consider when starting to piece through your floral design process is of course the bridal party dresses and accessories. Once you have your color scheme nailed down and your bridal party has some guidance on attire you can begin to think about what natural elements you'd like your besties to wear/ carry to accentuate the overall feel for the day. If you are doing bouquets, there are a few different options to consider:
Bouquets with a more neutral color palette, allowing your bouquet to have an additional pop of color. Textural greenery bridesmaid bouquets are trending.
Bouquets with a bolder color palette. For instance, perhaps your bouquet is more neutral and you would like to accentuate the color theme by adding in accent colors in the bouquets
The shape of the bouquet. A few choices include a smaller version of your bouquet, a wildflower shaped upright bouquet, or a symmetrical vs. asymmetrical design.
Other less contemporary options for your bridal party include flower crowns and handheld floral wreaths.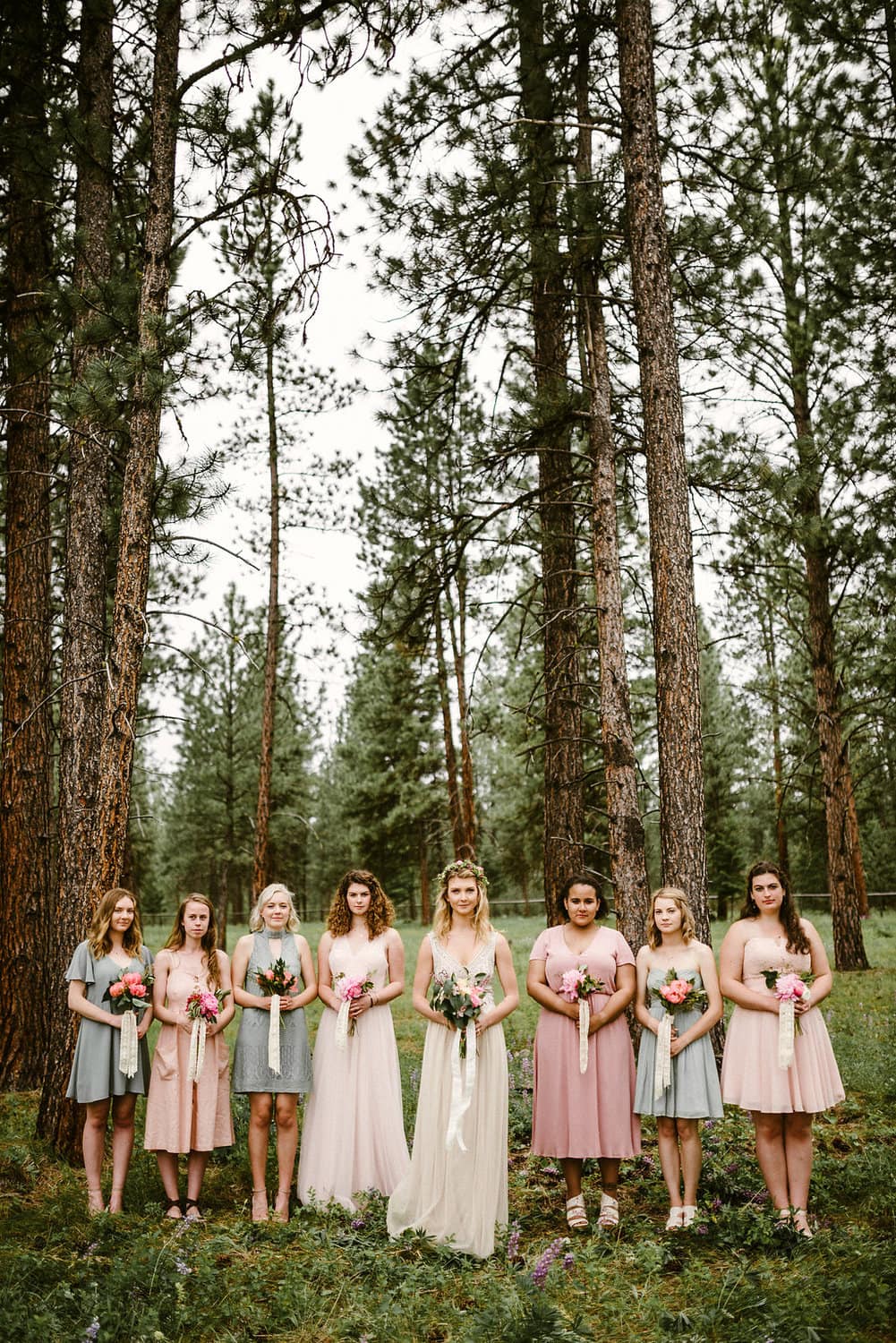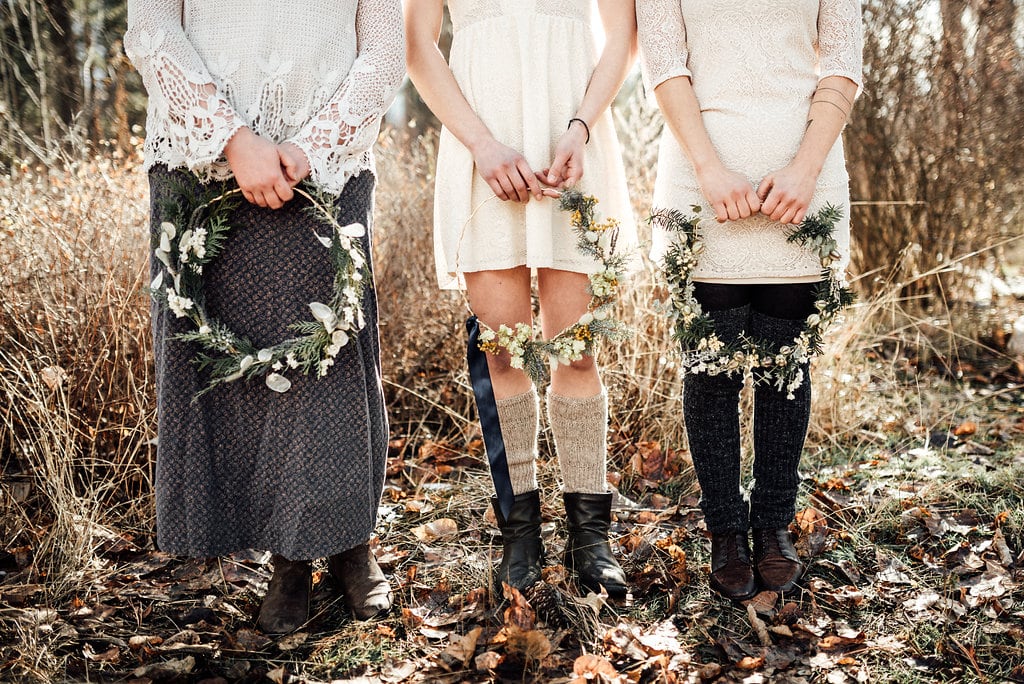 Photography|| Ashley Caitlin
5. Wish-list
Once you've determined your attire, budget, color theme, & bridal party attire figure out what's realistic for your floral decor!
Earth Within Flowers offers a variety of wedding flower services to suit each bride's individual needs:
Full service
A la carte
DIY
2019 Brides-to-be!
Are you planning a wedding for 2019? We are offering 10% off wedding flowers for 2019 if you reserve your date by January 31st.