Why Choose Dried Flowers
Just like the Montana landscape, dried flower arrangements stand out. Envision the soft, rustic beauty of free-flowing grasses and vibrant, delicate blooms featured in your wedding florals.
Why choose dried?
-ideal for those who loves a unique blend of texture
– happy rain or shine as a no-fuss floral option
– perfect for the sentimentalist couple who wants to enjoy pieces from their wedding long after the big day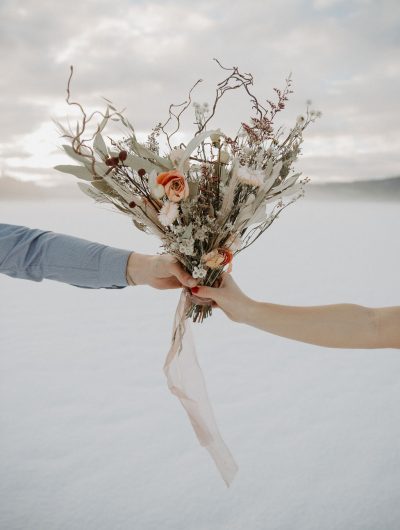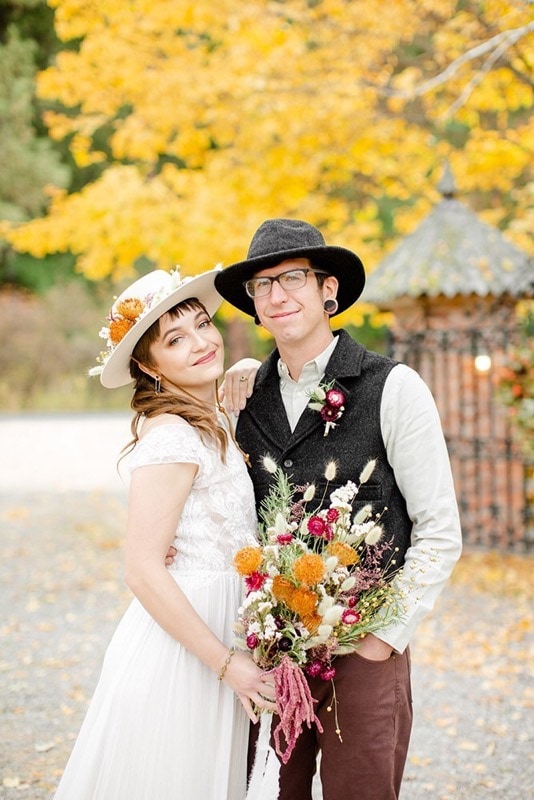 Our Process
We create our dried flowers arrangements within the realm of elegant and simple. They are long lasting and super hardy
Dried wedding bouquets will retain their color for up to a year after the big day, with a gentle fade thereafter. Since we use locally grown flowers, they last longer than most dried flowers! We are sure to dry our blooms within a few days of being cut, to ensure maximum vitality and vibrance of the blooms.
Have you heard that dried flowers are fragile and easily break? We are always dispelling this myth because our blooms are unbelievably hardy and withstand the elements well. Our dried florals can be tossed around, wind-blown or rained on–which are all things that could happen on your wedding day here in Montana! Despite all of this, dried wedding bouquets still maintain a flawless look and feel.