Bozeman, Montana is one of the most picturesque locations to get married in the United States. Known for its stunning mountain ranges, gorgeous landscapes, and natural beauty, Bozeman is a popular destination for couples looking for a romantic and memorable wedding. When it comes to wedding planning, one of the most important aspects is choosing the right flowers. In this guide, we'll take you through a step-by-step process to help you choose the perfect Bozeman wedding flowers for your big day.
Step 1: Determine Your Budget
Before you start looking for wedding flowers, it's important to establish a budget. Determine how much you're willing to spend on flowers and factor in the cost of the florist's services. In Bozeman, wedding flowers can vary greatly in price depending on the type of flowers you choose and the size of your wedding. However, with a little research, you should be able to find a florist who can work within your budget.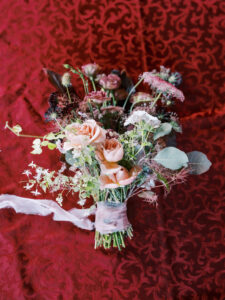 Step 2: Choose Your Color Palette
Once you have a budget in mind, it's time to start thinking about your wedding color palette. This will help you determine which flowers will work best for your wedding. Bozeman is known for its natural beauty, so you may want to consider incorporating earthy tones or pastels to complement the scenery. If you're looking for something more vibrant, you could opt for bold and bright flowers to add a pop of color to your wedding.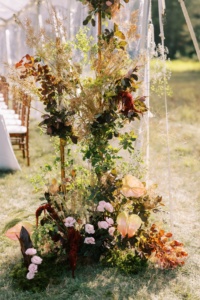 Step 3: Decide on Your Wedding Style
Your wedding style will also play a role in the types of flowers you choose. If you're having a rustic or bohemian wedding, you may want to consider using wildflowers or more organic-looking blooms. For a more formal wedding, you could opt for classic flowers such as roses or peonies. The style of your wedding will help guide you towards the right flower choices.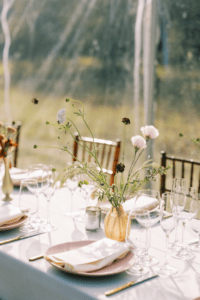 Step 4: Research Florists in Bozeman
Once you have a good idea of what you're looking for in terms of wedding flowers, it's time to start researching florists in Bozeman. Look for florists who have experience with weddings and who have a portfolio of their work. You may also want to read reviews from previous clients to ensure that the florist you choose is reputable and reliable.
Step 5: Schedule a Consultation
After you've narrowed down your list of potential florists, it's time to schedule consultations. During the consultation, the florist will ask you about your wedding style, color palette, and budget. They will also show you different types of flowers and help you choose the ones that will work best for your wedding. Be sure to bring any inspiration photos or color swatches with you to the consultation.
Step 6: Finalize Your Flower Selections
After your consultations, you should have a good idea of which flowers you want to use for your wedding. Work with your florist to finalize your flower selections and determine how many arrangements you will need. Be sure to also discuss delivery and set-up times with your florist to ensure that everything runs smoothly on your wedding day.
Choosing the perfect Bozeman wedding flowers can seem overwhelming at first, but by following these steps, you should be able to find the right florist and flowers for your special day. Remember to take your time, do your research, and enjoy the process. Your wedding day will be one of the most memorable days of your life, and the right flowers will help make it even more beautiful.
If you haven't already choosen your venue- check out our favorite spot at Firelight Farm