Now is the time to harvest flowers for dried arrangements this fall! Our flower gardens are bursting at the seams and farmer's markets are flooded with colorful bouquets. Let's learn how to properly harvest your own flowers or preserve pre-made bouquets with this DIY Dried Flower Bouquet Guide.
As a seasonal designer, I work with fresh flowers from May- October and dried flowers during the off season. Sometimes, my dried flower season is just as busy as my fresh with our DIY wreath and dried arrangement workshops and holiday markets.
Time to start prepping for a colorful fall and winter!
Here are some tips and tricks to successfully drying your fresh flowers for later use:
Harvesting
Harvest flowers in the morning or evening (when it is cool) to avoid wilting

.

Harvest flowers when they are ⅔ open.

Harvest before or after flowers have gone to seed? Some flowers will go to seed after they have been harvested if they are too open, while other flowers are beautiful as dried flowers after they have gone to seed.
Flower Choices:
Zinnia (our bloom of the month) is beautiful as a dried flower!
Other flowers to harvest partially open:
Lavender, Larkspur, Yarrow, Dahlias, Tansy, Solidago, Peonies, and Roses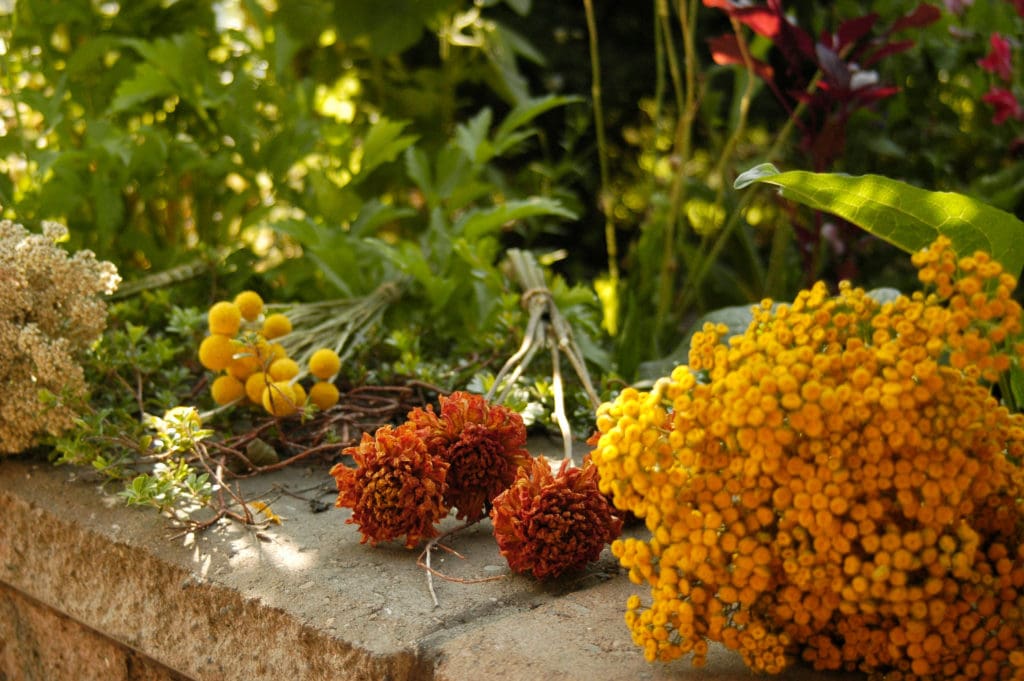 Dried flowers that are beautiful after they have gone to seed:
Poppy Pods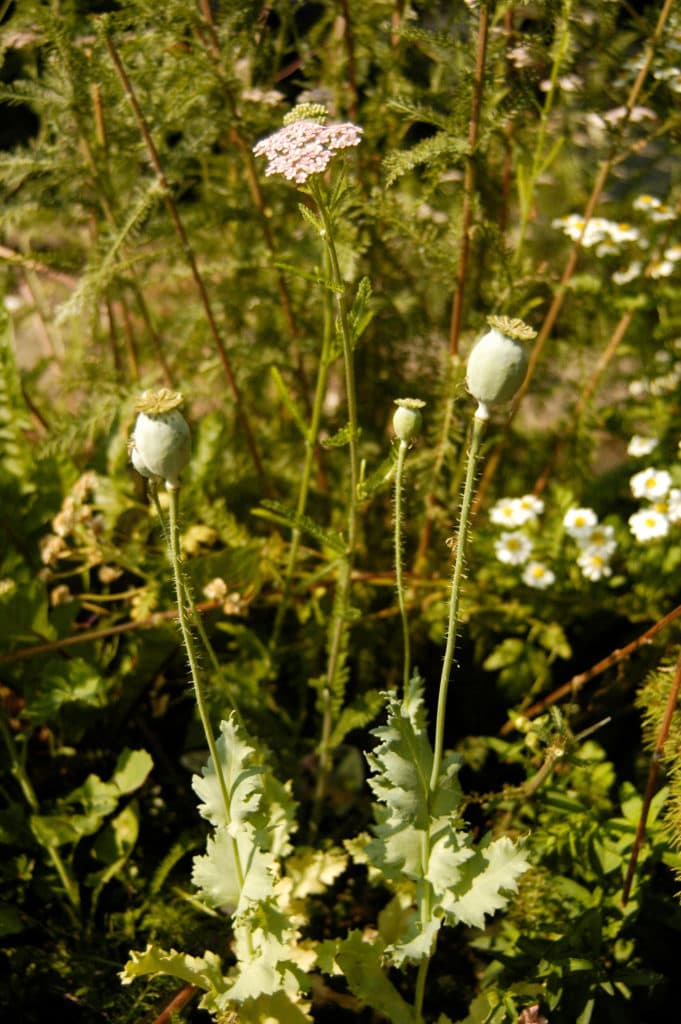 Echinacea Seed Heads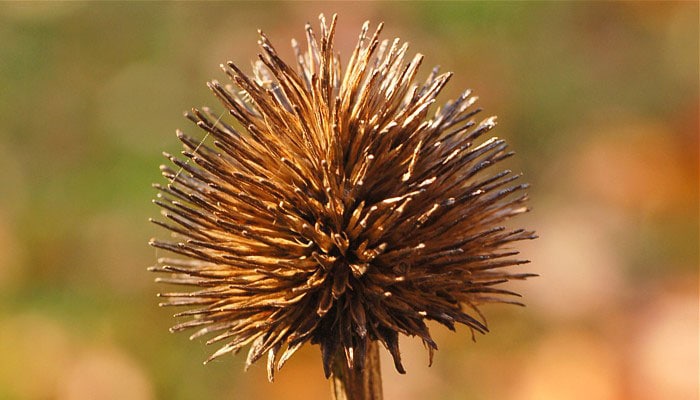 7 Steps to drying flowers
Strip leaves off of flower stems for easier handling

Bunch flowers in small bunches. The diameter of the stems should be approximately the size of your pointer finger wrapped around to your thumb.

Wrap stems with a rubber band

Choose a good drying environment that does not have direct sunlight, dry, generally cool, with good airflow. Garages or basements are typically good spots to dry flowers!

Hang stems upside down on a nail or lay them flat on a breathable shelf

Flowers take anywhere from 3-8 days to dry completely.

Store flowers in a breathable container such as a box or a storage bin that is not completely sealed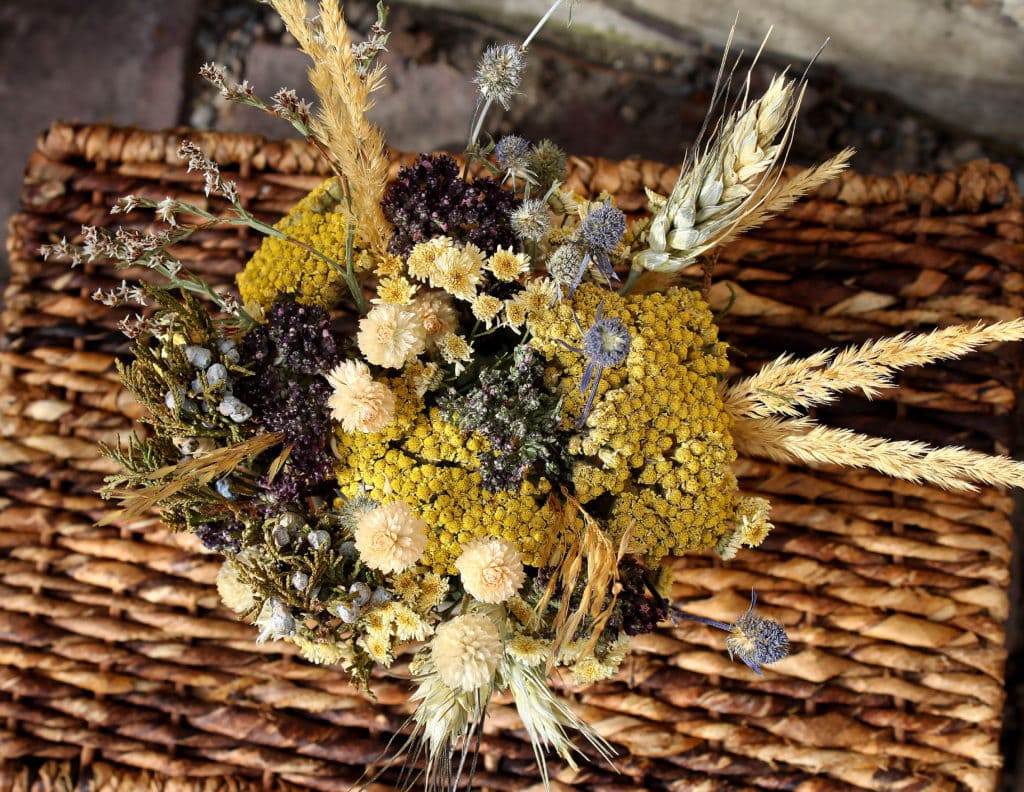 Now you can make beautiful dried wreaths and arrangements for any occasion! Check our our gallery for inspiration or our shop to purchase a dried arrangement.
Don't forget to share your creation with us on Instragram @earthwithinflowers we would love to see you a part of our blooming community!
with love,
Earth Within Flowers