Three Steps to Making a Rejuvenating DIY Flower Arrangement with Zinnia
We are using locally sourced, seasonal blooms for the month of August in Missoula, Montana.
Zinnia promotes energy, childlike playfulness, unconditional love, and joy.
They make wonderful flowers to give to anyone who may be struggling with aging, illness, depression, or lack of adventure. We celebrate our inner child with this DIY Flower Arrangement.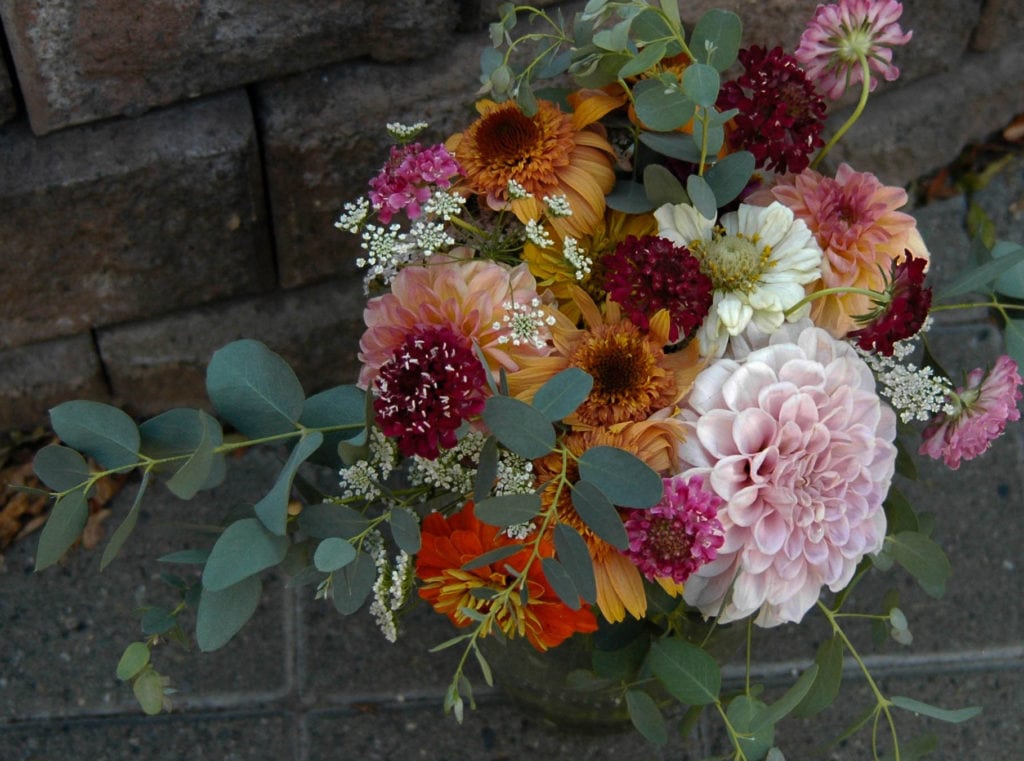 Let's Get Started
What You'll Need:
7 stems eucalyptus

5 stems white yarrow

5 stems of Queen's Anne's Lace

7 multi-colored stems of Zinnia

3 peach Dahlia

1 light pink Dahlia

5 burgundy scabiosa

1 large vase filled ⅔ full with water

1 pair of garden shears or sharp scissors
Step 1: Filler
Filler- branching greenery that sets the shape of the bouquet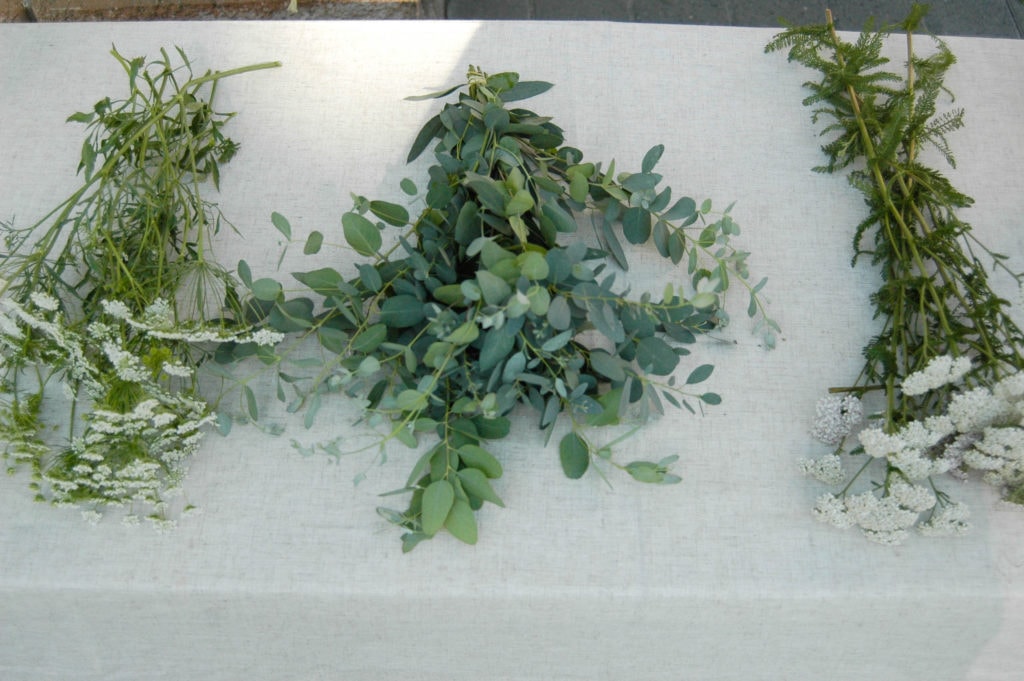 Gather your Eucalyptus, Yarrow and Queen's Anne's Lace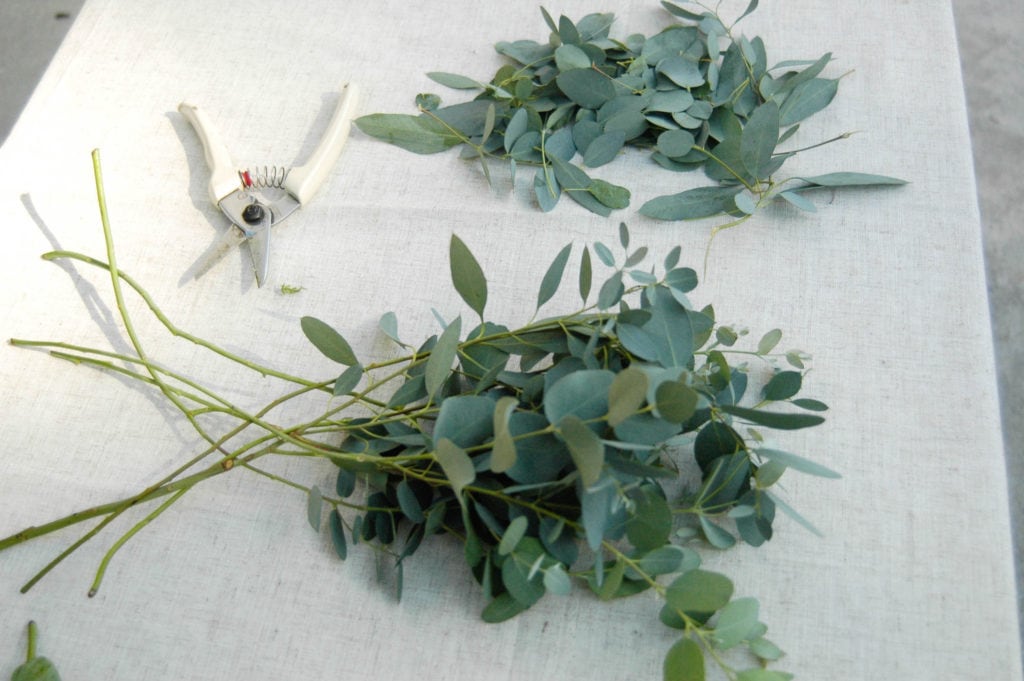 Strip/ pull the foliage off of the eucalyptus so you have 4-5' of foliage left at the top. You can use your hands or your garden shears, Set aside 3 stems of Eucalyptus for later use.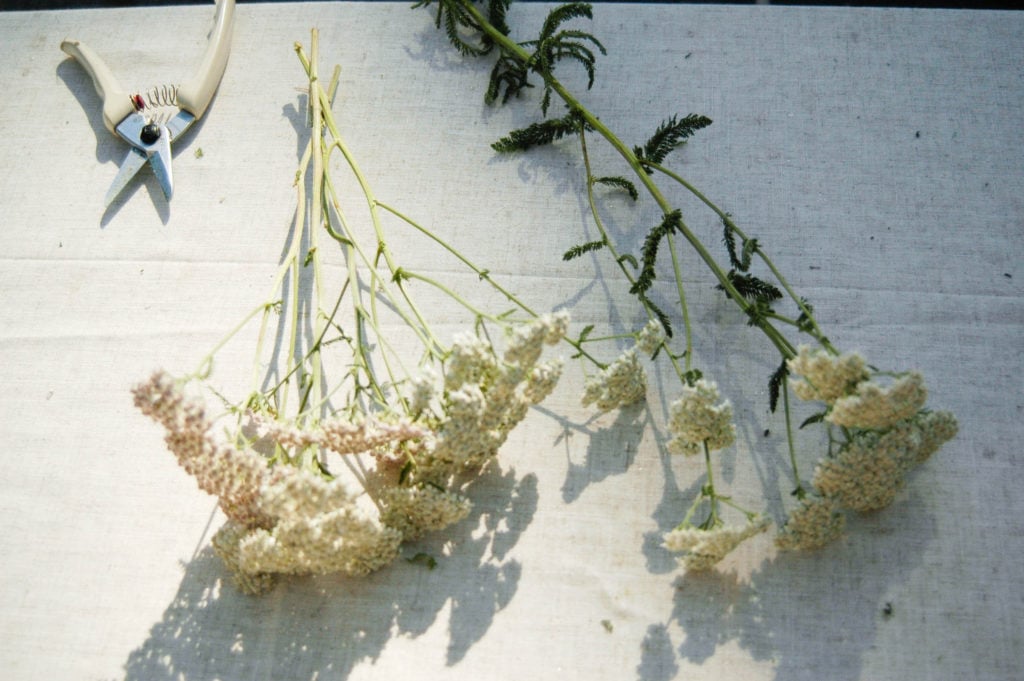 Strip all of the foliage off of the yarrow. The yarrow to the left in the photo above is what you are going for.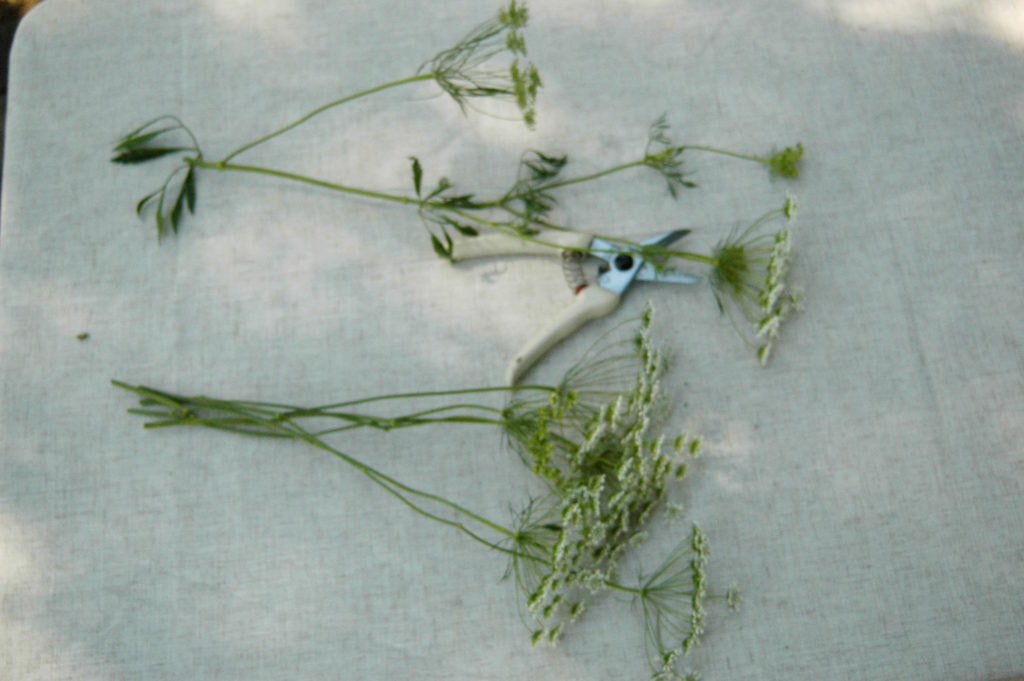 Strip the Queen's Anne's Lace. Get rid of the shorter stems sticking out since these will disappear in the arrangement. Only keep the top

flowers

and be sure that the stems are long enough to fit in your chosen vase.
Snip the bottom of the Eucalyptus, Yarrow and Queen Anne's Lace at an angle. 
Helpful Tip: *Cutting stems at an angle increases the surface area and allows your foliage/flowers to take up water more easily.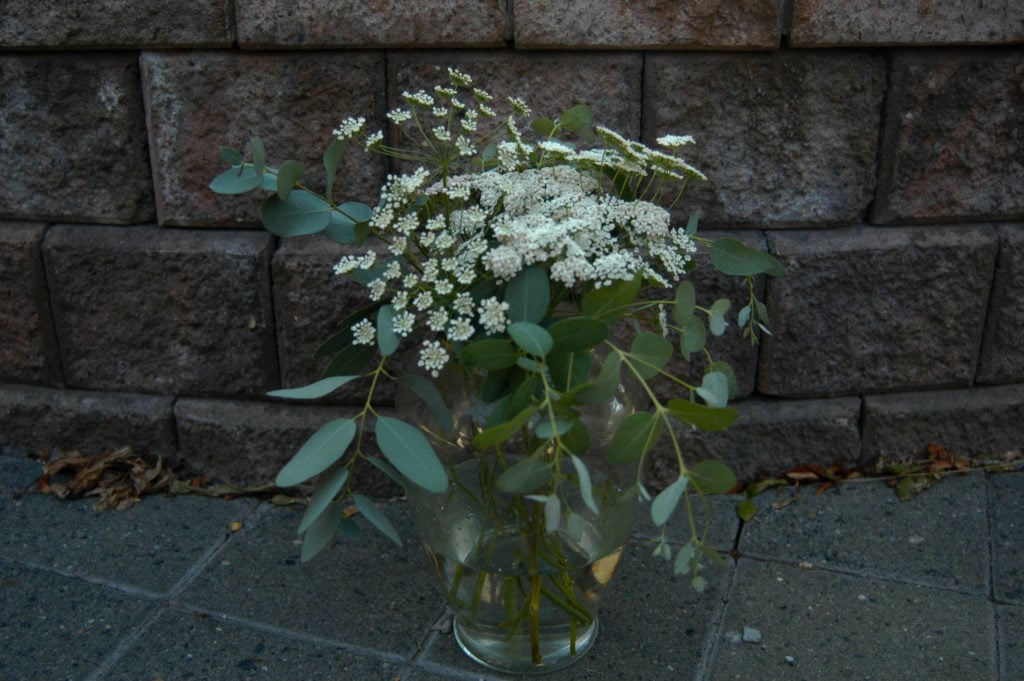 Arrange each piece in your vase. Use your intuition as you decide where each piece should go and try not to overthink it!
Step 2: Focal
Focal- flat star-like flowers that fill holes in the filler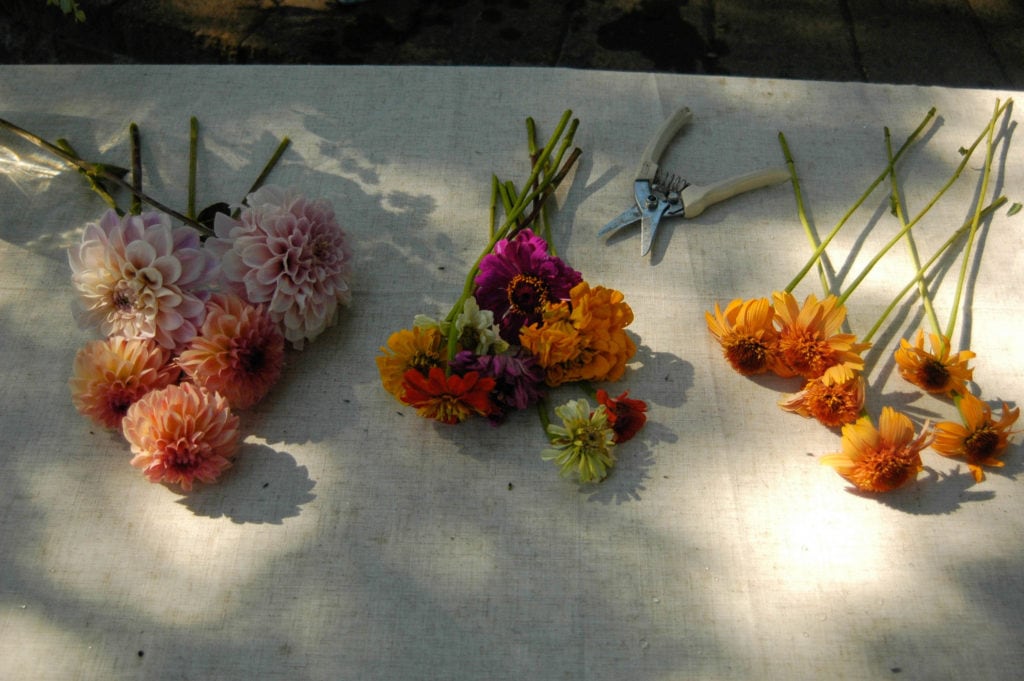 Gather your Zinnia, Echinacea and Dahlias.

Strip your focal flowers so only the flower remains at the top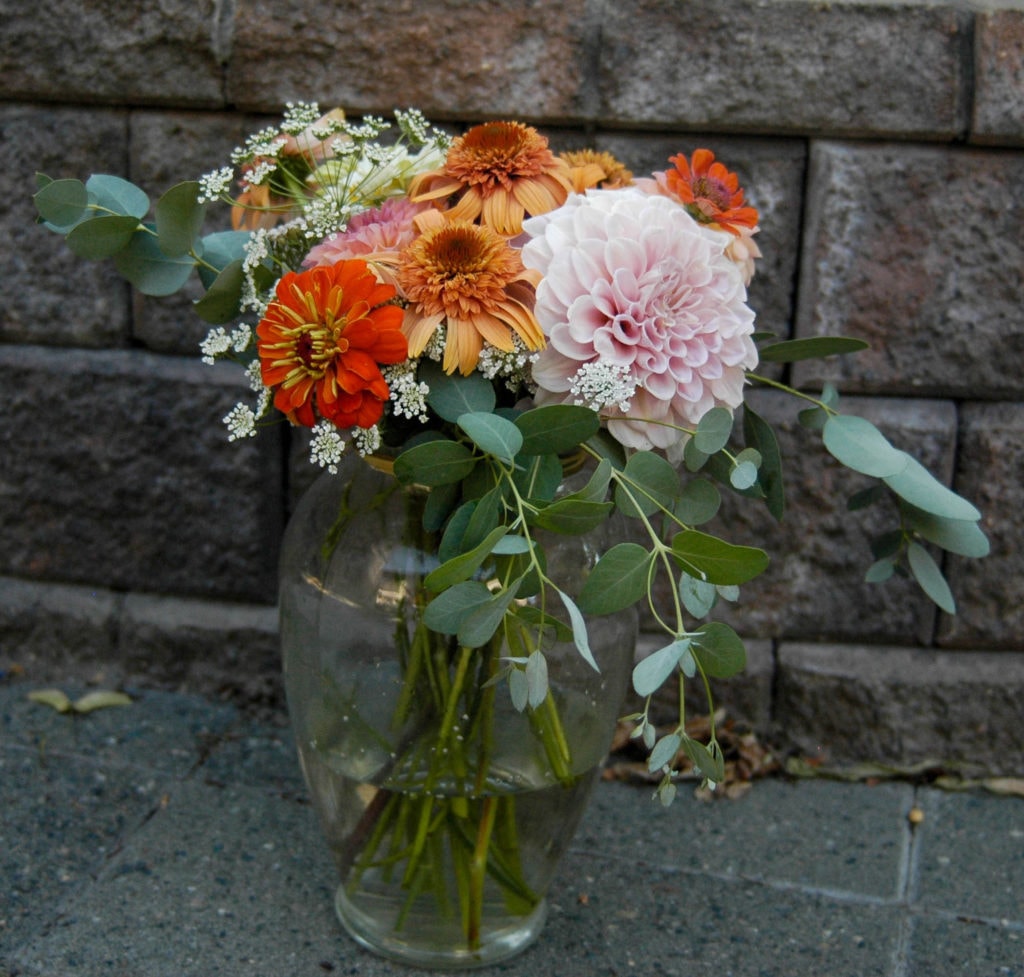 Cut the stems of your focal flowers at an angle and get ready to place in your vase . Place the focal flowers at the same level

.
Step 3: Sparkle
Sparkle- unusual flowers that add dimension and shape to the bouquet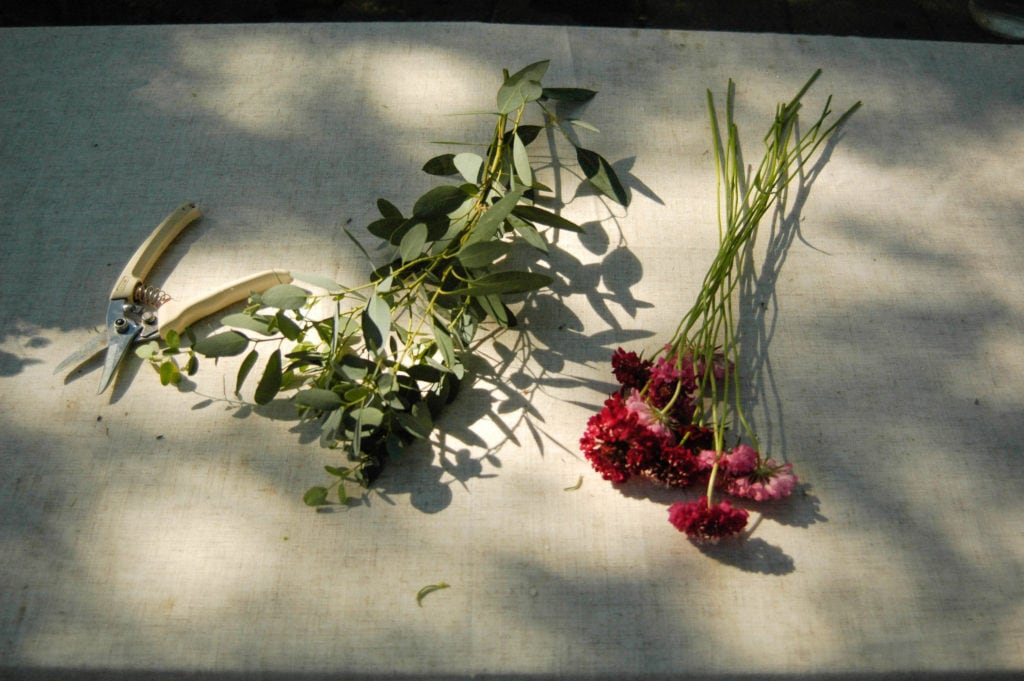 Gather your scabiosa and the remaining eucalyptus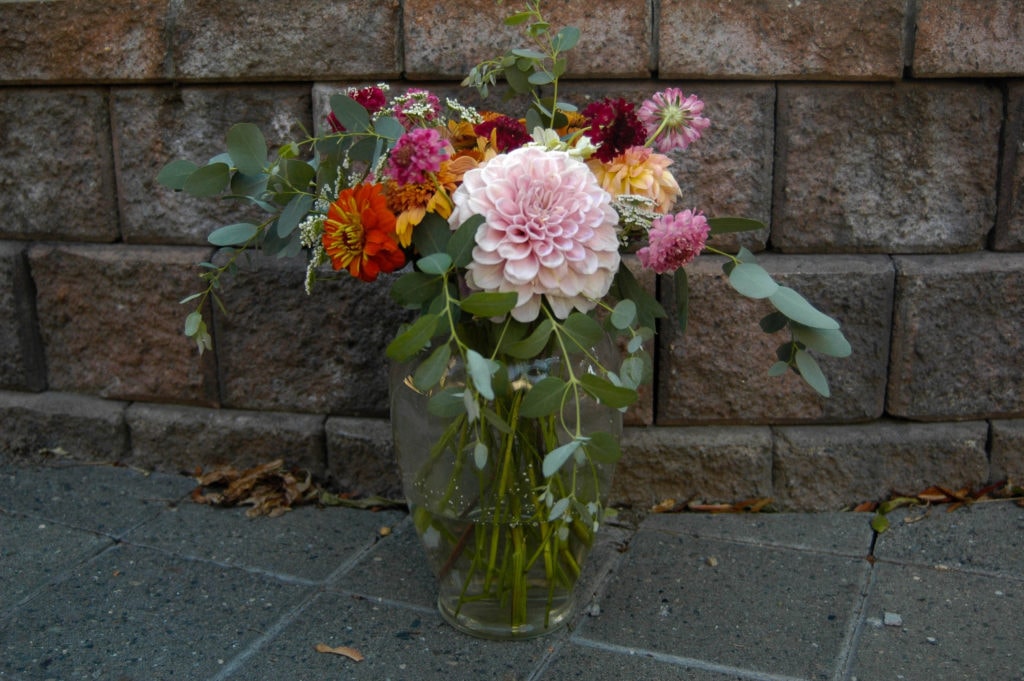 Add your sparkle where you see fit! It's beautiful to let it

stick out

an inch or two above your focal flowers for an extra pop!
Viola! You've made a beautiful Zinnia DIY Flower Arrangement in three easy steps.
All that's left is picking the perfect place for these August flowers to bring liveliness, energy and adventure into your life. Tag @earthwithinflowers in your August DIY flower arrangement, we can't wait to see your budding talent!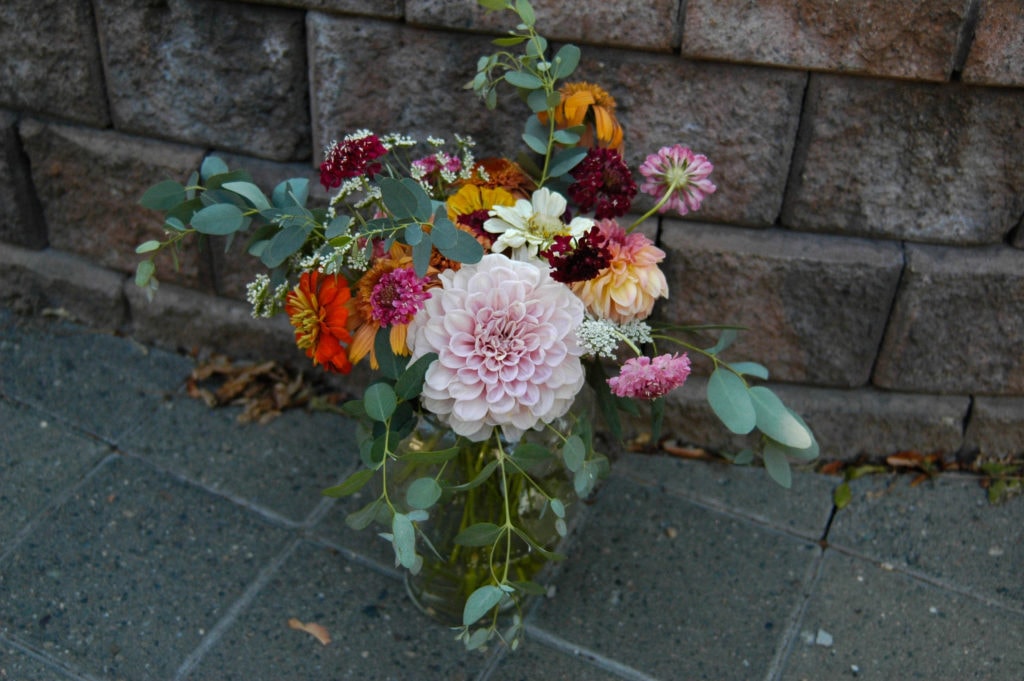 If you like the arrangement but not the DIY, you can always order our August Inner-Child Zinnia arrangement online. Use promo code AUGUSTBLOOM18 at checkout for free flower delivery in Missoula, Montana.
Keep your inner child alive with more DIY and future workshops from Earth Within Flowers:
Next upcoming event:

 August 23rd, Floral Design Basics Workshop at Crescent Ridge Farm. Take your a DIY flower arrangement skills to the next level, sign-up now!