A Wedding at Foster Creek Farm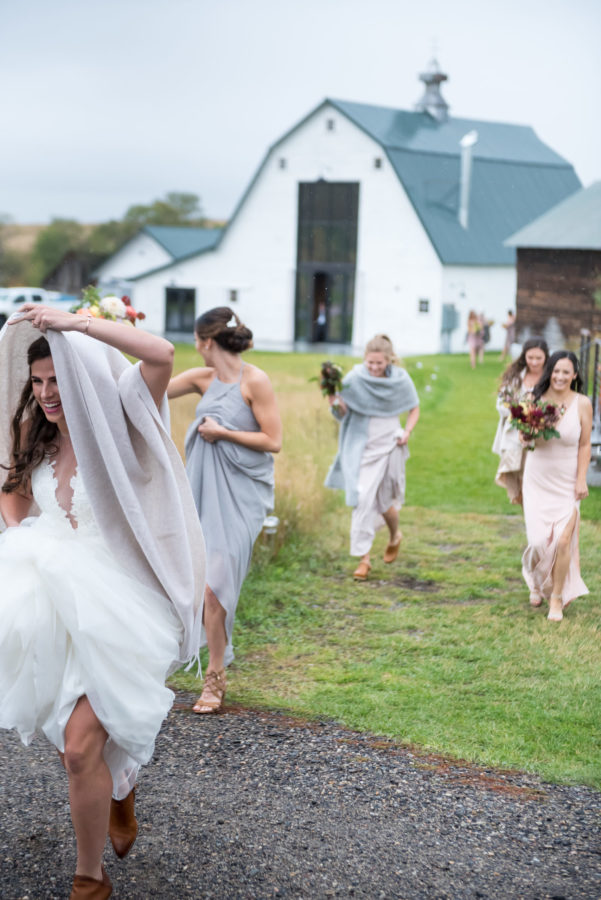 This past fall, we traveled to Foster Creek Farm, a magical wedding venue in Bozeman for Steph and Martin's wedding. It was our first time working out of this gorgeous A-frame barn. We adored how this homestead has been restored to bring together modern sensibility with that distinct Montana charm. Venues like this offer something so special to couples, whether they are local or have traveled to Montana for their destination wedding. Against a backdrop of breath-taking mountains, we can't recommend this venue enough!
On the late October weekend of Steph and Tim's big day, we experienced something all too familiar to florists in Montana- snow!. We have to be prepared for cold temperatures, rain, and snow, especially late in our wedding season. When this happens, you just put on a coat, take a deep breath and work with the snow for a beautiful design process!
Against the fresh snow, Steph and Tim's florals looked absolutely stunning with their bright, bold fall colors.
Bold Autumn Gradient
One of the things we really loved about designing the bouquets for the bridal party was working with the couple's color palette to showcase the colors of fall. Steph's bouquet speaks to the stunning beauty of Montana in autumn. With our diverse species of wildflowers and the turning of leaves from green to golds and oranges, we have color all around us.
The bridal bouquet incorporated all of these colors, becoming a celebration in warm tones. Steph's bridesmaids each had a bouquet focusing on one of the colors, creating a gradient effect. We think that we'll definitely see more of this gradient style in weddings this season.
Wispy Willow Archway

Outside in the freezing rain, we created a stunning archway piece. With a whimsical and wild approach, we highlighted the beauty of the natural landscape that surrounded us at Foster Creek Farm. This Bozeman wedding venue really has it all, and we think it is so important to show Montana's natural artistry.
We love the photos of Steph and Tim under the arch to see just how perfectly all of the colors tie together for a seamless wedding day look.
Vibrant Boutonnieres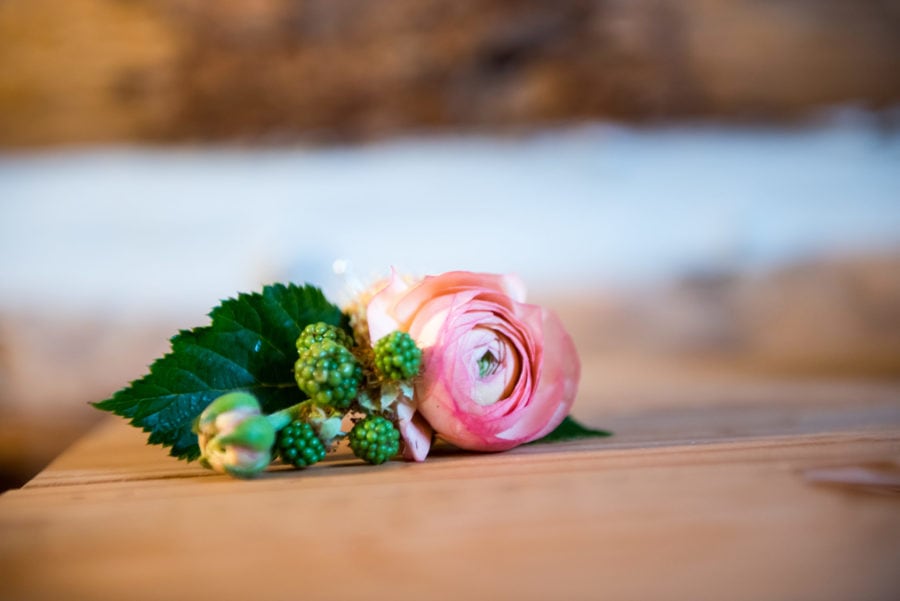 The boutonnieres for Steph and Tim's wedding featured pops of color that looked just stunning against the blue tuxedos of the groom and his groomsmen. We loved incorporating the yellows and pinks to add that brightness. These were the perfect tie-in to bold colors of the bouquets and the soft, modern elegance of Foster Creek Farm.
Designing Wedding Florals in Bozeman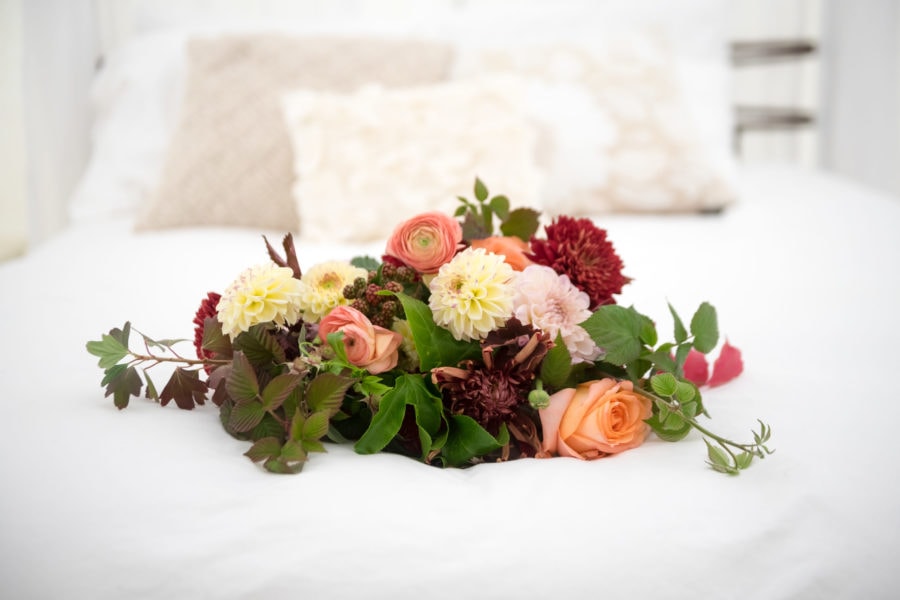 A New Perspective in a Different Place
We love traveling throughout Western Montana to showcase our love for the natural, wild beauty of our state at different weddings. Though most of our work is done in the Missoula- and surrounding valleys, making the trip to Bozeman gave us a new perspective on Montana's lovely landscape.
Planning a Wedding?
Whether your wedding will be in Bozeman, Missoula, or any other Montana destination we'd love to talk with you about your floral vision. Book a free consultation with us to learn more about our offerings.