We are preparing for our last wedding flower gig this week and it is bringing up all the feels. Often our inspiration for upcoming weddings comes from looking at our Pinterest  boards and photos from cutting edge designers from east to west such as Molly Oliver Flowers, Botanique and the Wild Blume. Also, a huge component of our inspiration stems from mother nature herself.
Now going into our fourth season, it's feels really yummy to look back at our designs from last season. Looking at the photos we have received back from professional photographers from both a critical and accomplished perspective. Thoughts like: Oh!, those stems could have been shorter, that flower would have looked better angled a bit differently. I have also had thoughts of  accomplishment which cultivate inspiration for my future designs.
Here are our favorite floral designs from our 2018 Wedding Flower Season:
Photography|| Bianca Sciotto Photography
Event Coordination|| Champagne and Linen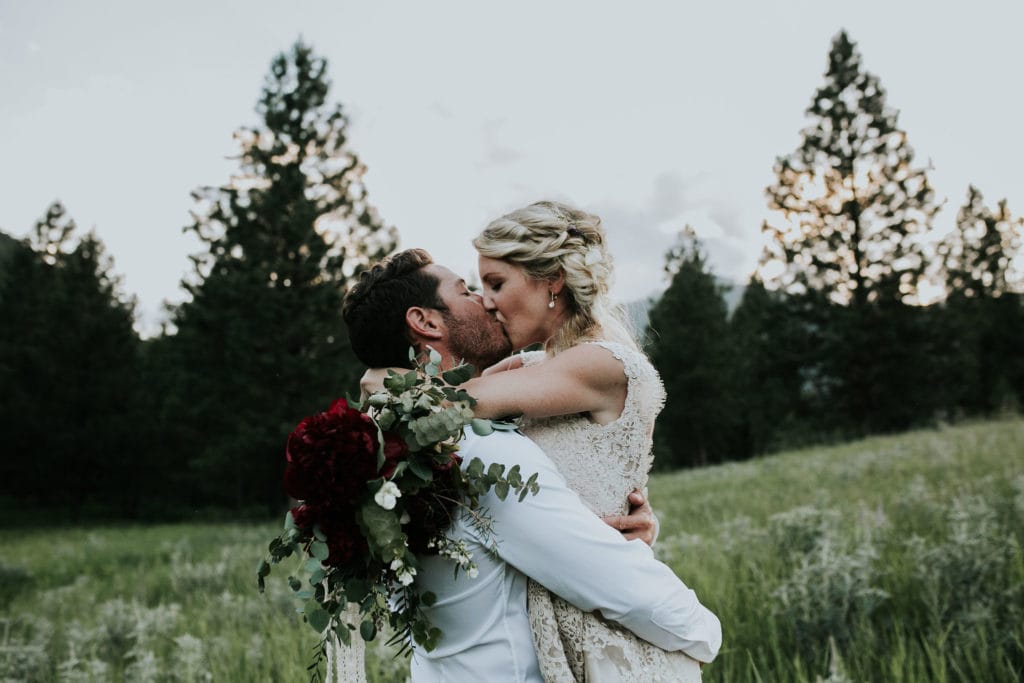 Melanie and Blake's florals had a classic and wild feel. Originally Melanie and I discussed doing only greenery and white pops but we settled on the beautiful red pop of color. Towards our final weeks of planning, Melanie wanted to add more and more red. Not surprising as red symbolizes the feeling of home and grounded connection.
Check out their full galley here: Melanie and Blake
Kimberly and Travis 
Event coordination|| Erika's Event Planning
Photography|| Dax Photography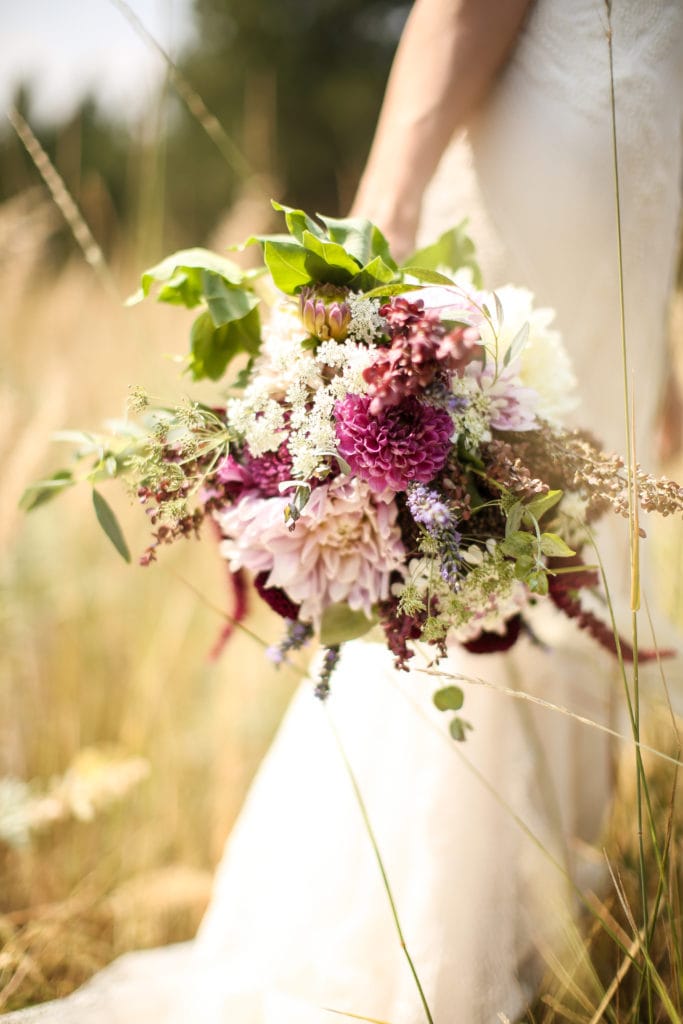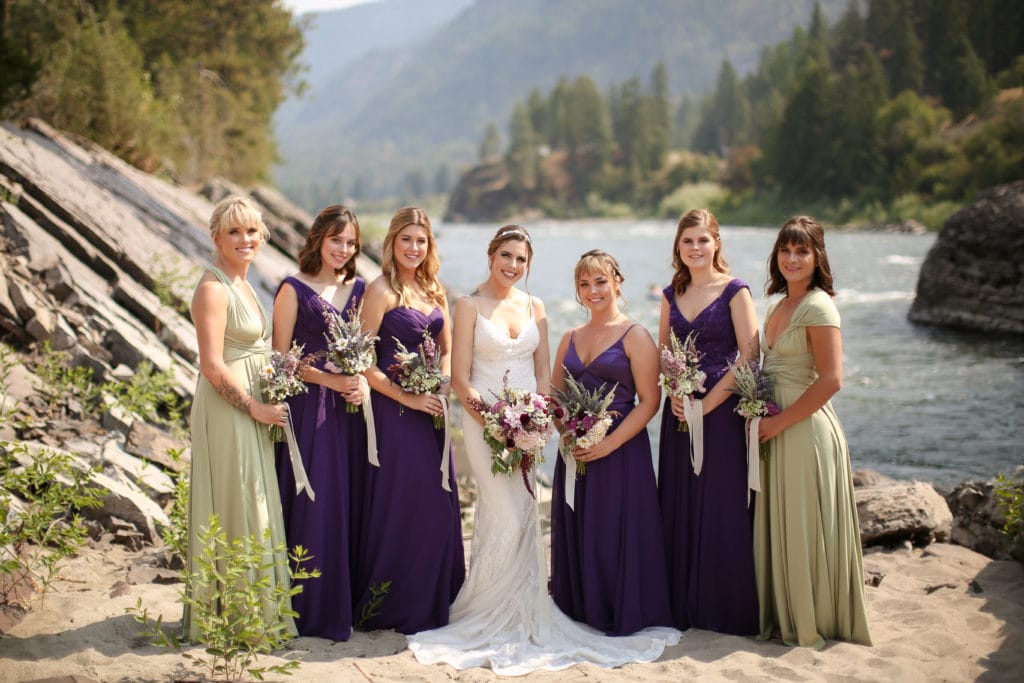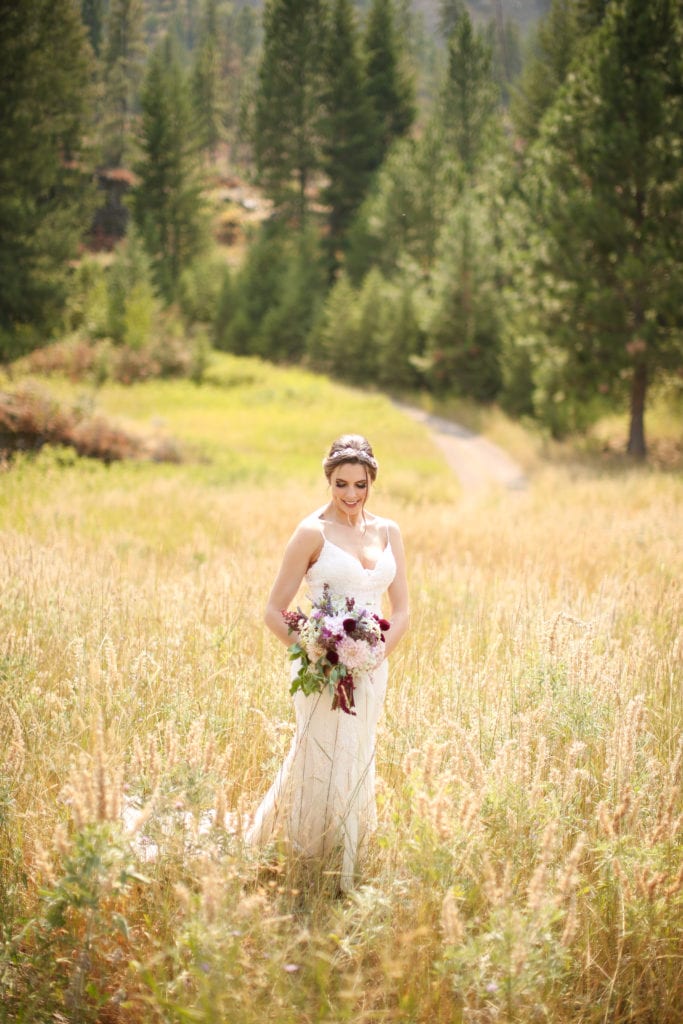 Kimberly and her momma Dianne were such a joy to work with. They had a wildflower, fairy like vision for the florals while also wishing to incorporate natural woody features for the groom. Every time we got together to plan there were giggles and Ah ha! moments for the designs. I am so pleased with how these bouquets turned out!
Meghan and Arza
Photography|| Honey Bee Weddings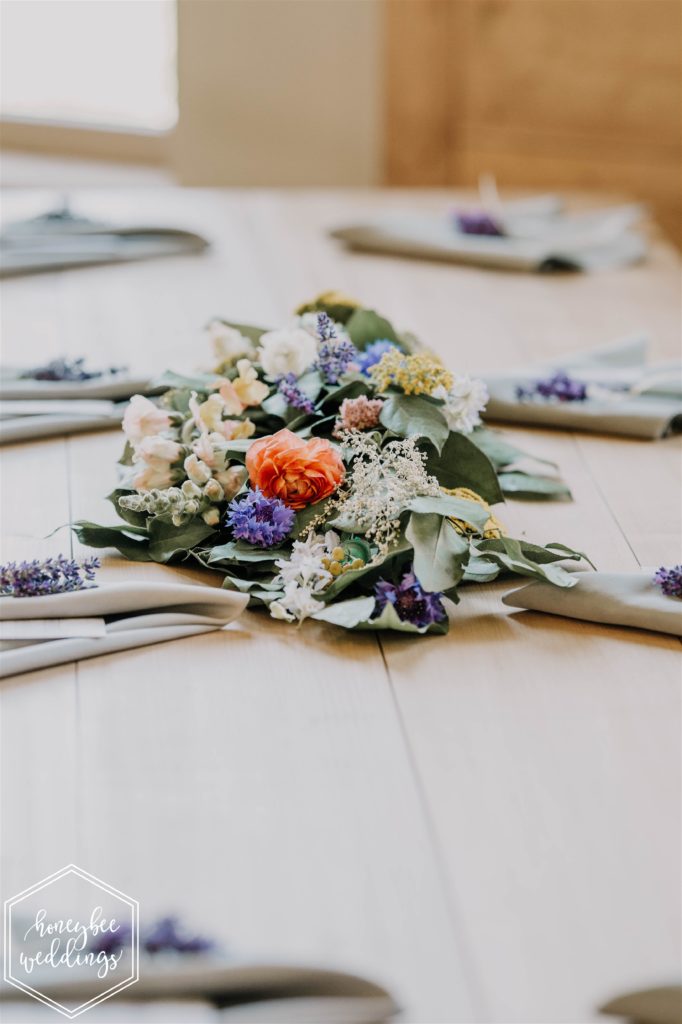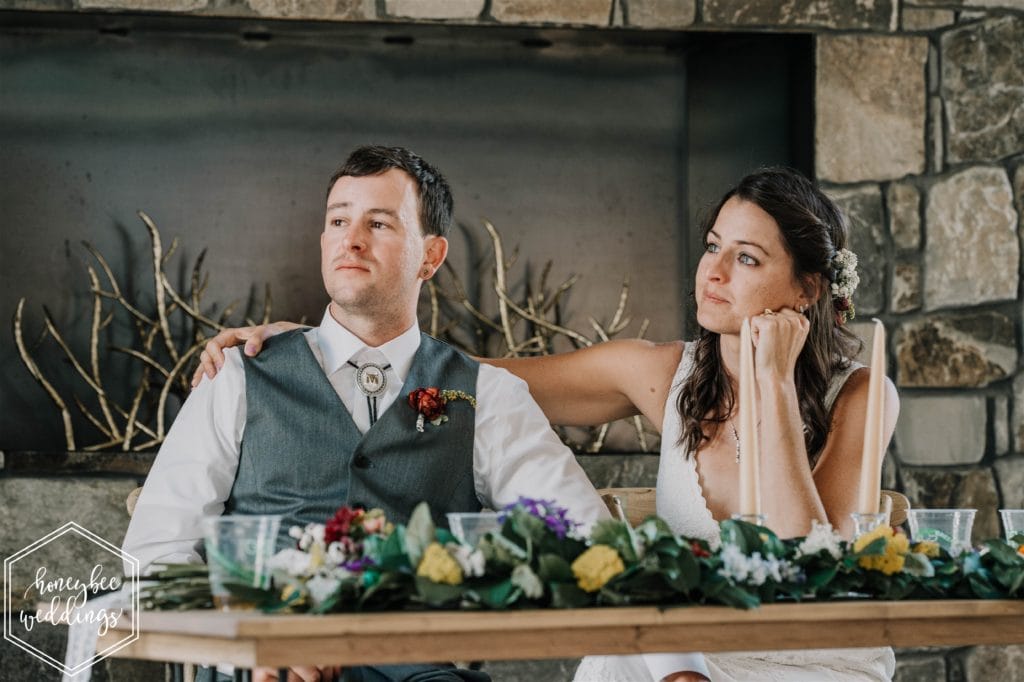 Megan and Arza's color palette was inspired from early summer wildflower fields. The brilliant yellow of Arrowleaf Balsam Root, the deep red of Indian Paint Brush and the majestic purple of Mountain Lupine. We had so much fun creating the table scape design with these floating garlands and lavender table setting bundles.
Check out their full Woodland Wildflower Wedding gallery here.
Olivia and Kyle
Photograher|| Madison Rutledge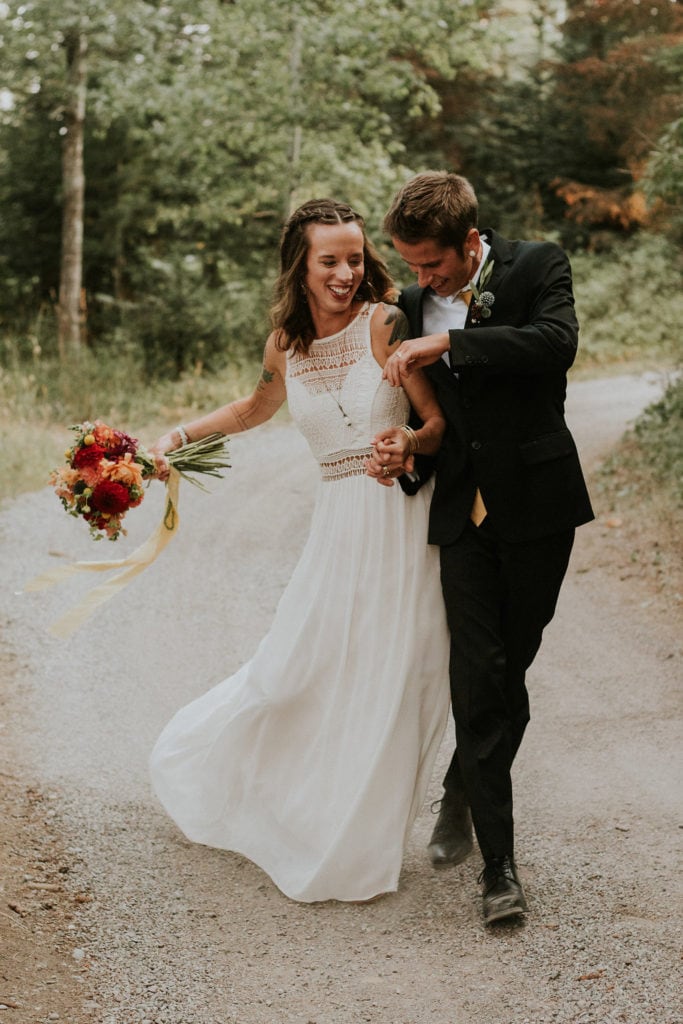 Kyle and I were in the same Native Plants of Montana Native Americans class while I was in graduate school.  His affinity for the symbolism of plants was a perfect fit for my design inspiration. Their jewel tone look was absolutely stunning with the late summer backdrop.
2019 Brides! Get Ahead on your Planning
Are you planning a wedding for 2019 or know someone who could benefit from getting a head start? We are offering 15% off wedding flowers if you book your date prior to October 30th!