Holiday Wreaths and Centerpieces
We celebrate every season with local flowers and foliage. There's something so special about bringing the wild beauty of nature into our studio. We're continually inspired at how the landscape changes at each point in the year and we reflect this cycle in our custom seasonal wreaths.
Serving Missoula & Surrounding Areas
Anyone can order a custom seasonal wreath from our online shop. Depending on the season, we are able to offer a variety of sizes and styles. Many of the styles are inspired by the current season, and we choose flowers and foliage based on their availability. For many of our wreaths, we prefer to use dried flowers, because they both look lovely in our wreath designs and are able to withstand the elements, which is especially important for front door wreaths. Dried flowers also retain their color for 6-12 months, only with a gentle fade thereafter. In addition, we ethically harvest our own greenery, so you can ensure that it is freshly cut and will last long.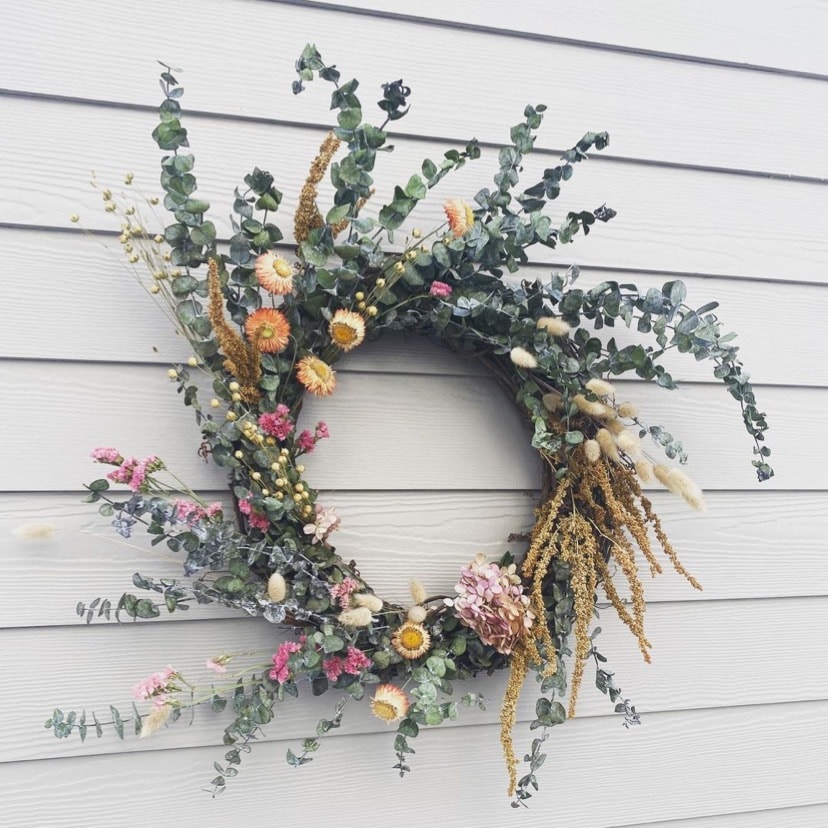 Price of our custom wreaths varies depending on the size and fill of the wreath. Generally, we offer medium and large wreaths, in both a full and half fill. Each season, we love to experiment with new color palettes and styles and are always excited to share these designs with you. While we can tailor wreaths to a specific holiday, we are also happy to create something beautiful that can be used year-round or displayed as an art piece in your home.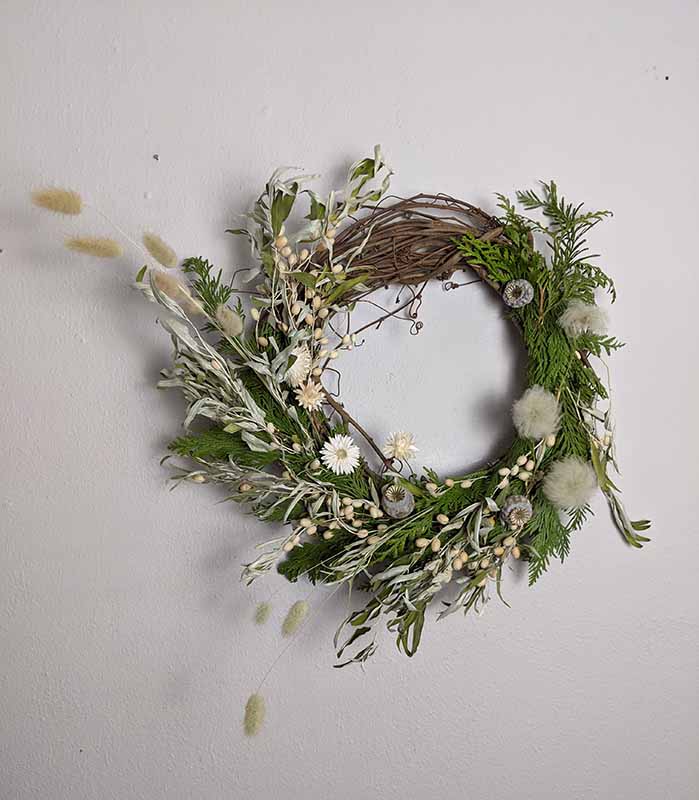 Order Seasonal Wreaths
Our wreaths showcase the beauty of each of Montana's seasons, from the bright, vibrance of summer to the stunning contrasts of winter. To achieve this beauty, we focus on blending dried florals with fresh foliage to create a unique look, sure to dress up the front door or the living room. It's our mission to make these flower creations absolutely timeless, with their natural, delicate beauty in Missoula, MT.
We offer wreaths throughout the year, though our busiest times are the harvest and holiday seasons. During those months, you can purchase custom order wreaths from our online flower shop or find us at local retailers and pop-up shops in Missoula, MT.