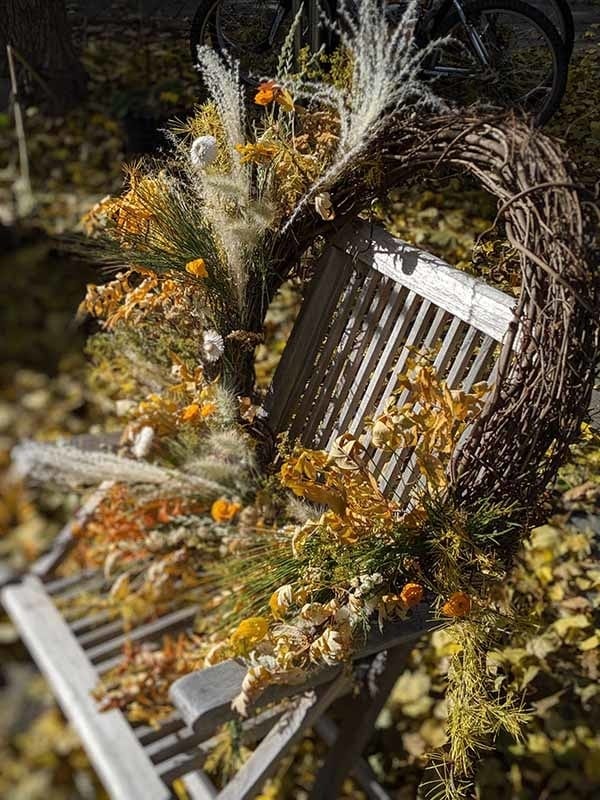 Fall Wreaths
Each year we celebrate the bountiful harvest with stunning fall wreaths. As the temperature cools and the leaves turn red and gold, we bring this beauty to the forefront by incorporating these colors into our creations. Montana has such a distinct beauty during the transition from summer to fall, providing us with so much inspiration as we use unique designs to bring the season to life.
As we work on the fall wreaths, we take beauty from all of the seasons, often relying on our lovely stores of dried flowers from the past summer and dried grasses to add a specific fall feel to each of the wreaths.
We offer our harvest wreaths at local businesses. Additionally, we host a number of harvest wreath workshops throughout October and November for crafters and DIYers interested in making their own.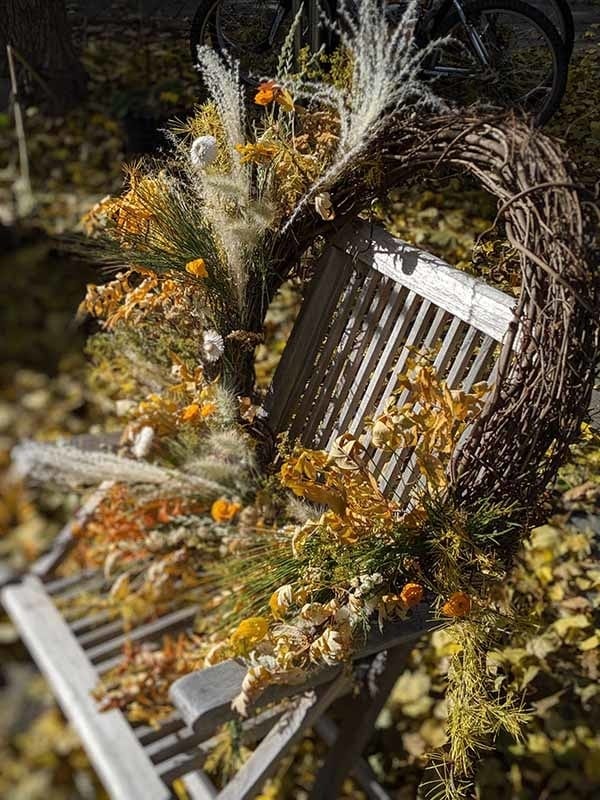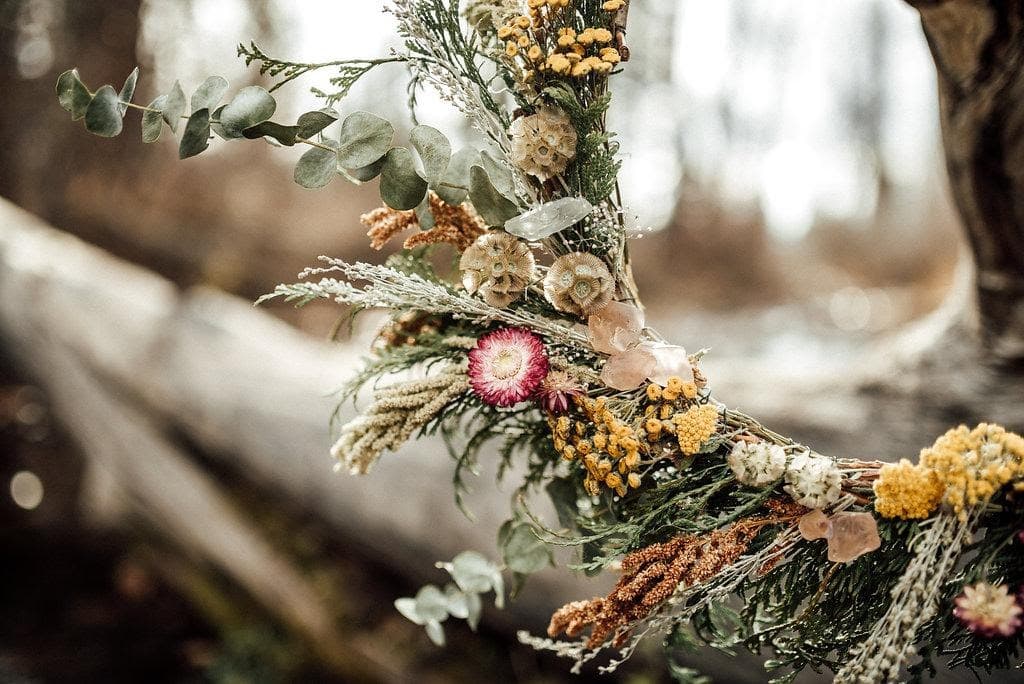 Spring Wreaths
The sun melts the snow in early spring, making way for growth and newness. Leaning into this season is especially important in creating our spring wreaths, which all reflect the meaning and energies of this season. By weaving together fresh and dried flowers, our spring wreaths truly represent the wholeness and unity of each year, particularly touching on the importance of growth in this season. We offer wreath workshops in the spring, and often have custom wreath orders during this time, especially around the Spring holidays.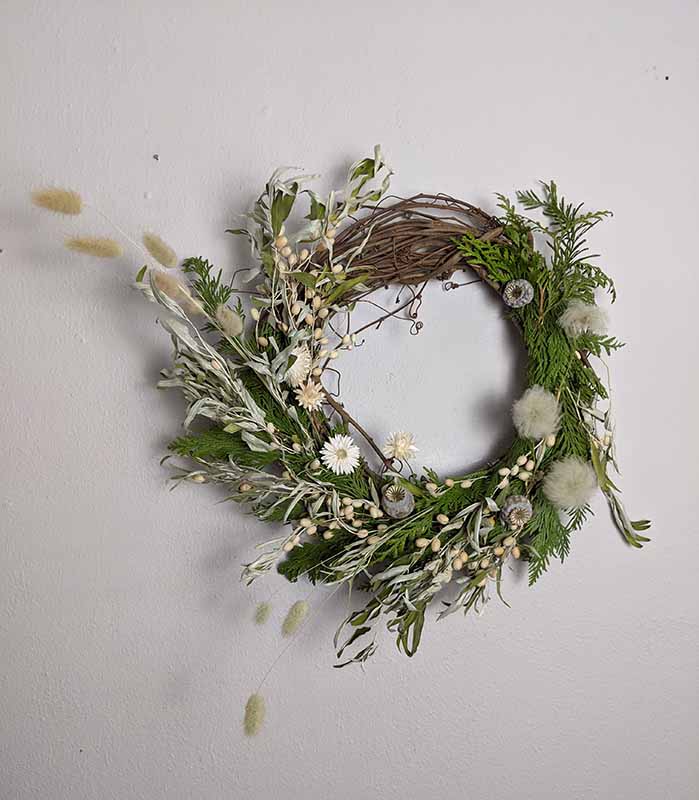 The winter season is a time of contrast. From seeking light in the midst of darkness and cherry-red berries against a backdrop of bright, untouched snow, our inspiration comes from the beauty in seeing these juxtapositions. We love to lean into this playfulness and diversity to create something wholly unique.
During our snowy winter hikes, we take our time ethically harvesting greenery to serve as the base for our winter wreaths. Missoula and its surrounding area are home to lovely foliage. From the cascading cedar tree to the brilliant pine, we are able to choose some of the best materials for our high-quality holiday wreaths. We use dried flowers to add texture and pops of color to our creations. While we do offer wreaths in the traditional holiday colors, we also love to think outside the norm and find new and innovative ways to feature our flowers and design our wreaths. Our clients have often remarked that our wreaths aren't just wreaths–they're art pieces.
Even though winter in Montana can be quite severe, our winter wreaths are able to withstand the elements. We choose hardy materials to ensure that our wreaths are as perfect for the living room as they are the front door. We recommend that most of customers displaying their wreaths outside be sure to display these wreaths under an awning that will protect the wreath from some of the harsher impacts of the outdoors.
Throughout the holiday season, we sell our Christmas wreaths at craft fairs, pop-up shops, and in small businesses around Missoula. Retail locations for our wreaths vary year-to-year, so be sure to check back for updated information when the time comes. In addition, we offer custom order wreaths on our online shop. These wreaths can be personalized for your needs, based on size, color, and wreath fill. Availability of custom-order wreaths varies from year to year.
No matter the occasion, one of our winter wreaths is the perfect gift, as all of our designs are filled with such meaning. Interested in gifting someone a lovely holiday wreath? Our wreaths are able to be shipped! If you are interested in shipping a wreath, get in touch with us for more information.