The 101: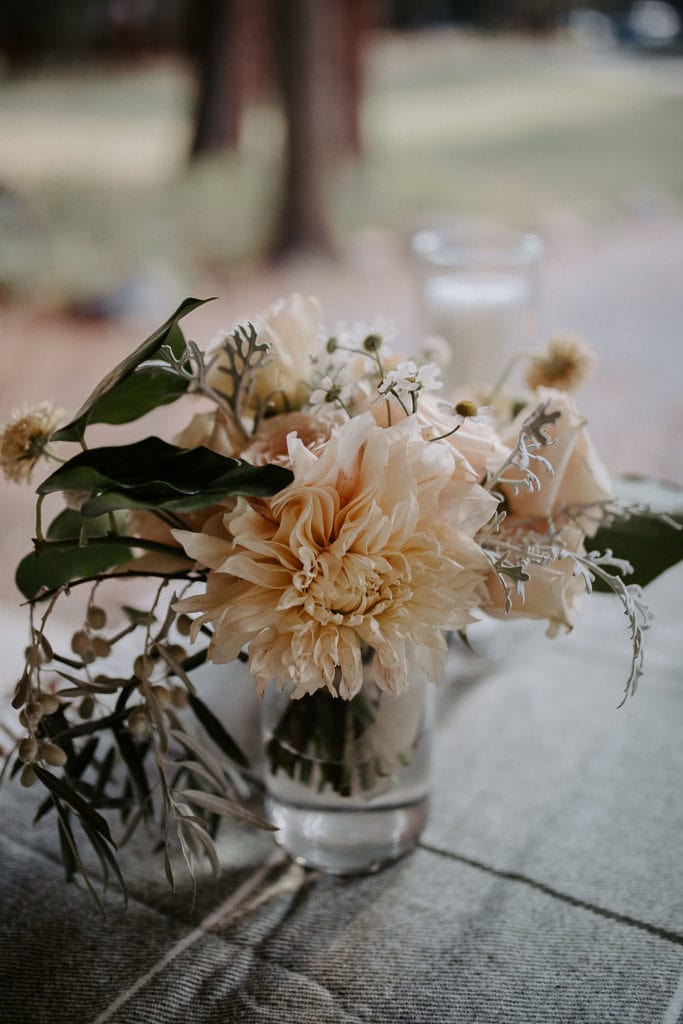 Wedding florals can give such life and individuality to your celebration, so being realistic about your needs and how to work them into your floral budget is essential!
When planning the wedding, no matter which aspect, its important to know what you want, just as much as you should know how much you can spend. When perfecting your floral budget, be sure to not only know the amount of your overall wedding budget that you want to go toward flowers, but also the colors, flower types, designs, styles, and moods that you like. With this specificity on the table early on in the consultation process with your florist, you can be sure that your wedding flowers will meet your expectations.
These five tips will help you make sure that you clearly lay out your proposed style, priorities and must haves, so your florist can work with you on creating your dream wedding within your floral budget.
Crunching the Numbers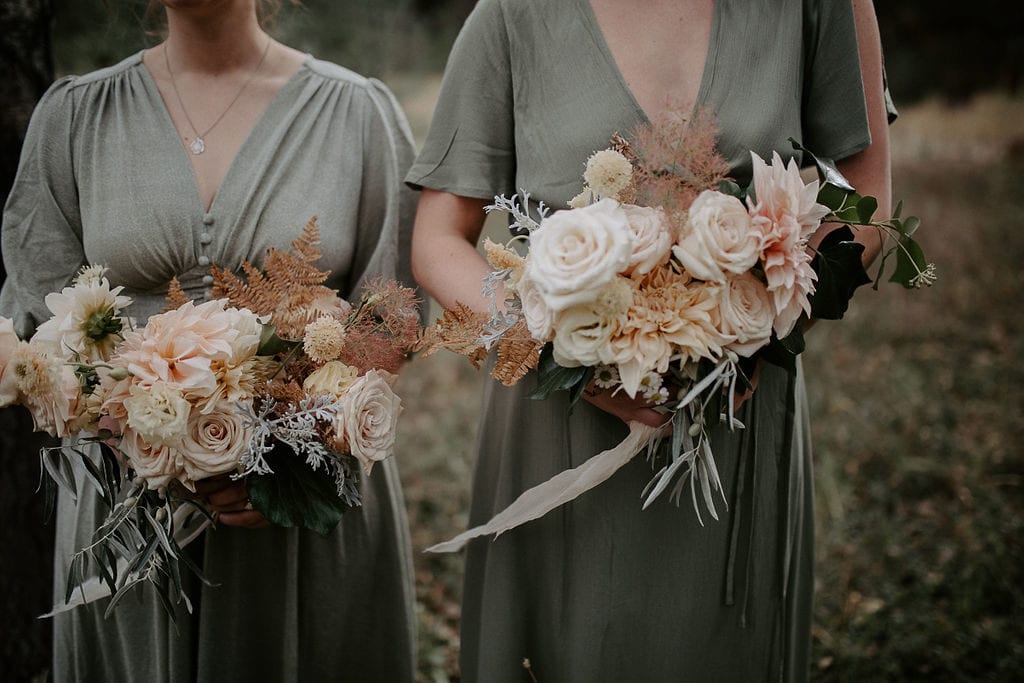 Knowing your wedding budget before you meet with your wedding florist is important part of planning out your wedding flowers. Typically, the floral budget is about 10% of the overall wedding budget. This can be more, though, especially if flowers are the primary decor element of your wedding.
Before walking into the consultation, pin down how much you are willing to spend on wedding flowers. When you have the numbers down, it is much easier to determine some of the more intricate design elements for your wedding. Keep in mind that depending on the season and what your individual style is, the price of your wedding flowers can vary, so knowing exactly what you can spend will save you stress later.
With your budget set, your florist will be able to suggest ideas and styles for you that could achieve the final look you're wanting, but that falls within your spending allotment.
Find Your Floral Focus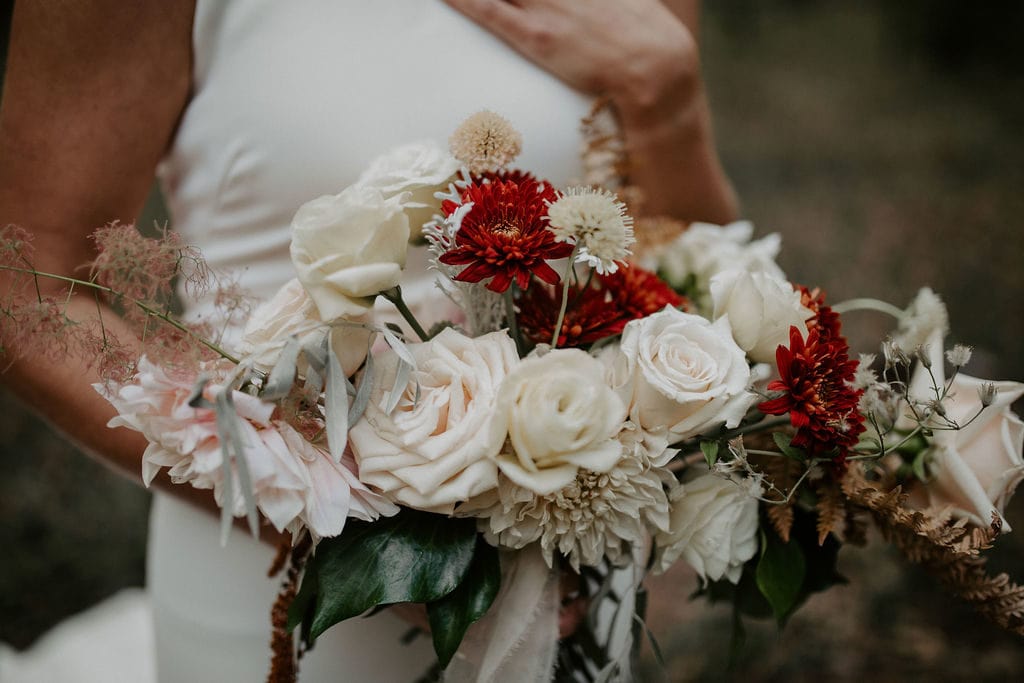 Each wedding's style depends heavily upon the couple! Part of this style is knowing where you want to focus on florals. Are you interested in just having beautiful, minimalist bouquets and boutonnieres? What about a lavish archway and a show-stealing reception centerpiece? These are important questions to think about when planning your floral budget.
In budgeting, it's important to take note of what is important to you and what you want to spend your money on. For some couples, having an archway as the focal point for their ceremony may be more important than making sure the reception tables are adorned with flowers galore. Determine your priorities with your wedding flowers in order to better shape your floral budget.
Perfect Your Colors & Mood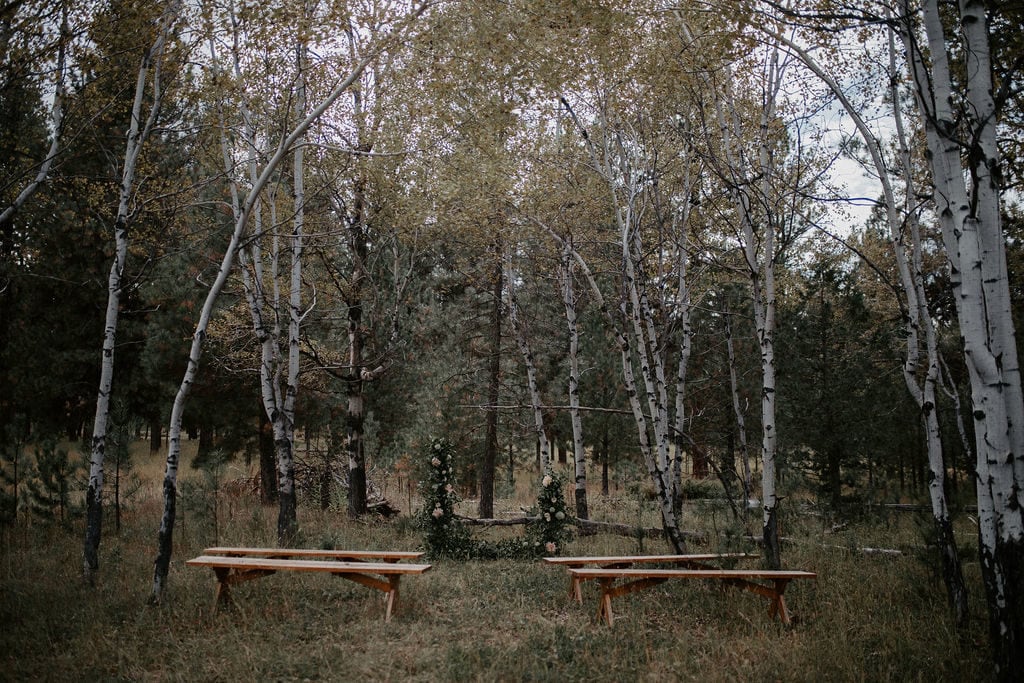 Besides knowing how much you want to spend, having your colors and mood perfected is one of the most important parts of filling out your floral budget.
The mood of your wedding can lead your florist in the right direction when choosing flowers and design styles. Additionally, you should also think about other decor elements you wish to incorporate into your overall theme. Table cloths or exposed wood? Low candles or tall candles? Colored linens or neutral linens? Of course, if you don't have these particulars worked out, that's more than fine too. Your floral decisions can always help you choose the perfect accent decor later in the process.
Stay Flexible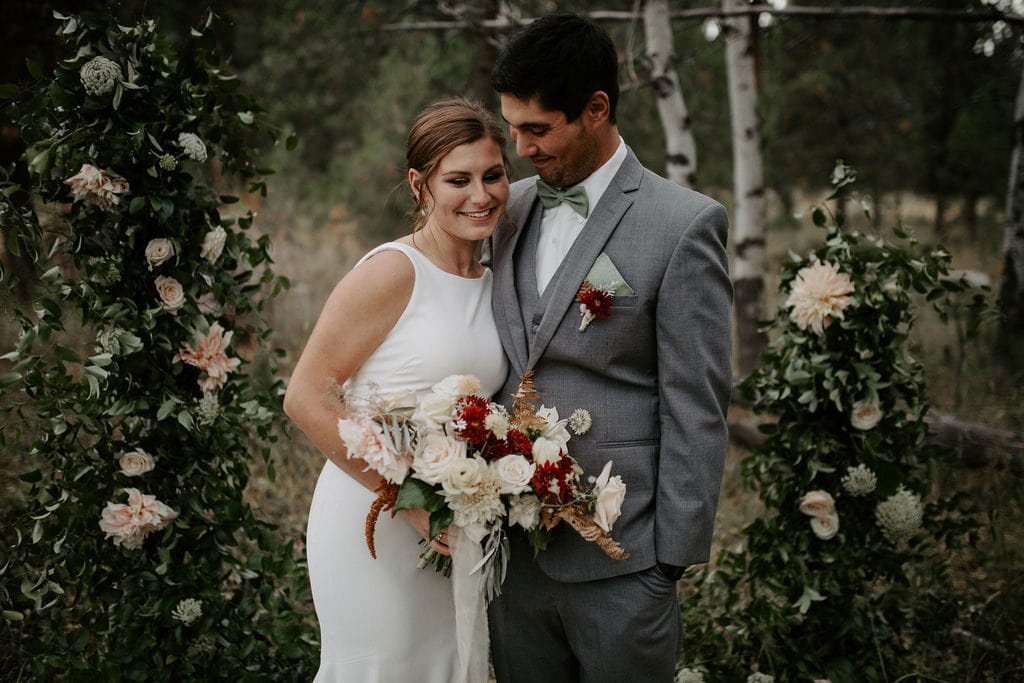 Depending on the season, your florist may want to consider some different options. Staying flexible throughout the consultation process is important! If your florist knows your financial boundaries, your floral focus, and your colors and styles, they can easily suggest blooms and designs that are within your budget.
Especially when thinking about using specific blooms, knowing that depending on the season, what you want specifically may not be available is really important. Having an August wedding? Perhaps you really want your florist to use peonies in the designs for your big day. While that won't be possible since peonies aren't in bloom during that time, your florist may instead suggest garden roses which are in bloom and create a similar romantic, petal-upon-petal look.
Whether a wedding budget, floral budget, or your personal budget, staying flexible and rolling with the punches will give you the freedom of knowing that your floral dream can be achieved.
Bring Inspiration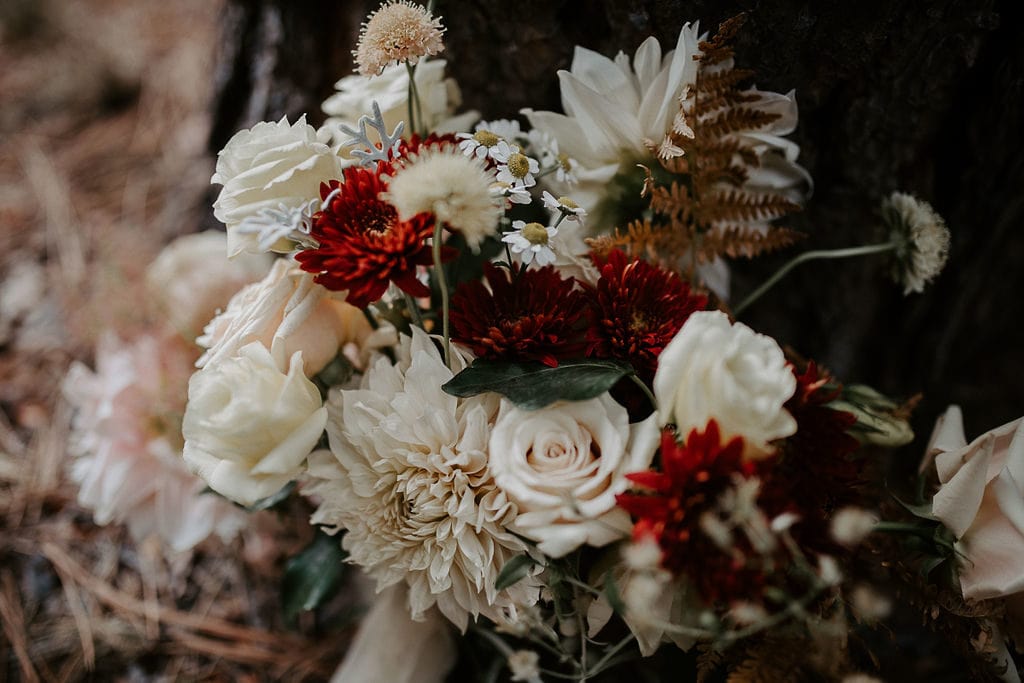 Your wedding flower inspiration can be such a vital piece of your floral budget. Be sure that your #FlowerInspo is relevant to the styles that you want and achievable within your financial boundary. Of course, your florist may be able to work some flower magic and create something stunning for a lower price point, but you should also look at designs that fit within a similar budget.
Always look at examples of the florist's work and keep track of designs that you love by creating a pinterest board. And don't be afraid to ask questions! Your florist wants to bring your vision to life and your floral inspiration coupled with your floral budget will serve as the guide to your dream wedding.
---
Are you planning a 2020 wedding? We still have spaces available! Get in touch with us about your big day!
All photos by Ashley Rhian Photography. See more in the Woodsy Dream Wedding gallery.