DIY Community Floral Workshops
We firmly believe that floral design can become a mindful creative practice. Our DIY Community Floral Workshops invite people to come together for evenings of making with intention. Throughout each workshop, expect time to reflect and ground yourself, as well as the freedom to make something wholly unique. In order to prepare each attendee for making a floral creation, every workshop features a live demo, time for questions, and one-on-one help.
At the end of each workshop, attendees always take home a handmade creation featuring only the best materials the season has to offer. During the fall and winter, our wildly-harvested evergreens and beautifully dried flora and foliage make their way to the gathering space for our wreath and garland workshops. Past workshops have included flower crowns, succulent centerpieces and fresh apple blossom arrangements.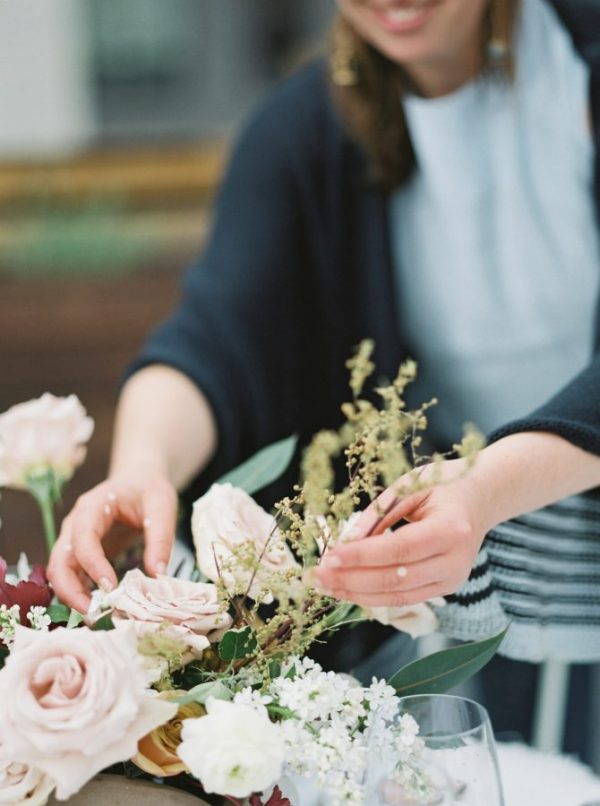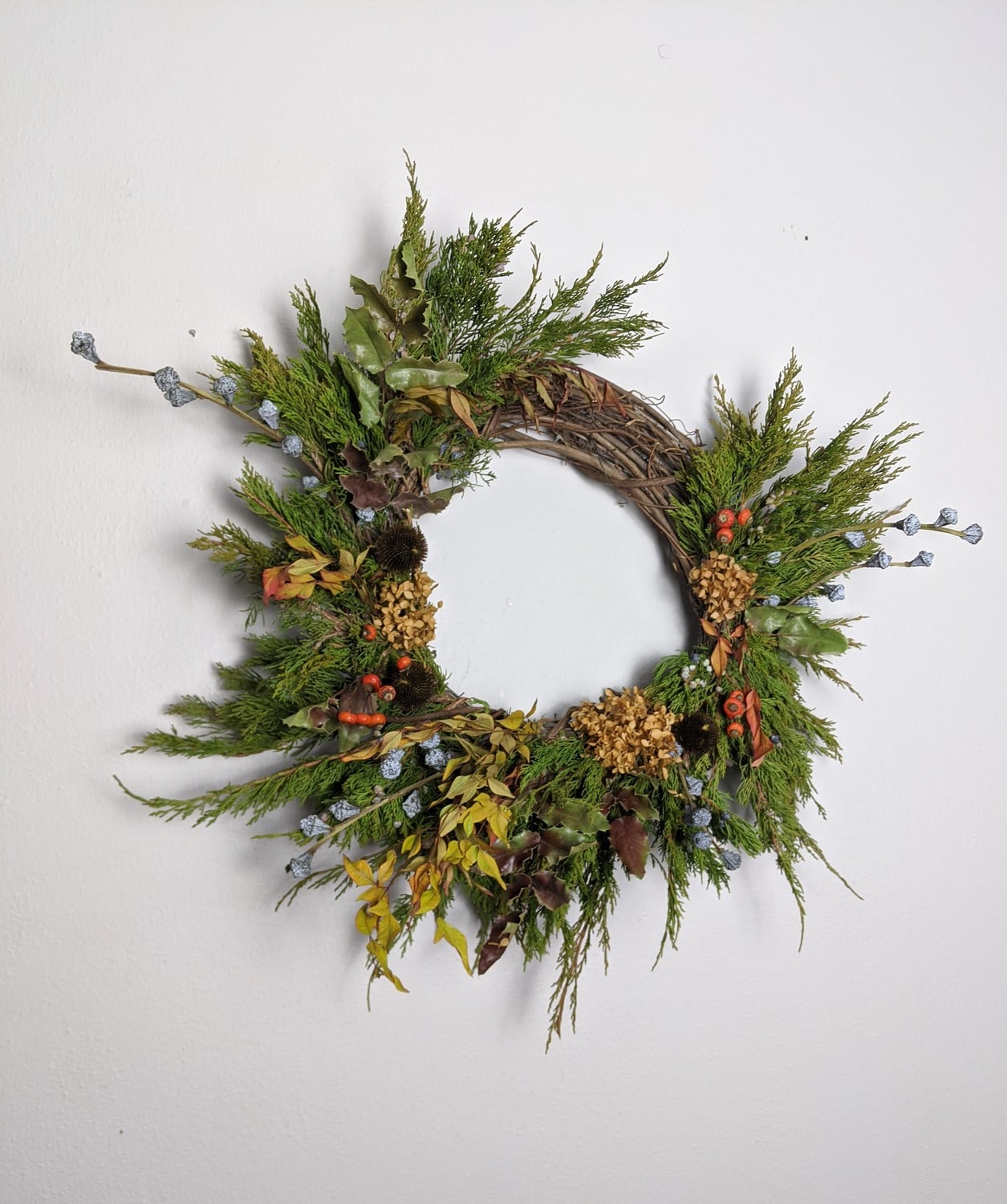 Why Take A Floristry Course?
Each of our workshops are tailored toward a specific design and season. In the fall and winter, we love hosting harvest wreath workshops and celebrating the more festive times of year with holiday garlands and new years intention wreaths. We've also held floral workshops on flower crowns, centerpiece arrangements, and bouquets. During these workshops, attendees can expect to be trained in a specific floral design method, while provided with instruction that allows them to make a personalized and uniquely beautiful design. We cover how to design specific flower arrangements with the most environmentally friendly practices and sustainable materials available at that time of year.
Melissa's wealth of design savvy and shared knowledge on the language and meaning of the flowers makes these workshops particularly memorable. Our goal is that floristry course participants leave with the confidence to continue creating well beyond our workshop. Often workshop participants send us photos of their future creations and report back about how they have connected with a specific flower and it's meaning in their everyday wellness routines. Our attendees walk away not only knowing how to create something beautiful but also able to incorporate the meaning and use of flowers into their creations and self-care practices. We hope you will treat yourselves to a workshop in the future and join our evolving floral design community!
In addition to design and DIY workshops, we also host team-building that focuses on strengthening community dynamics through making and the language of flowers. We love to work with small businesses in Western Montana in creating a program that works for their workplace and employees.