Season of Change
Something about fall brings such a powerful energy, one that allows us to seek change, to meditate on gratitude and fullness. It's the same beauty that changes the colors of leaves and allows us to look inward and lean into the newness and thankfulness for our own life. As we approach winter solstice and autumn comes to a close, we'd like to look back and reflect on some of our favorite fall wedding flowers.
We love the golden and rusty hues that autumn brings; working with those colors feels so grounding, and in Montana autumn is absolutely stunning. For our look back on the past season, we've chosen three weddings we think really speak to the beauty and magic of the season. Each of them have their own unique style, but still reflect the autumn season.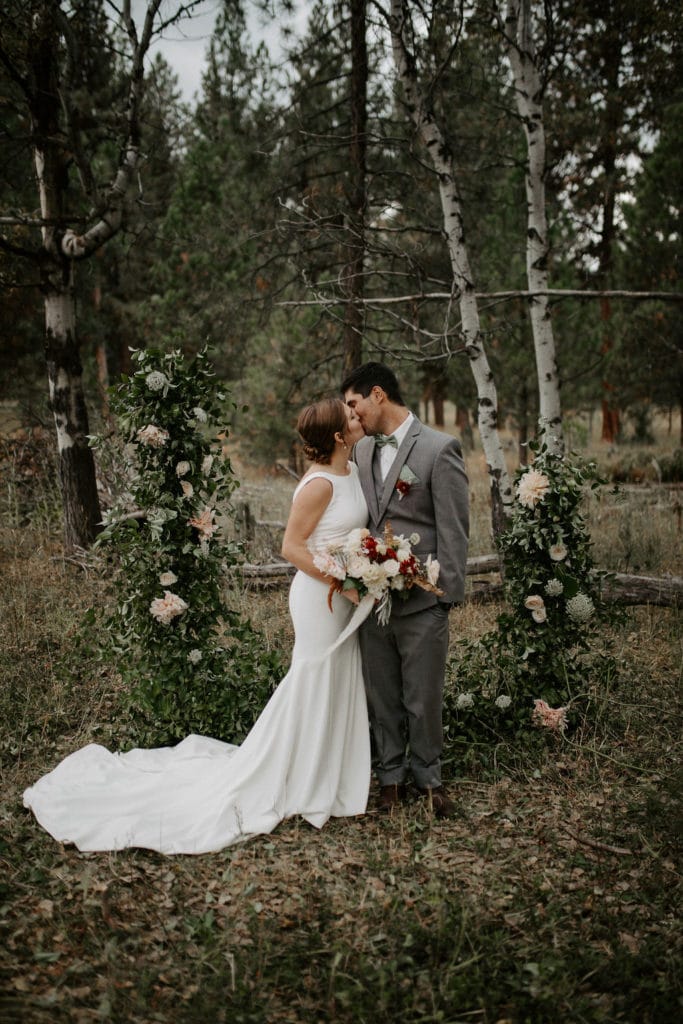 Imagine a late September day wandering in the woods, leaves and branches crunching underfoot. The canopy hangs overhead, breezes intermittently rustling the branches. You're here with your person, celebrating your love and commitment to one another.
This wedding, in Lubrecht Experimental Forest, stole our hearts with its lovely soft peaches and creamy whites. The bright, bold pops of red added a wonderful accent to this softness. These pops of color against a soft, neutral palette were definitely a trend throughout the fall wedding season. The bride valued local and sustainable florals and asked if we could incorporate dried flowers into the designs. Even in the photos, the soft roses next to dried textural flowers add such a dimension to the design. These colors seemed to have naturally evolved from the muted, classic tones popular during the summer season, with the pop of red reminiscent of autumn jewel tones.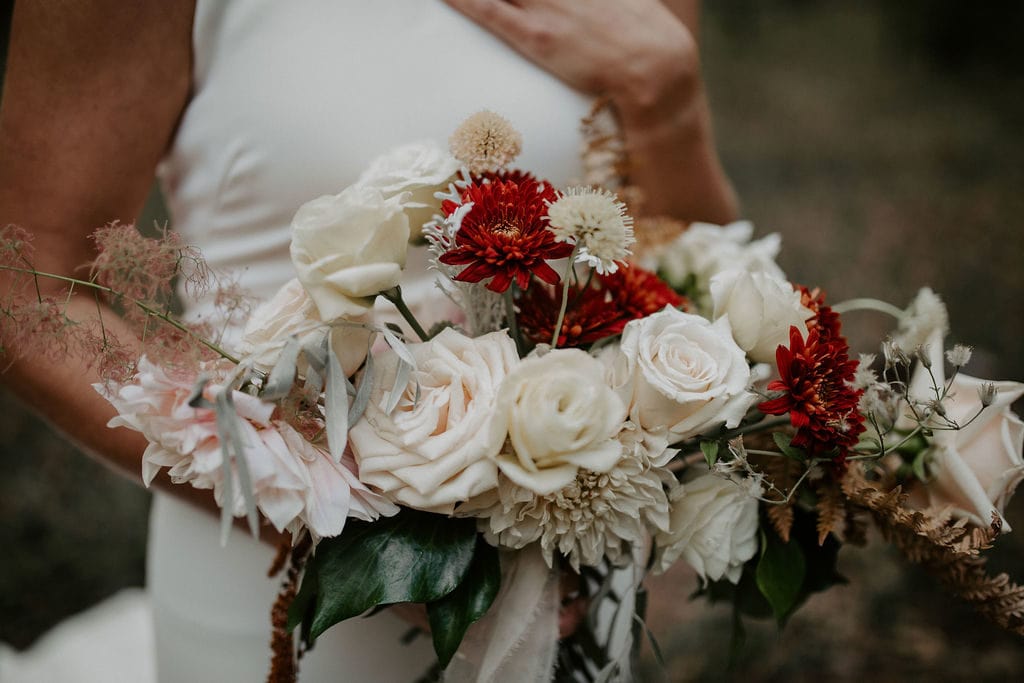 As autumn is the season of abundance, we found that many brides chose fuller bouquets and flower decor. Peter and Lauren's wedding was no exception. We loved working on Lauren's beautifully full bouquet, and can we just talk about that arch? What a treat building an invisible arch amongst a grove of aspen trees. These designs felt alive and wild.
Photos by Ashley Rhian Photography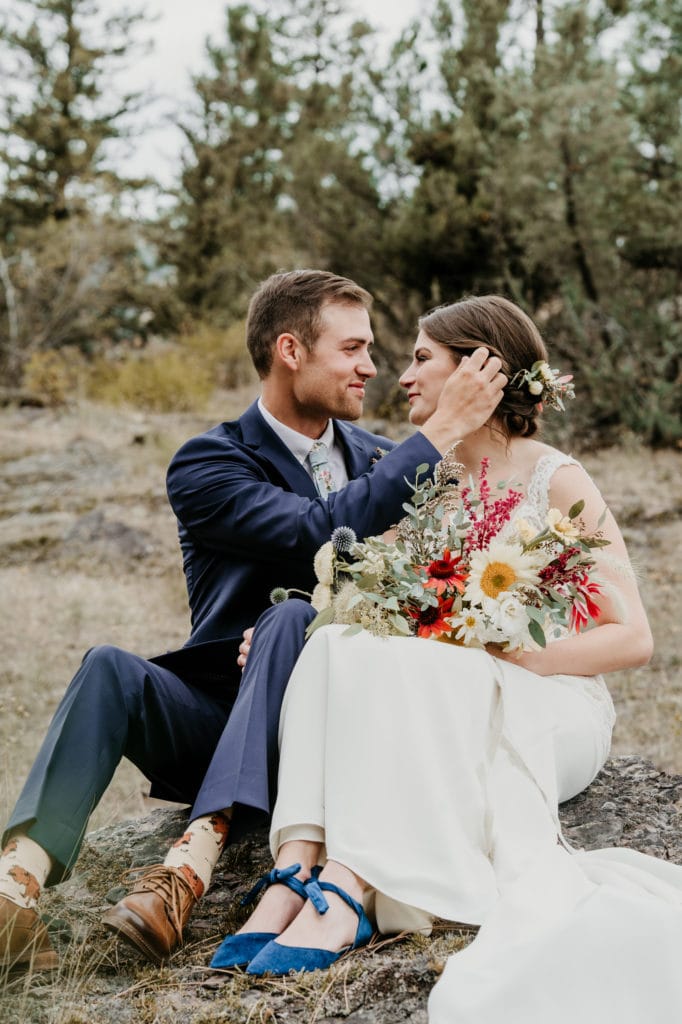 Something old, something new, something borrowed, something blue… We arrived at White Raven for Lauren and Ethan's wedding Lauren and Ethan's wedding took this old adage to heart with their feature of blue throughout their wedding. Among the wonder-inciting scenery of Alberton's White Raven, the colors of harvest came to life alongside the vibrancy of blue and autumnal red hues. We loved seeing how the delicacy of early September met with the fullness of late autumn in this wedding.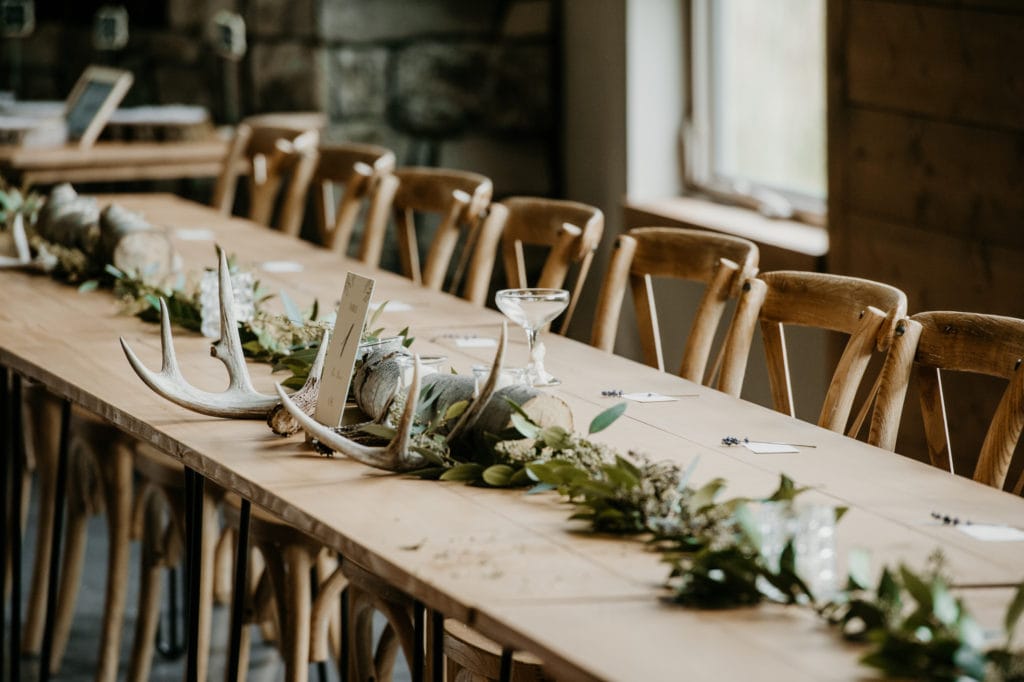 Since their wedding was in early September, we really were able to feel the seasonal transition in many of the designs, especially in the beautiful eucalyptus and nagi foliage table decor. We think that this wedding really speaks to how summer turns to fall, how green turns to gold. In the lovely photos, this contrast becomes apparent. Autumn wedding flowers are all about embracing and blending the seasons. Again, Lauren opted for a fuller, more wild bouquet which truly encompasses the abundance of fall.
Photos by Honeybee Weddings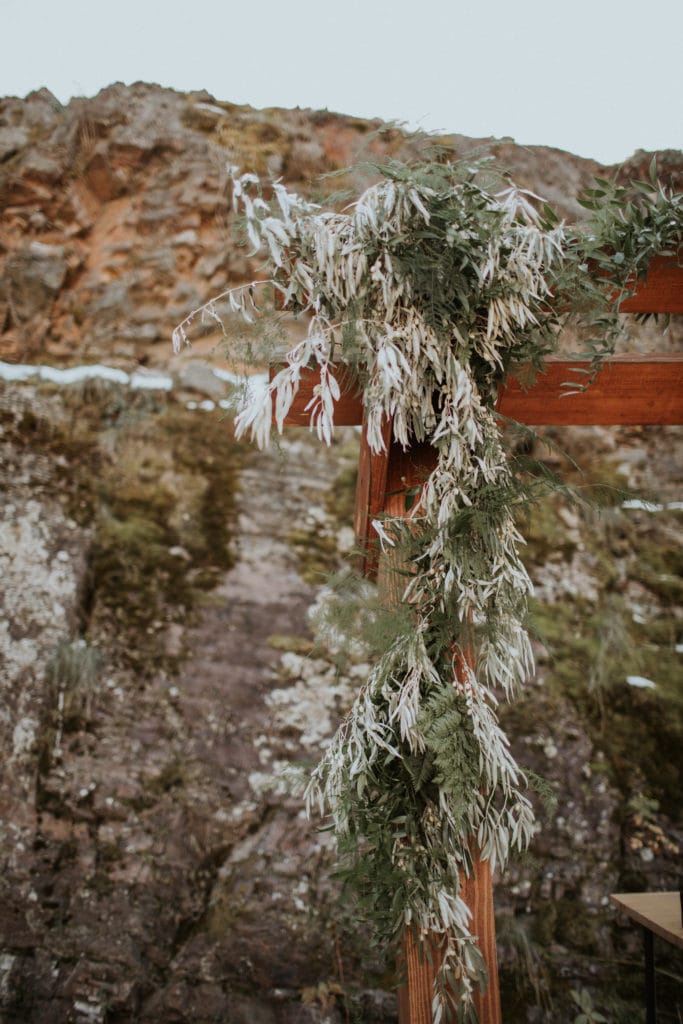 Autumn Sunset
The sun had begun to set by the time we finished setting the scene for Taylor and Taylor's mid-October wedding. We found ourselves amidst olive greens, rich reds, as well as the crisp gold that gives fall its distinctive feel. These colors truly represent the stages of autumn, from its beginnings in late summer to the striking reds of the holiday season.
We loved working with the greenery in this wedding, because it plays such an important part in bringing together the more delicate cream and burnt orange tones with the richness of the burgundy. Just like the previous two weddings, Taylor and Taylor leaned into the fullness and abundance of autumn, as well as a distinct wild quality that really came through in the design of their wedding arch.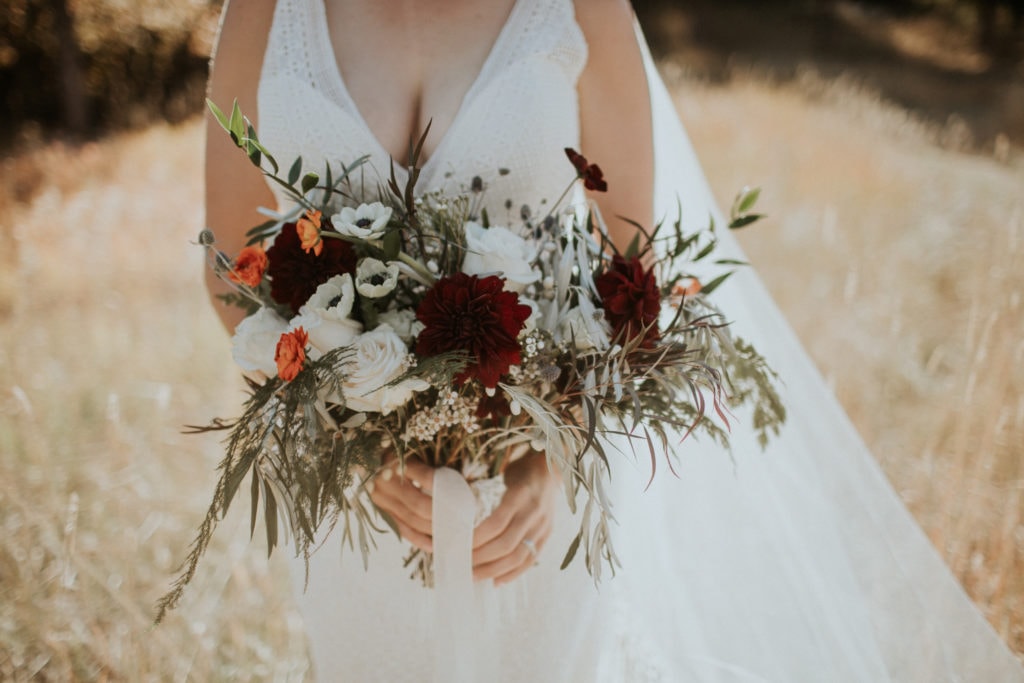 Photos by Jacilyn M Photography
2019 Fall Wedding Flowers Recap: Full, Vibrant, and Wild
Each of the weddings, while they maintained their own personal style, leaned into the abundance and fullness of fall. We loved working with muted greenery that truly highlighted each couple's choice in a pop of color.
Now, as we transition into winter, we find ourselves working with a lot of dried flowers, as well as winter greenery. Our favorite at the moment might be cedar, for both its beauty and its role in meditation.
---
Planning a 2020 wedding? We still have spots available. Send us an email to set-up your free floral consultation HERE.