Natural, Symbolic Floral Design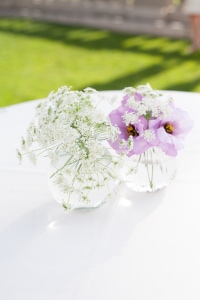 By choosing Earth Within Flowers, you will receive  creatively designed, fresh arrangements that suit your style and compliment and support the natural environment.
Melissa, the owner, infuses her knowledge of ethnobotany and herbalism into her arrangements as she believes in bringing back the cultural significance of floral design. We celebrate and share the language and healing benefits of flowers through our weekly arrangements and offer the community diverse educational workshops. We love when our brides wish to share the symbolic meaning of the flowers with their bridesmaids or guests. To view Melissa's past wedding creations please visit the portfolio.
Earth Within Flowers strongly believes in supporting local and organic floriculture by sourcing blooms from domestic and local farmers. A few of our favorite local Montana farmers include Harts Gardens, White Willow Farms, Killing Frost Farm, and Mighty Fine Farm. We also grow our own flowers in our cutting garden.
Our environmental commitment:
Source seasonal blooms from local and domestic farmers
Compost all flower waster during the design process
Offer re-usable vase options for rental if desired
Ethically harvest foliage from the natural environment
Express the Language of Flowers, sharing the symbolism and healing benefits of the blooms
Source supplies from local resources
About Flower Justice:
We love seasonal, local flowers not only because they represent the beauty of the present environment but they also tackle issues of social and environmental justice, one bud at a time. It is not surprising that today; over 80% of the blooms sold in the United States are imported from Ecuador and Columbia. They are produced where farm workers are often undervalued, overworked and exposed to toxic chemicals.  If you are interested in learning more on the subject I encourage you to visit the Fairness in Flowers Toolkit.