Winter Wreaths- Part 1
Winter wreath's don't have to be overly complicated or expensive! Materials can be easily found within your yard, alleyway or in natural public spaces. Remember to use etiquette when harvesting and always ask the landowner if you wish to harvest on public property. Chances are they will gladly take you up on it as a lot of the materials mentioned are often overgrown and plentiful.
Below we reveal 5  winter wreath materials that you can harvest from the outdoors after the frost has settled in.
Blue Spruce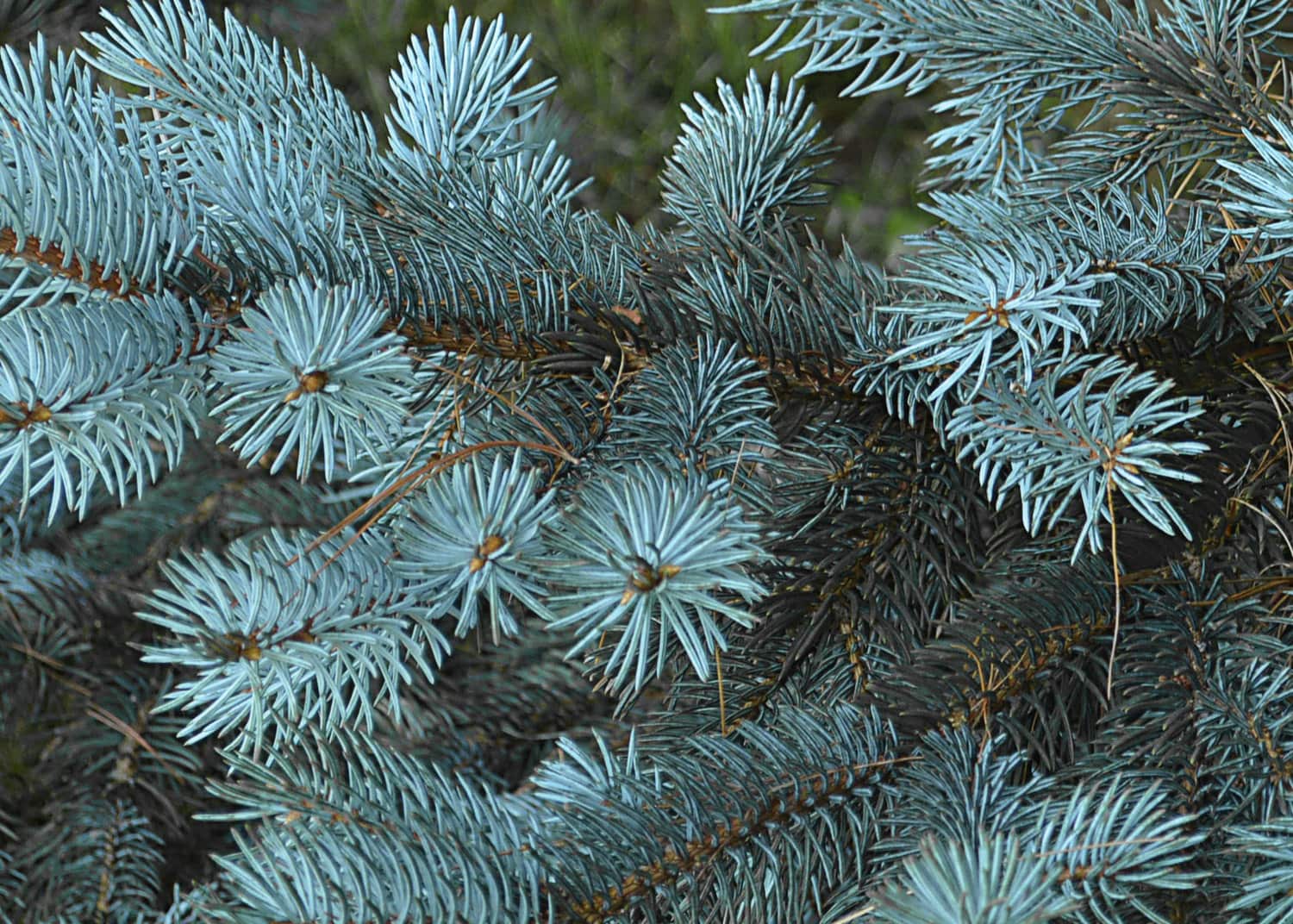 Blue spruce is everywhere in Missoula! It is usually found on city blocks, pouring into alleyways and its very likely that you or your next door neighbor have one in the yard. They are often over grown and need a trim. Be sure to give the branches a clean cut at the node of another growth to prevent disease and cut evenly around the tree. Blue Spruce make a lovely textural addition to winter wreaths and symbolizes pure intentions.
2. Juniper Berries 
Juniper berries are such a treat to work with. These branches are found in shades of light blue to dark blue berries on a lovely evergreen sprig. They add body to your winter wreath and come in a variety of shapes. They are sturdy yet have some bend to them. Native Juniper Berry trees are not as common in Missoula, yet their smaller bush like sister is commonly used as an ornamental in gardens and landscapes. They grow in abundance in Butte, Anaconda and Bozeman and can be well worth the trip. Juniper Berries are used medicinally as a kidney cleanser and made into a lovely digestive bitter. They symbolize health and wellbeing.
3. Alder Berries

Alder berries have the perfect color for preparing for the holiday season. They can be mixed into an autumnal wreath or used in a more festive winter wreath. The best time to harvest alder berries is before the first frost. The berries will keep their plump shape. You can harvest berries after the frost as well but they will have more of a pruned look such as the image above. Alder berry branches are sturdy and the berries rarely fall off.  Alder berry trees (Rowan trees) were traditionally used to make magic wands by the celtics and symbolism positivity.
4. Native and Ornamental Grasses 
Grasses are abundant here in Montana. You can easily find native grasses in public spaces with neat textural elements. You may have a nice ornamental grass in your yard that needs to be trimmed and put to bed for winter time.
5. Dried Yarrow Frames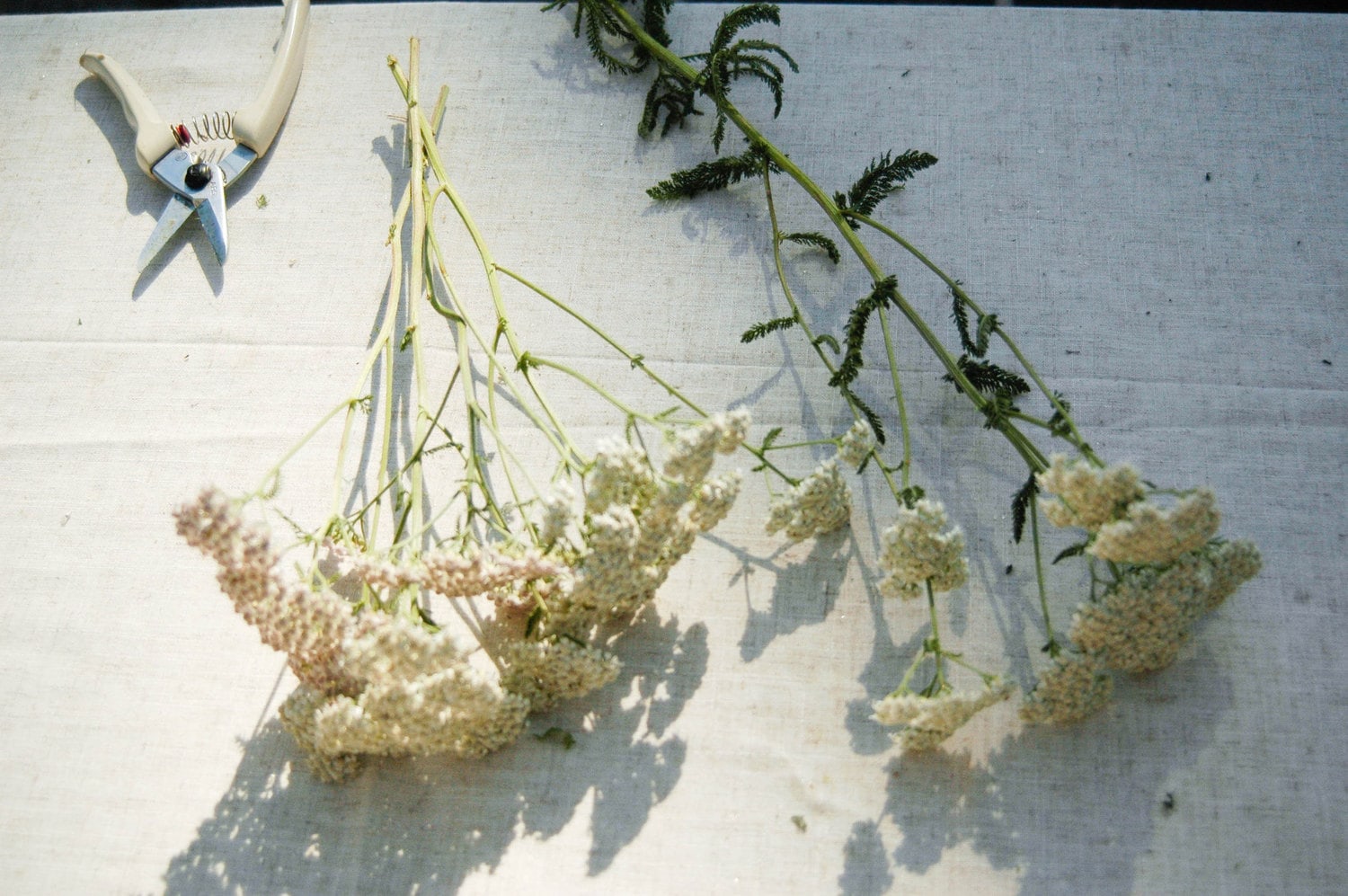 Yarrow is one of our all time favorite plants. It is beautiful fresh and dried. You can find it after the winter frost in dry grasslands. It has a golden yellow dried frame. Yarrow is used medicinally as an antimicrobial and symbolizes courage.
Stayed tuned for our next blog post on how to make a wreath frame out of locally harvested natural materials.
If you'd like to be inspired by our designs. Come see our wreaths in person at the Caffe Dolce Bizarre this Sunday November 18th from 5-9pm. We will have exclusive offers on our wreaths, succulent centerpiece arrangements, floral ornaments and other goodies!