We are in the height of flower season here in Missoula, MT. Its incredible how many varieties of cut flowers we have to choose from.
What better time than to meet our local Montana Flower Farmers:
Our Local Montana Flower Farmers-
1- Crescent Ridge Farm
Crescent Ridge Farm is located in the heart of the Clark Fork River Valley in Alberton, Montana. They specialize in U-pick, bulk bucket flowers for events and edible flowers for restaurants across the valley. They grow unique varieties such as sweet peas, astillbe, snap dragons and dahlias.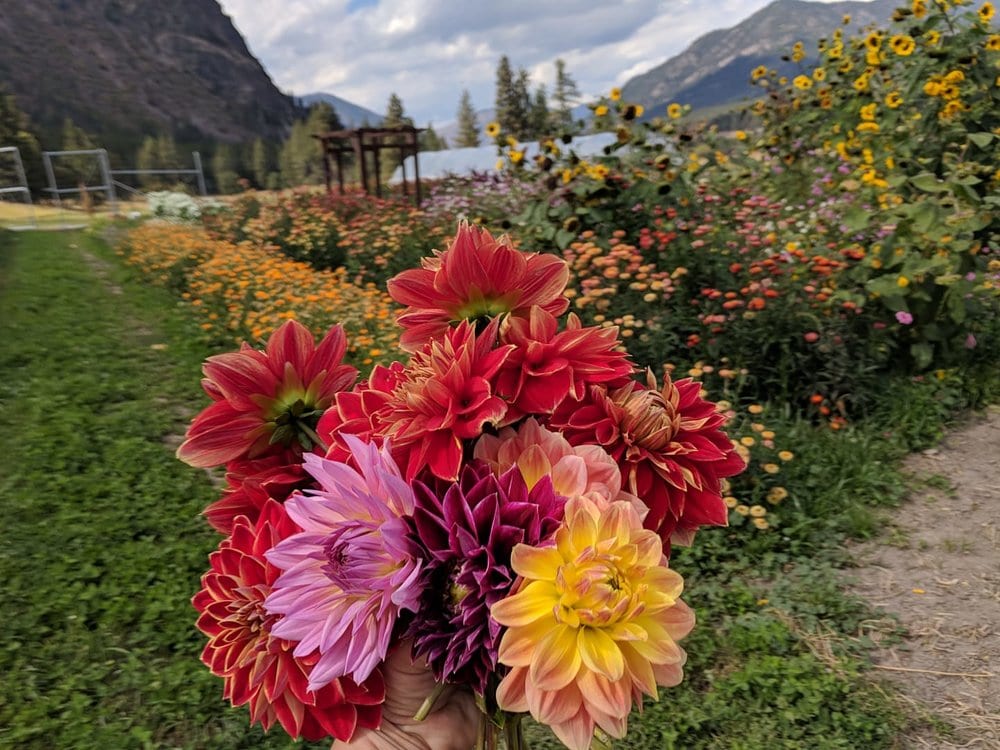 2- Mighty Fine Farm
Mighty Fine Farm is a family run flower farm located in Missoula, Montana. Kathy is a part of the West Side Wholesale Flower market that serves Missoula florists with fresh organic blooms from May- October. She offers a community flower CSA share, bulk flowers for weddings and events and designs a few weddings per year herself!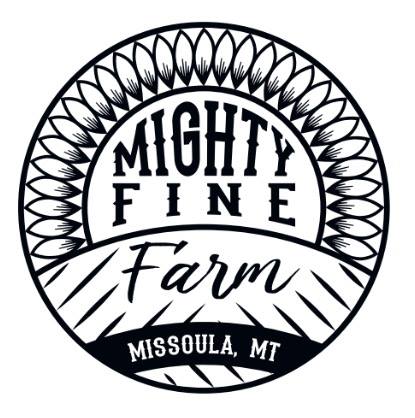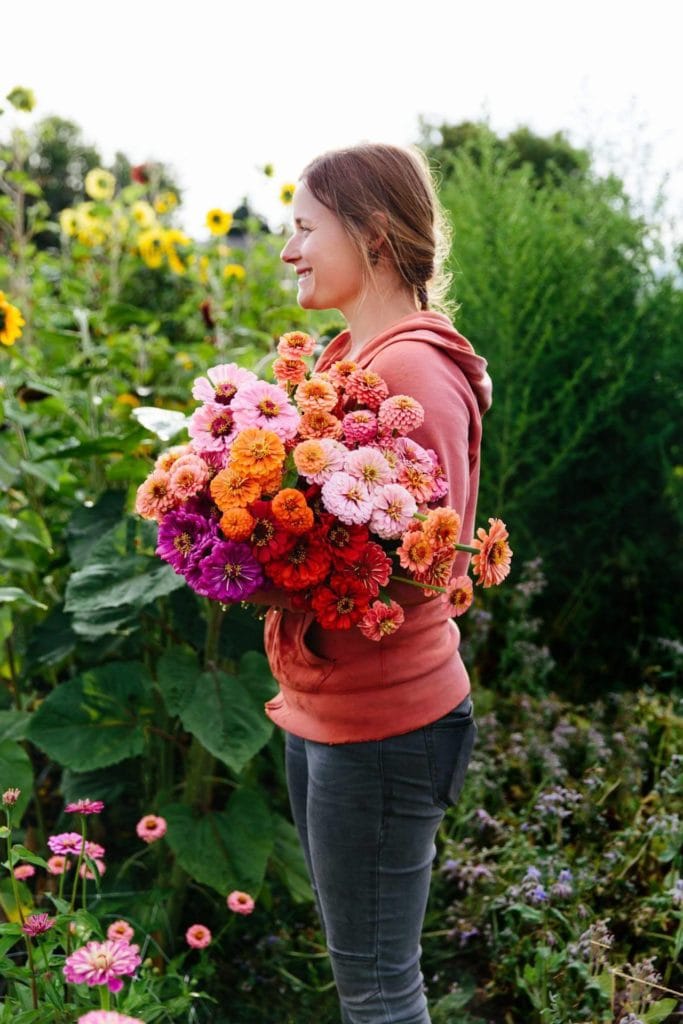 3- Killing Frost Farm
Killing Frost Farm is located in the Potomac Valley near Missoula, Montana. Carly and Jamie founded the Westside Growers Market and have been an integral part in connecting local florists to local farmers. They offer wholesale flowers to florists across the state. Carly teaches at slowflower.com workshops across the country and is an advocate for creative woodland style arrangements.