After much anticipation, the leaves have changed their color, the air smells of maple and harvested sweet corn; and people cozy up with jackets and scarves. It must be fall. Every year, fall brings new reflections, as we remember those past and give thanks for the year that we've had. A neighbor adorns their house with a scarecrows and harvest wreath to celebrate the season. Though the act of hanging a wreath on the front door often takes place without second thought, there is so much meaning behind that decor.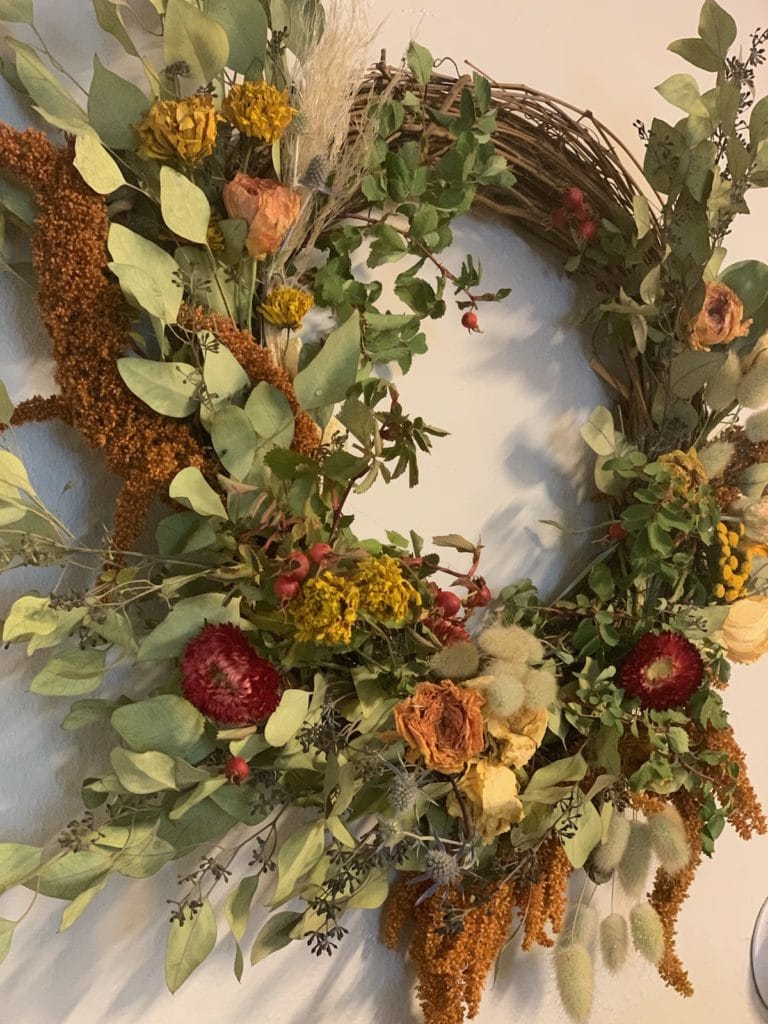 Wholeness and Unity
The circular shape of the harvest wreath represents wholeness and unity. When looking at the wreath, there is no beginning or no end. Each piece and design element intimately connected to one another.
Hanging a wreath on the front door each year celebrates the unity of each of the seasons coming together. The season of fall invites focus on transition, which is significant when considering how we move cyclicly throughout the year.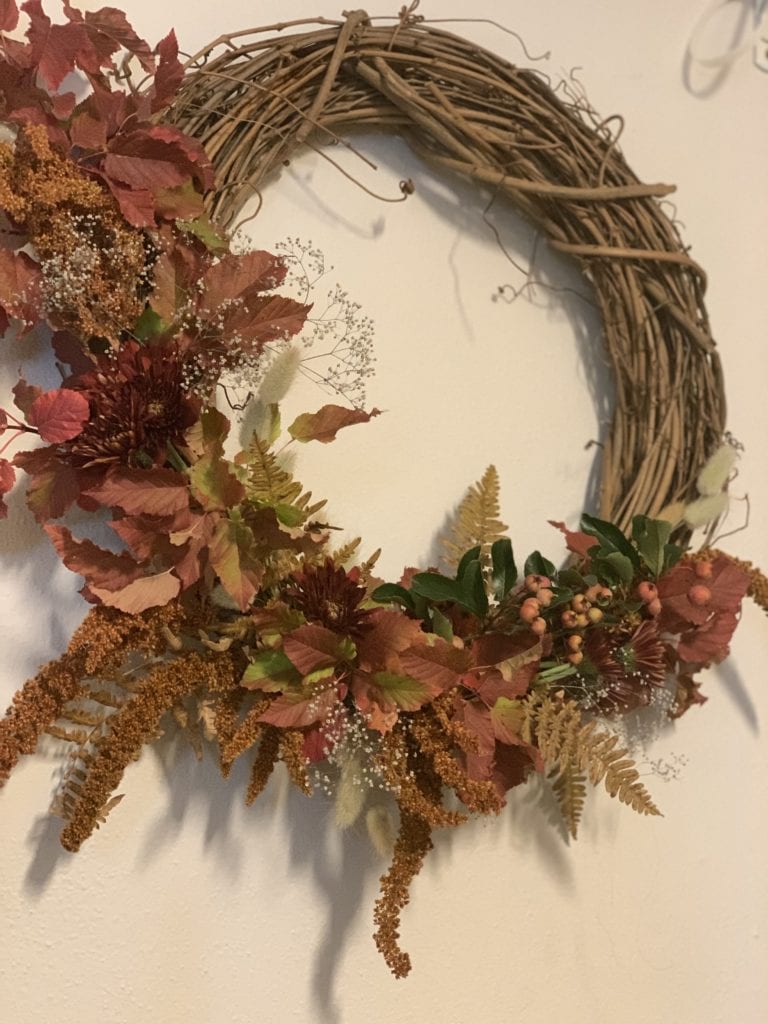 Seasonal Flora and Foliage
We adorn our harvest wreaths with flora and foliage from the past season. This strengthens our connection to the natural world.
The act of "harvesting" for our wreaths allows us also to connect with the different creatures in our area who may be preparing for winter. Experiencing kinship with all living things can help us understand the immense importance of the season. Incorporating feathers, fallen leaves and berries are common.
Reflection and Gratitude
As a transitional season, fall invites us to reflect on the year past and think about how we can give thanks for the abundance of harvest season. Further, the harvest season asks us to reflect on the people we may have lost and the major changes that have taken place in our lives.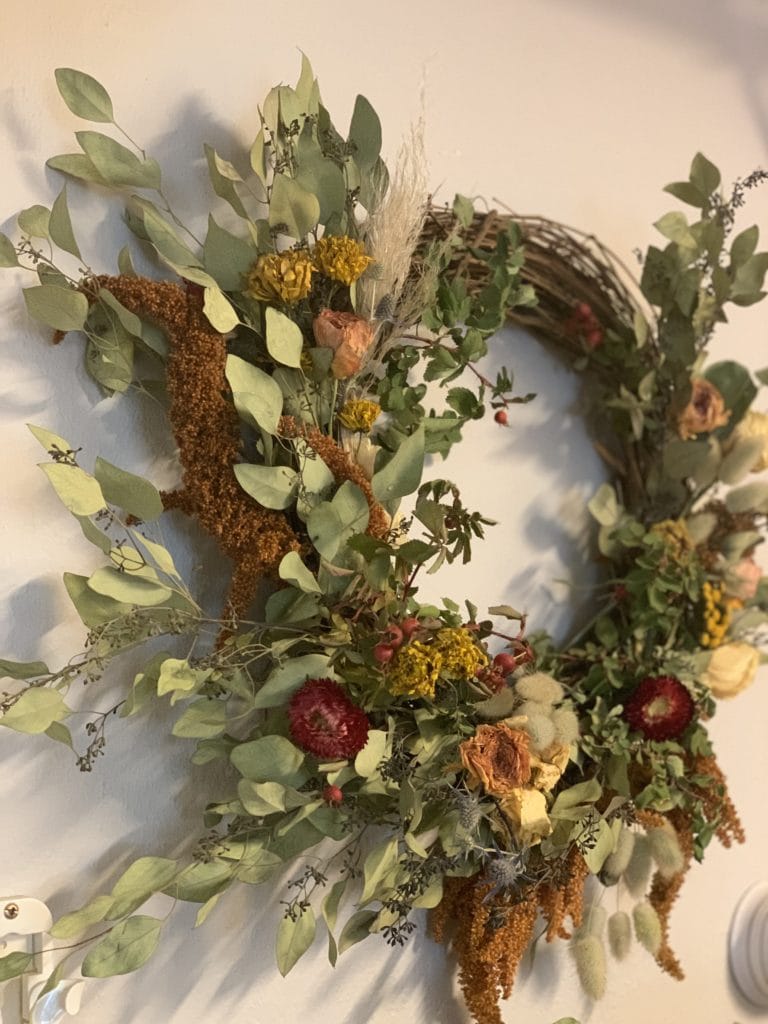 The shorter days lead us into a time of introspection, made more special by outward expressions of reflection and gratitude.
---
Are you interested in making your own harvest wreath? We still have spots available in our two harvest wreath workshops: October 15 and November 12. Click here to find out more information.