It's 2019 and there is a feeling of newness in the air that we are embracing! Currently, we are making plans for our upcoming weddings and getting  inspired! Let's take a look at our favorite trending flower varieties for 2019. Whether you are aiming for classic, rustic, bohemian, modern, or a romantic style of wedding flower decor, we've got the blooms for you. We have conveniently arranged our fave flower trends by season!
Our Favorite Flower Trends- 2019
Spring-
Hellebores- These gorgeous garden blooms come in a variety of colors such as pink, white, green, and yellow and are often variegated or speckled. Hellebores add an unexpected pop and modern flair to any wedding decor.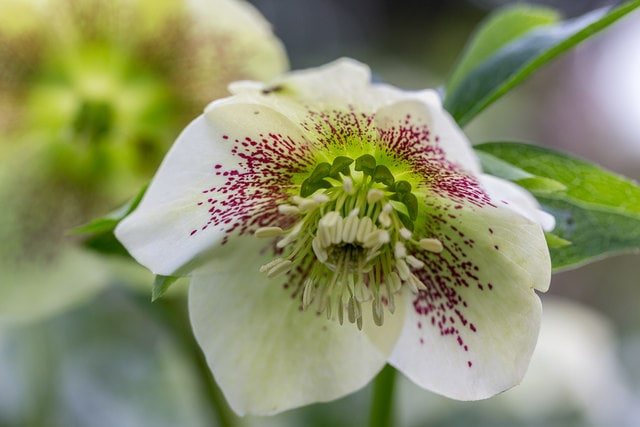 Lilacs- When we think of spring, Lilac is on the forefront of our minds! These lovely flowers add an aromatic and textural element to any spring bouquet. They come in shades of violet, blue, purple, lavender, magenta, pink and white. Lilac adds a romantic and dreamy vibe that is sure to be bewitching.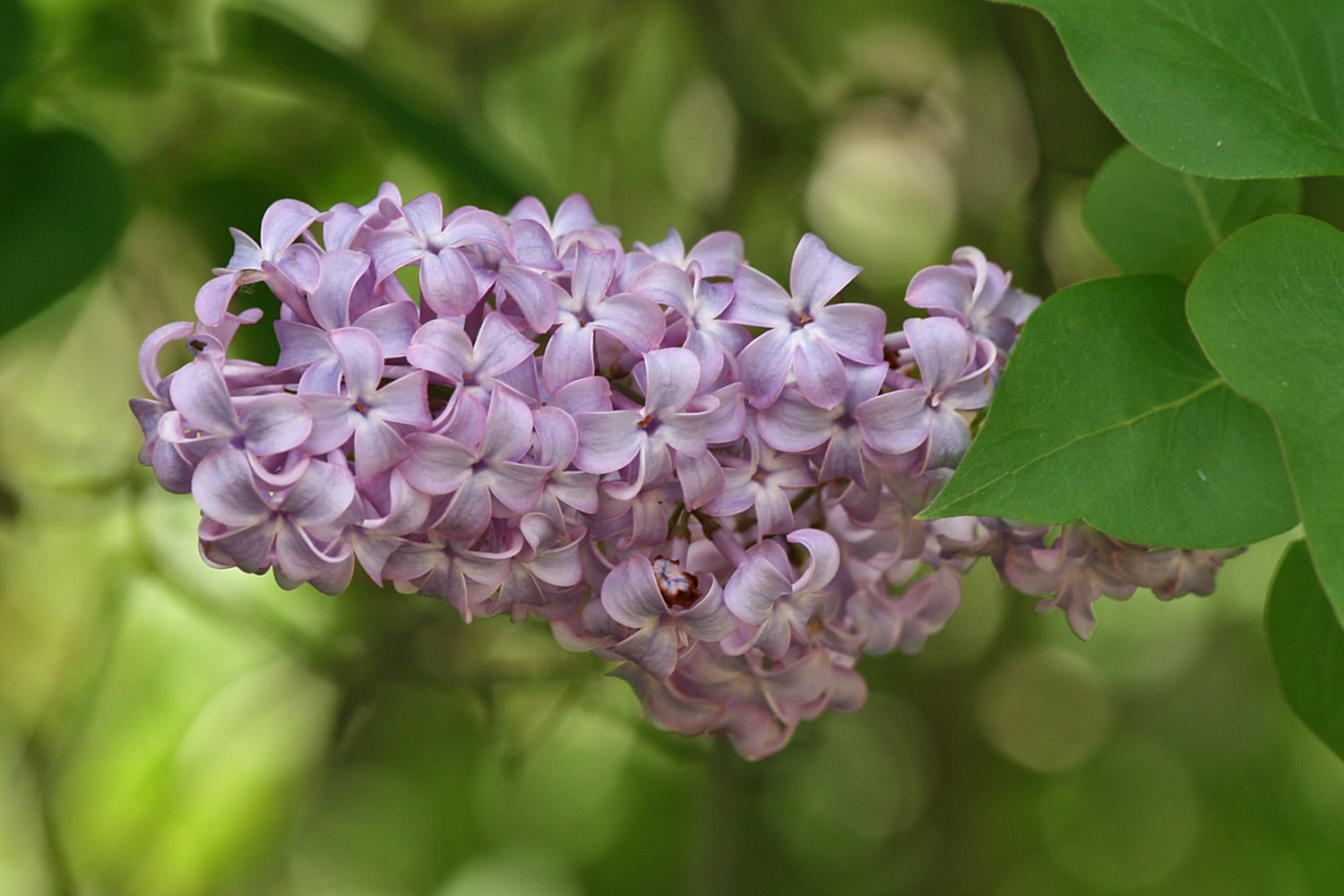 Double Tulips- Holy moly! So, we know that you are familiar with tulips, but have you heard of double tulips? These lush and lavish blooms combine the best of both worlds: they have the freshness of a tulip with fullness of a peony! Let the romance begin!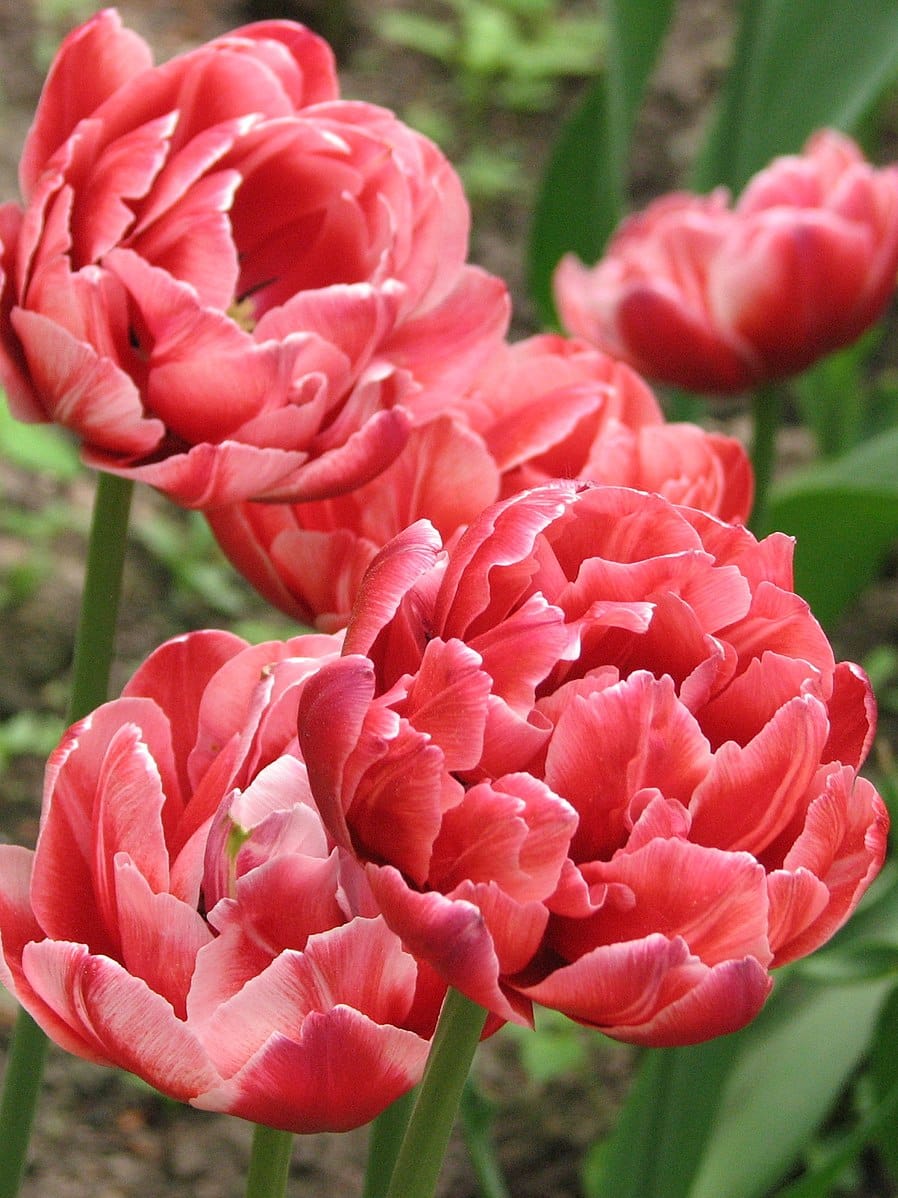 For further inspiration on spring florals, check out our April-May Flowers pinterest board!
Summer-
Sweet Peas- We can't get enough of this fragrant and ruffly flower. These pretty blooms come in shades of white, pink, magenta, peach, red, and blue and add a romantic and textural element to any wedding bouquet!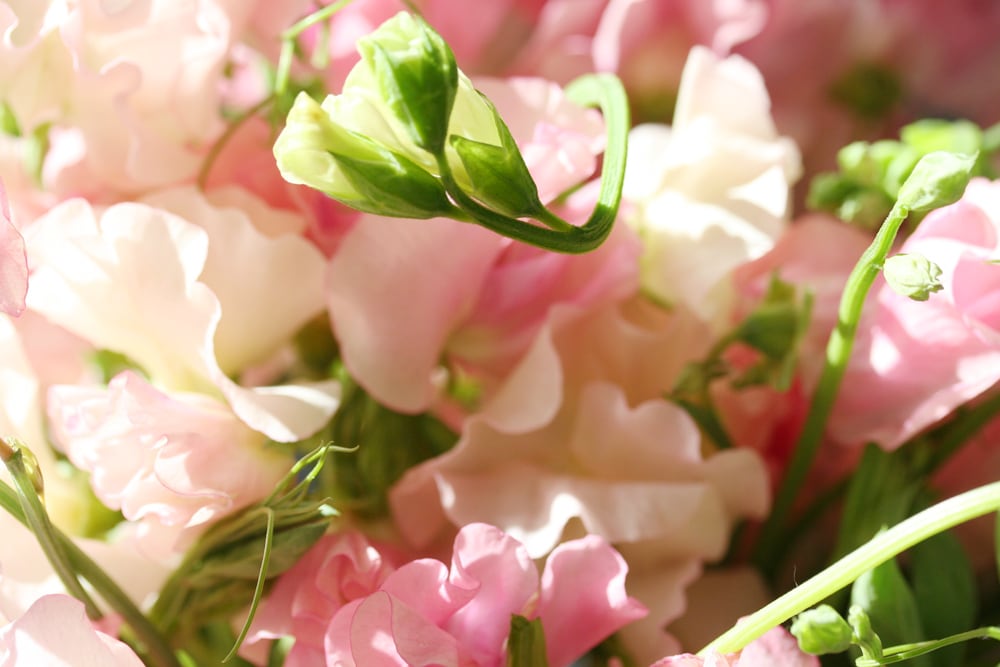 Ranunculus- One of our best-loved. We adore these delicate flowers for their papery petals and extensive variety of shades. Ranunculus come in shades of pink, purple, yellow, red, orange, cream and white. This super versatile flower can be paired with nearly any bloom for a seriously stunning result.
Antique Carnations- We have fallen hard for these vintage blooms. Dusty, subdued, and often more muted in color, antique carnations are a charming and intimate touch to wedding decor.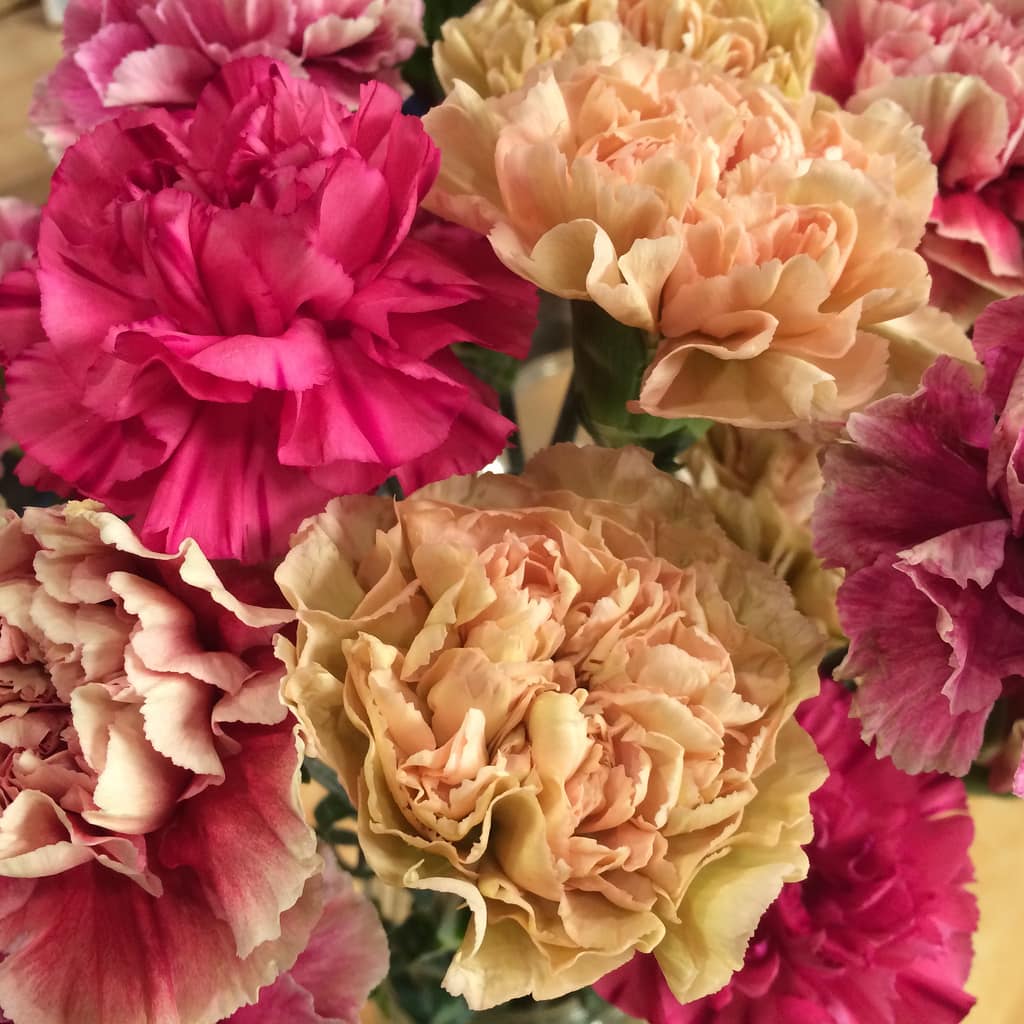 Peruse July Flowers for more summer floral ideas!
Fall-
Zinnia- It doesn't get more delightful than this! This bright and cheery flower is a marvelous addition to any fall wedding. The happy bloom comes in shades of orange, yellow, red, purple, and white. Zinnias are a hearty and inexpensive flower, perfect to pair with more expensive blooms.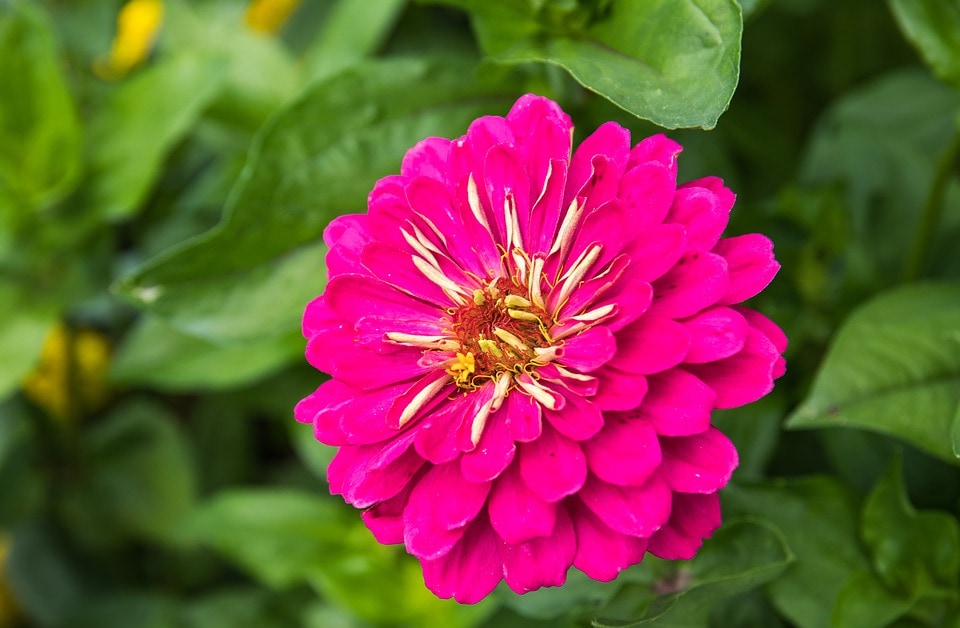 Peach Dahlias- SO dreamy! These sumptuous and romantic blossoms are the perfect focal flower for a fall wedding. The soft peach color is at once elegant and playful. These flowers have our heart!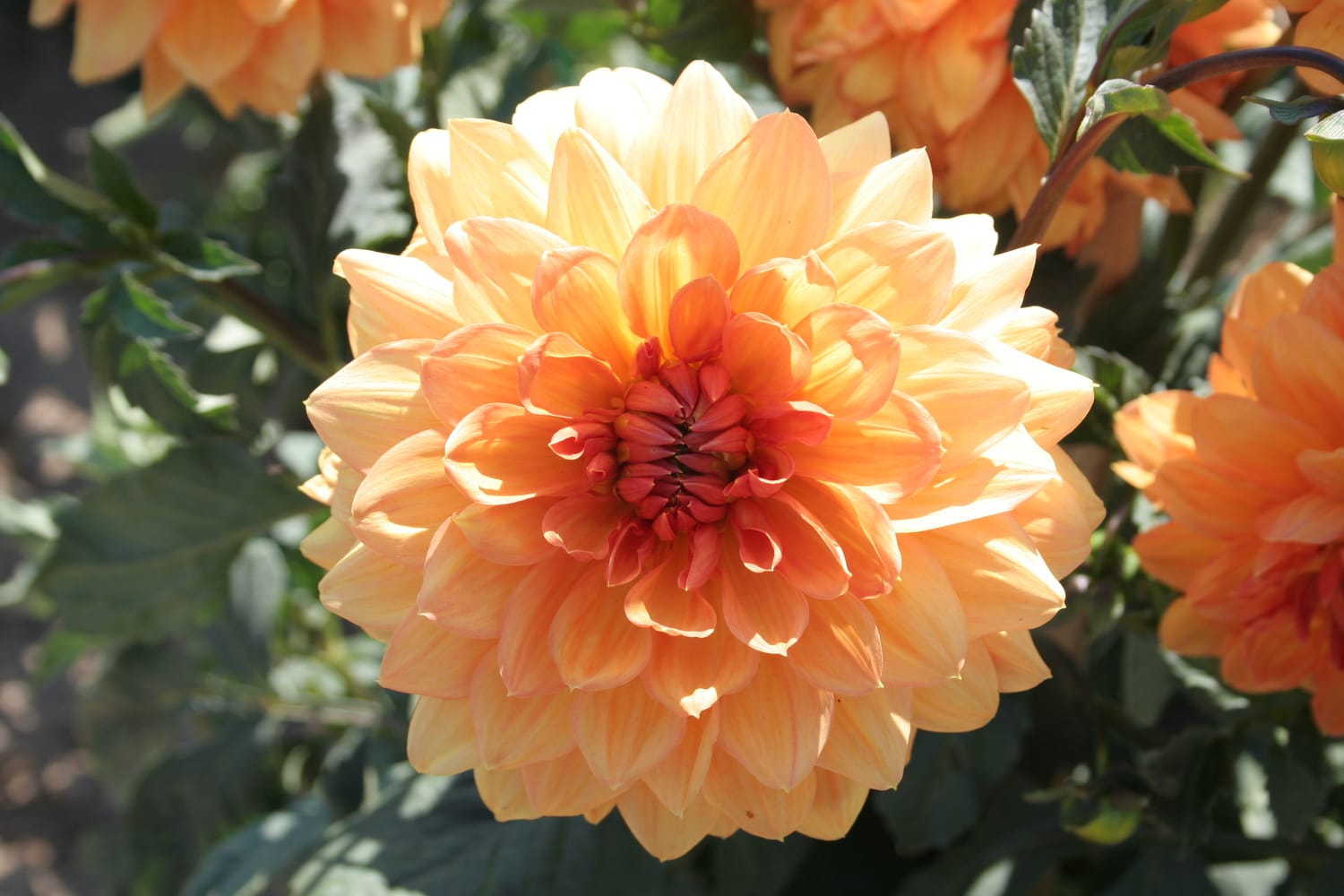 Check out September Flowers for more fall flower suggestions!
Winter-
Dried Florals- Lovely and delicate, dried blooms are an eco-conscious alternative to fresh flowers during the winter months. AND, to top it off, dried florals are far more versatile than you think. They can look as rustic or as fancy as you desire!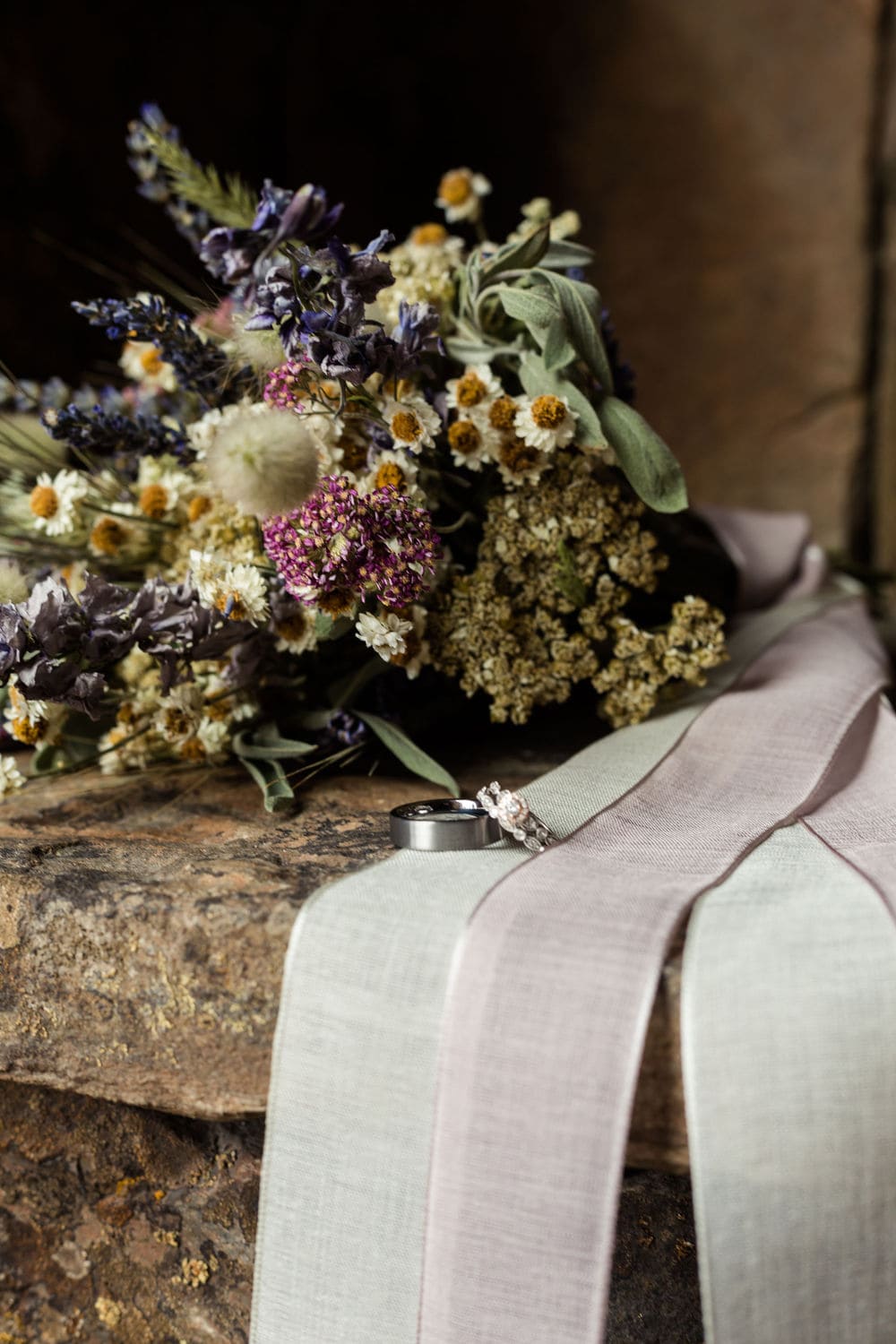 For extra winter flower inspiration, take a look at Dried Florals.
2019 Brides-to-be!
Are you planning a wedding for 2019? We are offering 10% off wedding flowers for 2019 if you reserve your date by January 31st.