Online Floristry Courses
Our upcoming online floristry courses are perfect for the flower hobbyist and professional wanting to take their knowledge of flowers to the next level. Offering everything from bouquet or centerpiece, large scale installations, flower crowns, and color theory to wild foraging and herbal properties of the flowers, we hope to be a resource as you refine your craft.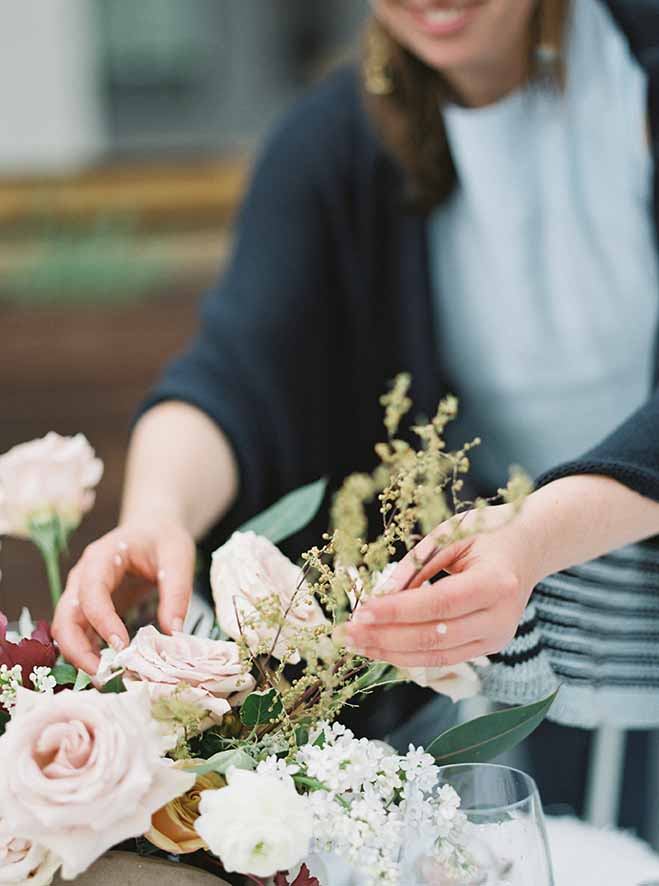 While you can expect to learn how to create the more traditional floral arrangements such as centerpieces and bouquets, Melissa will also provide you with detailed methods on crafting unique creations such as wreaths, springtime apple-blossom centerpieces, succulent arrangements, and flower crowns. Each time tapping into the meaning of the flowers and how they speak to the designs. Our courses are perfect for anyone interested in developing this artistic skill, whether a professional florist or intrigued crafter.
Melissa, owner and lead designer of Earth Within Flowers, deeply loves sharing the meaning, language, and artistic expression of flowers. Backed by her breadth of experience in Western Herbalism, Salish Ethnobotany and M.A. in Plant-based Education from the University of Montana, Melissa offers unparalleled knowledge and wisdom to the world of floral design.
Maybe you're ready to arrange a bouquet at the kitchen table or would love to weave together a wreath directly from your flower garden. Either way, you can expect mindful floristry instruction and to create beautiful things. Our students leave each course grounded in the language of flowers and ready to pursue their unique style in their floral designs.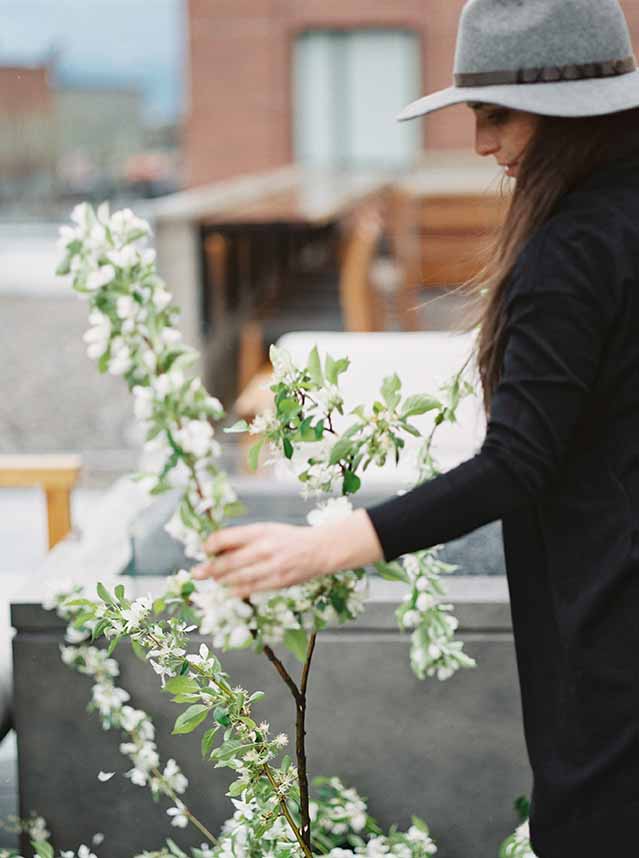 Florist Training
As with any craft, floristry requires commitment to the practice, whether that is perfecting a bridal bouquet or just getting to know the basics. Working through our online courses provides you with the proper training to become a confident florist.
Professional development is a component of our own floristry business that we take very seriously.  Each season we re-invest into business to expand on our design by training with some of the best florists around. Before founding Earth Within Flowers, Melissa apprenticed with Molly Oliver Flowers. To continue to refine our skills, we have taken classes with other florists such as The Wild Blume, Botanique, and Soil and Stem. Every year, we see improvements in our own methods and business practices. Continuing education and training at any level of floristry is important to reach your full potential.
Melissa, owner and lead designer, guides you through the learning process. Her courses are created to empower others, especially women, to harness their creativity while connecting to the magic of local flora. We believe that developing a connection to the natural world opens us to inspiration and creativity. We invite our students to find their own sources of inspiration in their environment from a well-manicured and orderly vegetable garden to an untamed mountain forest.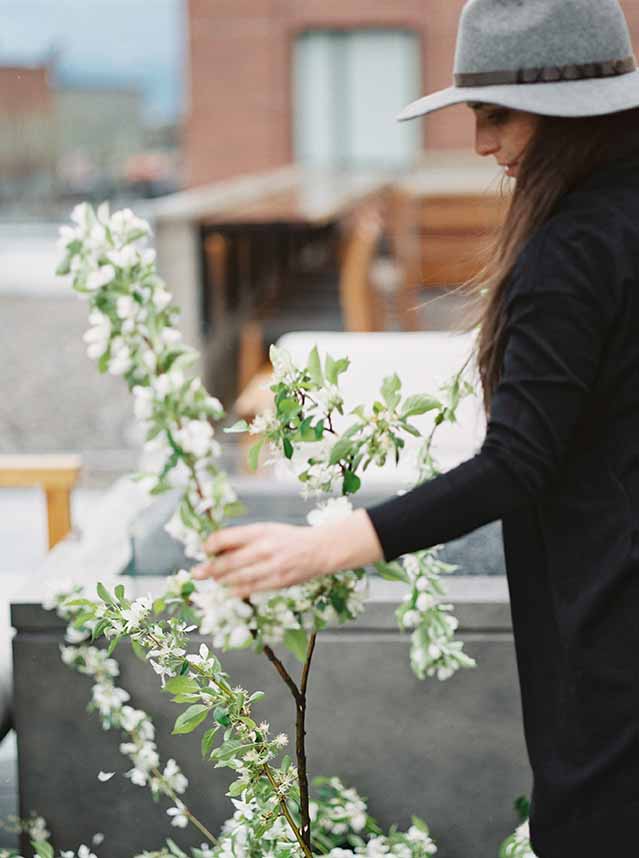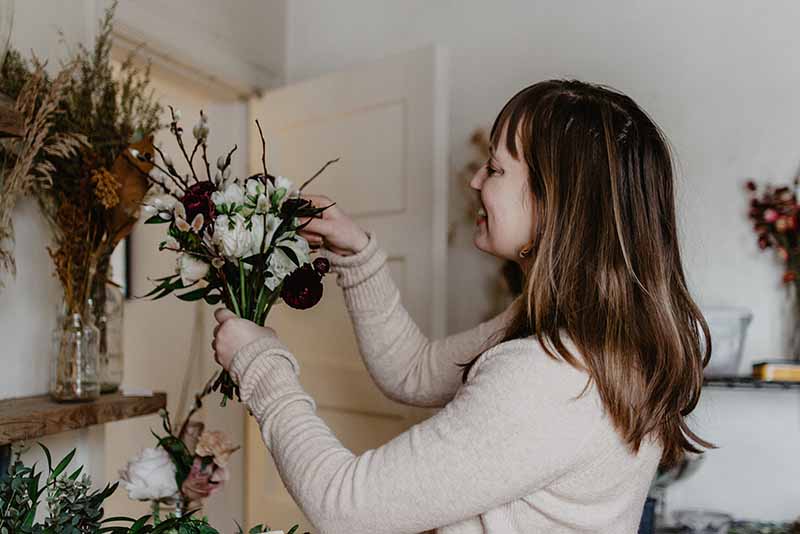 Learn Flower Arranging
Our online courses are here to provide you with step-by-step instruction to answer all of the questions you may find yourself asking when you first learn flower arranging. Our highly informative classes offer specific teaching on a variety of basic arrangements and encourage students to bring their own unique style into their designs when experimenting with new techniques.
Find the perfect greenery to go with that flower you've been eyeing in your garden or put together a lovely centerpiece for the next family get together. Whatever your goal is, you can learn artful flower arranging with our floristry courses.
The Best Floral Design Classes Online
By coming to floral design as a mindful, grounding practice, we offer one of the best floral design classes online. Our unique approach to this art form allows us to lean into our creative energies and express ourselves with the beauty of the natural world. At the start of each class, we invite our students to join us for a guided meditation in order to open creative energies. We aim to help floral designers discover their own unique style through our courses.
Our online floral design classes also impart the wisdom and language of flowers on our students. Understanding the meaning of flowers while working on floral design allows designs to take on another level of personalization and importance. By incorporating different flowers, herbs, and foliage into your designs, you are able to give a deeper message to tell a more intricate story.
A week prior to each of the courses, Melissa will send each student a warm welcome, brief intro to the course, and a materials list. This allows each person the time to purchase or harvest some of their favorite blooms or something they've wanted to work with during the instruction process.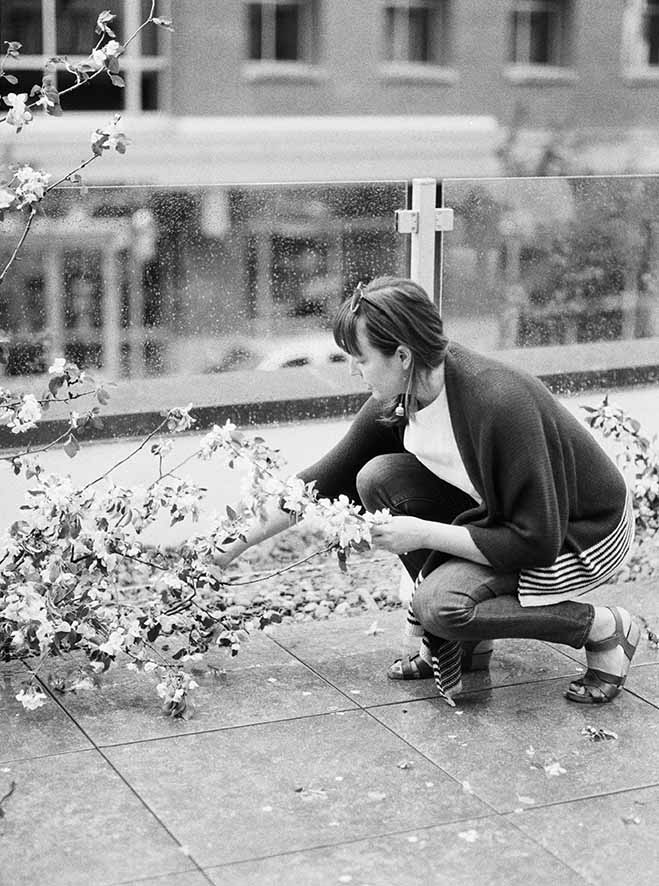 Flower Arrangement Techniques
All of our designs are inspired by the wild, natural beauty of the world around us. This allows us to tap into a textured, poetic style and celebrate local beauty. In our online classes, we use these styles as the basis for the flower arrangement techniques we teach our students. These floristry practices provide aspiring florists with a design base and well-seasoned florists with a chance to expand on their experience.
As with any practice, whether creative or not, practice and repetition are key to advancing skills and expanding both design and business. We believe that having an intimate knowledge and relationship with flowers is imperative to growing into a successful florist. Our classes on flower basics covers everything from the life cycle of a flower to how long a flower can last with or without water. In addition, we also have courses focusing on different design aspects, including the colors and styles of each flower and how different flowers complement one another.
Since we believe in the ethics and beauty of slow flowers, we privilege seasonality in our floral designs. Our classes also offer students training on how to create a more sustainable floristry practice. Do you have a client who wants peonies for a bouquet but its no longer spring? Through these courses, you'll learn design tips like replacing the peonies with garden roses in the summer or mums and dahlias in the fall.