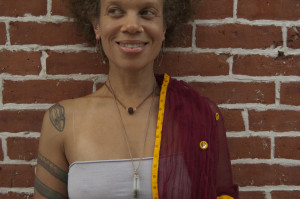 Earth Within Necklaces are meant to be a sweet reminder of our inherent connection to nature. My hope is that this tiny piece of earth will bring to mind a sense of ease and transcendence that resides in nature and as a bonus, you get to carry it with you all day!
Materials- Moss, recycled beads, waxed cotton and adjustable macrame knots.
Necklaces are incredibly low maintenance-Your tiny self-contained habitat needs a spritz (or a few drops) of water ever other month depending. Condensation should be visible only on one side of the vial and the soil should appear moist. If there is excessive condensation, take the cork off for a few hours. They also like indirect sunlight.
Necklaces are available for purchase via earthwithinterras.etsy.com and at Juice Huggers and Natty Garden both located in Brooklyn, NY.
To inquire about retail opportunities please contact us!